County Clare, Ireland
June 2004
This is NOT your Father's Old Ireland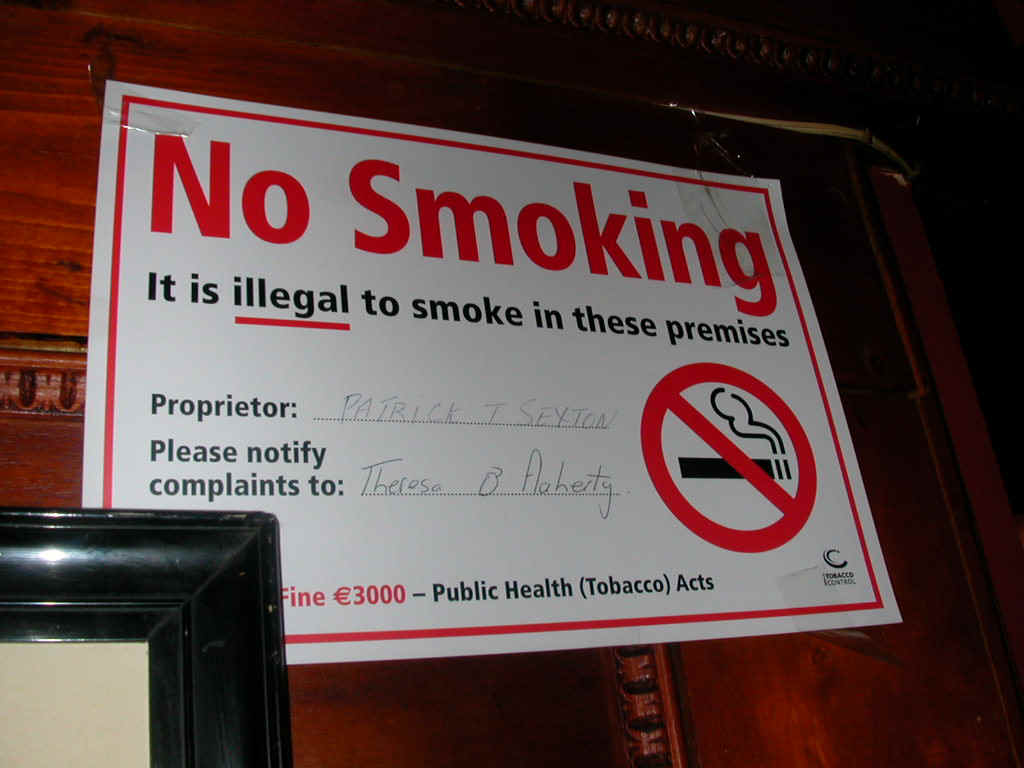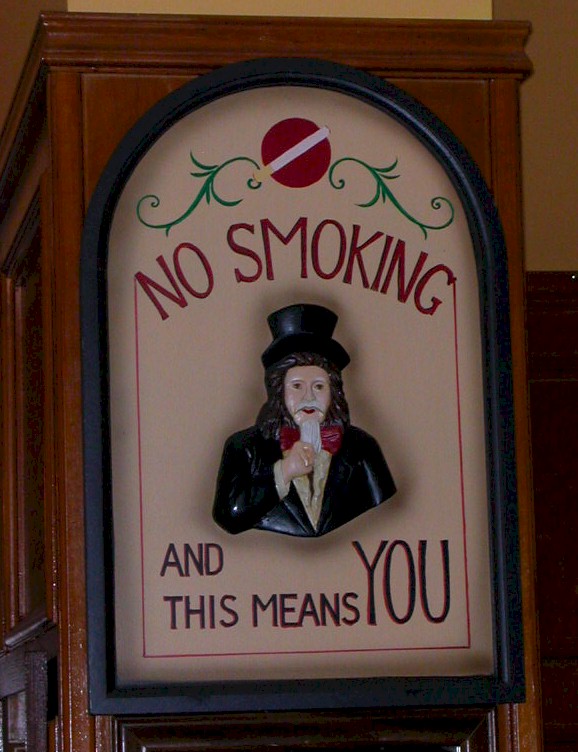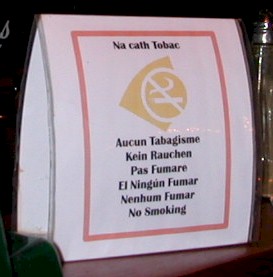 Beginning March 29th, Ireland instituted a ban against smoking in pubs, restaurants and closed public places; wiping out an Irish tradition and probably making Ireland the first country in the world to ban smoking nationally. This, we had to see for ourselves! So we planned our first "non-winter-time" trip to Ireland.

Although the flights to Ireland "in season" are usually too full for standby travel, we got lucky and boarded our planned flight and made ourselves comfortable. Shortly after pulling away from the gate, while enjoying our reception champagne, we heard the pilot announce that we were presently "about number thirty for takeoff"! There was some sort of runway construction causing planes heading for the Northeast to require 10 miles of separation. Our wheels finally left the runway about an hour and 25 minutes after scheduled departure time. We were initially concerned, since we had rather close ground connections out of Shannon. The pilot's announcement about our anticipated arrival, however, assured us we would still be able to make our bus to Doolin (which would get us to the pier for a ferry to Inishmore in the Aran Islands, the last stronghold of speakers of the original Irish language, Gaelic). We had the usual pampering from the flight attendants including warm nuts, dinner (Tony – beef, BJ – duck), and an ice cream sundae while we enjoyed a really cute movie – 50 First Dates with Adam Sandler and Drew Barrymore. We took a nap, waking briefly when we heard an announcement looking for any medical personnel onboard (always a bit disconcerting).
The Captain had predicted after our late departure that we would make up some time and land at (scheduled ). We landed at but there was some confusion over deplaning due to that medical problem. The crew had asked the passengers to wait on the plane for medical personnel to board the aircraft. We finally got off of the plane around , after no medical personnel showed up, and hurried through customs to the bus desk. We bought our tickets (24Euro for two to Doolin with a connection in Ennis) and rushed to the bus stop.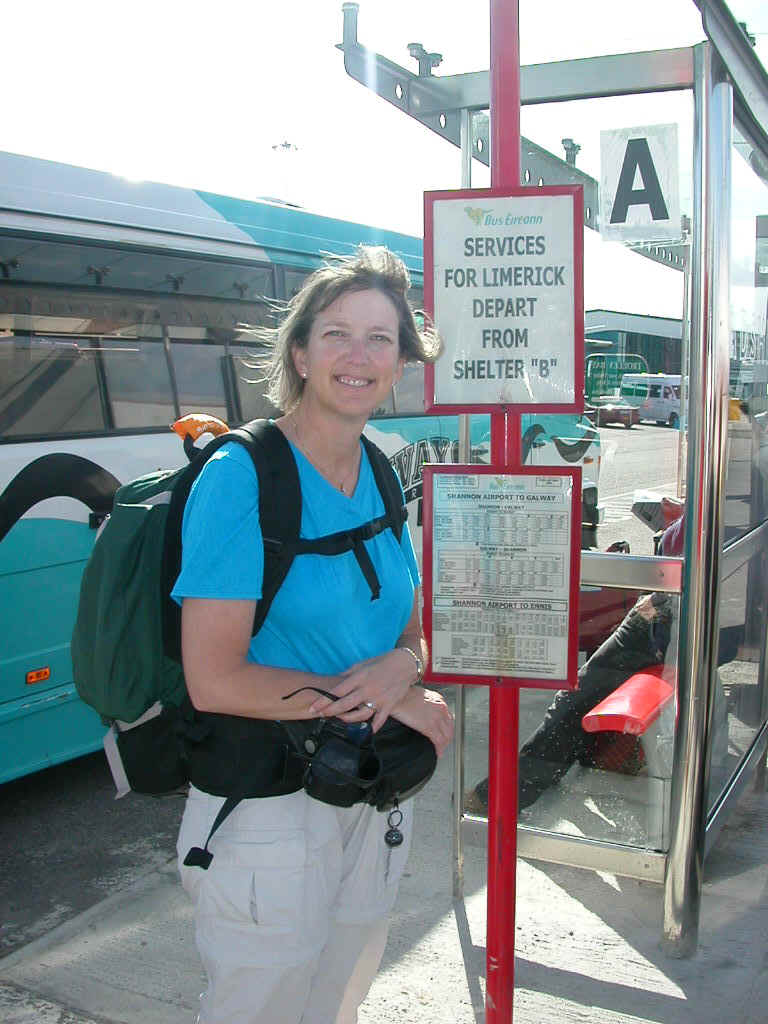 Fortunately, the Irish bus system (and ferry system… see below) does not run with the "precision" of say, the German or Swiss train system. The bus left about 20 minutes late and now we worried about our connection in Ennis, but had no problem.
We got to the pier shortly after and bought our tickets for the ferry (64 Euro for two to Inishmore). After purchasing the tickets, the ferry folks told us that the ferry would stop in Inisheer & stay until , arriving in Inishmore at . We weren't expecting the long layover so we reconsidered our plans and decided to spend the night in Doolin and just do a day trip to Inishmore the next day. The ferry folks thought this was a good idea since it was very windy that day and the seas were rough.

We took the 20 minute walk back into Doolin where we stopped into O'Conner's pub for some vegetable soup and a couple of pints of Harp.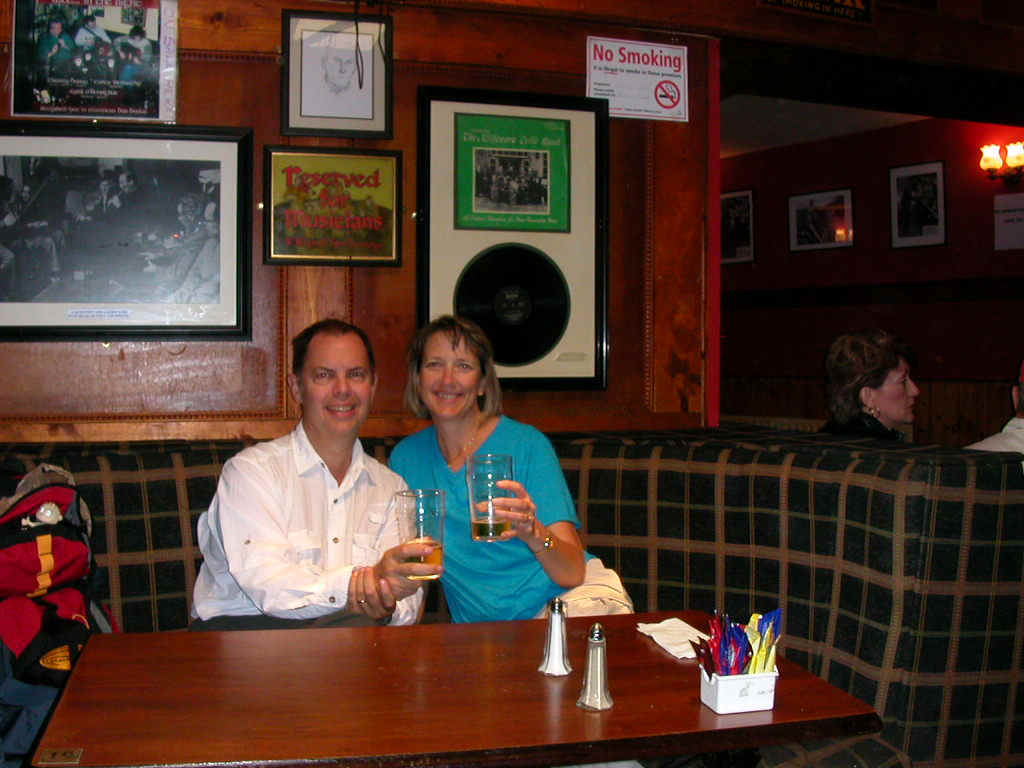 After studying the Bord Failte B&B guide (Bord Failte is a quality-assurance association that ensures quality and standards among their members. Bord Failte B&B's must advertise and honor their rates, cleanliness, etc), we decided on Daly's B&B just up the hill from O'Conner's. We spotted the "No Vacancy" sign as we were approaching and turned back toward Lane Lodge that we had passed on our way up the hill. It wasn't Bord Failte but advertised rooms ensuite so we decided to take a chance.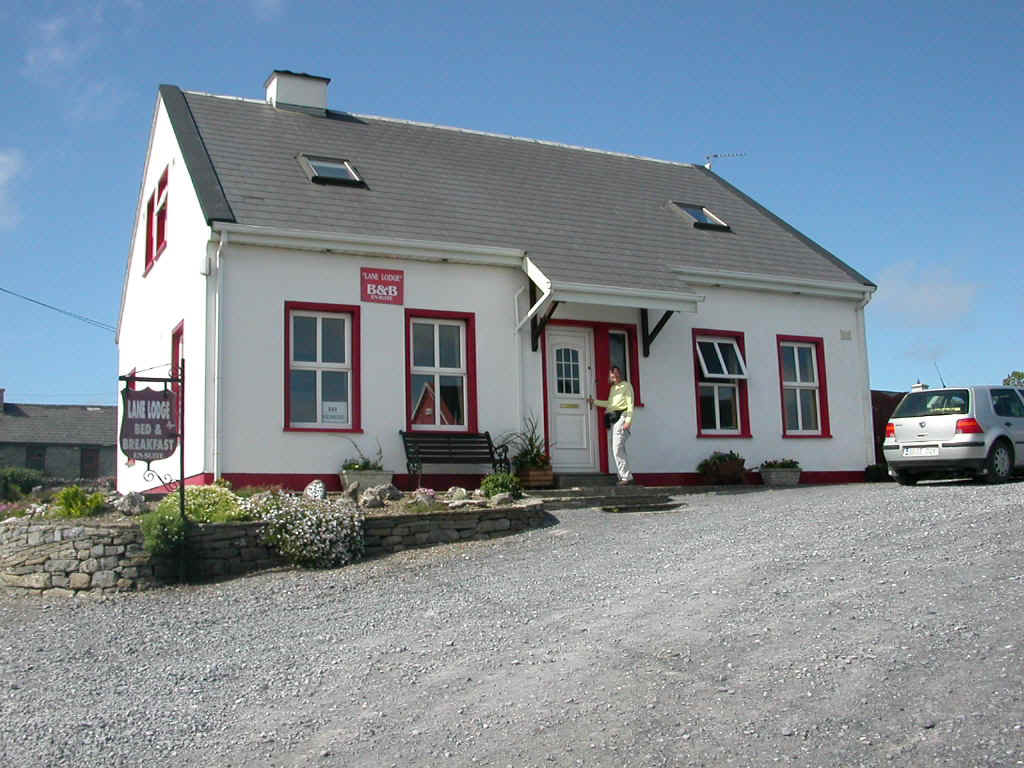 Mrs. Teresa Shannon, the proprietress, showed us a very clean room with a tiny bathroom that looked sufficient for our needs. We got settled in and walked up to McDermott's pub about a mile from our B&B. We made friends with a donkey on the way.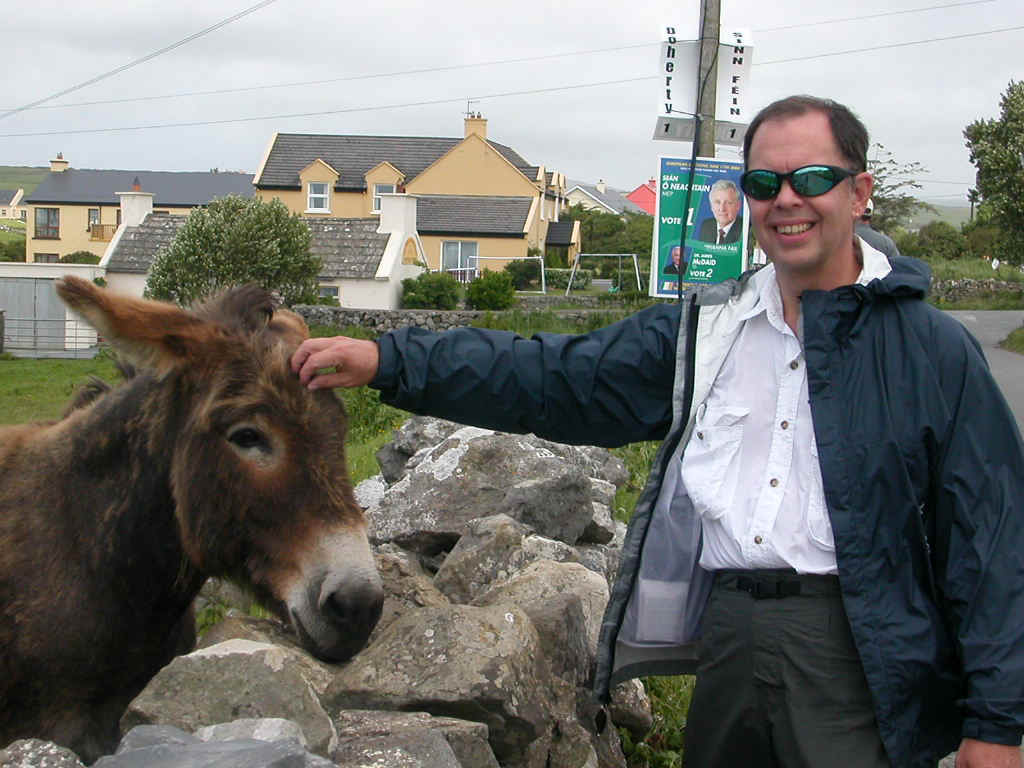 We enjoyed two more pints of Harp while we played a rousing game of rummy. Not wishing to miss any of the culture, we strolled over to McGann's for a couple of more pints of Harp and then back to McDermott's for dinner of chicken salad sandwiches & chips. After stopping by the store for our nightly candy fix, we made our final stop of the night at O'Conner's. A final glass of Guinness and some Irish Mist were the perfect accompaniment for our candy. Since it was our first night we made it an early one and were in bed by . The wind howled outside our window all night.

Exhausted, we were able to sleep through to our wake-up. At breakfast, we visited with a couple from Australia who had been to the Aran Islands the day before. They reported that the seas had indeed been very rough; so rough that one of them ended up seasick. Mrs. Shannon told us about some local musicians who would be performing that evening at McGann's and that McGann's was likely to be a "happenin' place until maybe 5 in the morning". It was cloudy so we donned our raincoats and headed for the pier after breakfast. It was a windy, rainy walk which we should have realized was an indication of our upcoming ferry experience. We boarded the "Tranquility" along with a group of about 20 teenagers and a number of other tourists and locals and secured a window seat near the back. The boat had theater-like seating with about 5 seats on each side. The boat banged against the dock for about 50 minutes before we finally set sail (see "German rail" reference above). Determined not to get sick, we tried to stare intently at the horizon during the ride. The problem with that plan was that the boat rocked so violently that sometimes we were looking into the water and sometimes we were looking into the sky.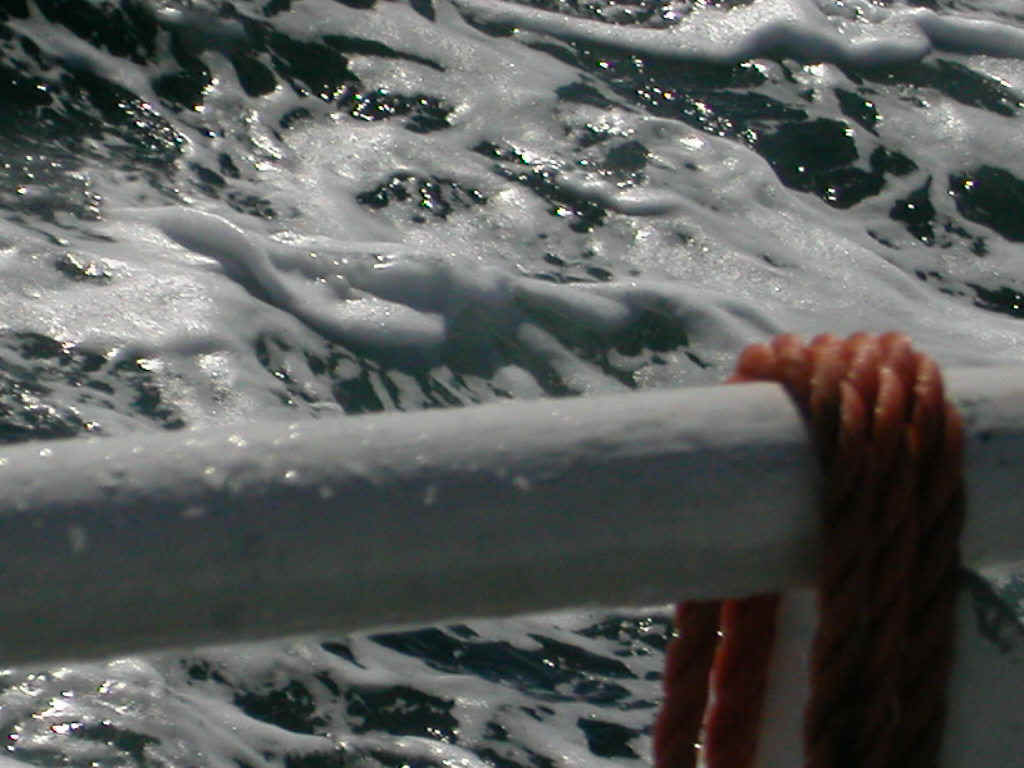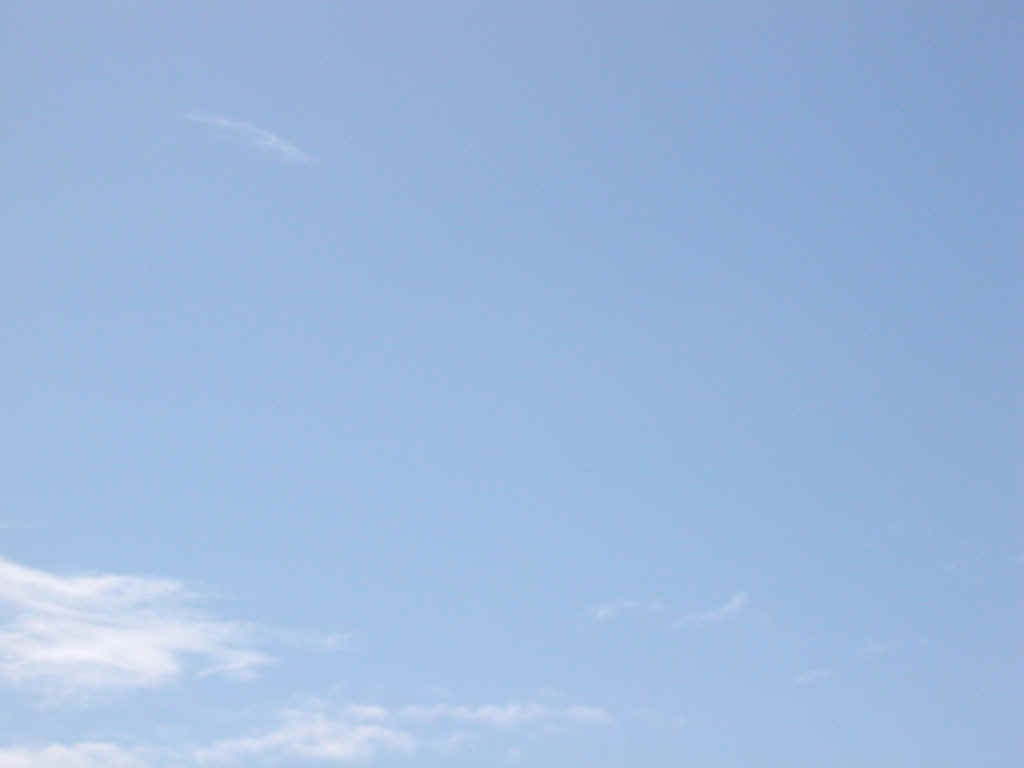 It got really hot in the cabin and the fellow whose job it was to dole out the seasickness bags got really busy (that fact that there was a fellow whose SOLE duty was to hand out seasickness bags should be a hint). Almost all of the teenage tourists deposited their breakfasts in the bags – very loudly (and sometimes proudly, holding up the plastic bag for show and tell) - making it difficult not to join in.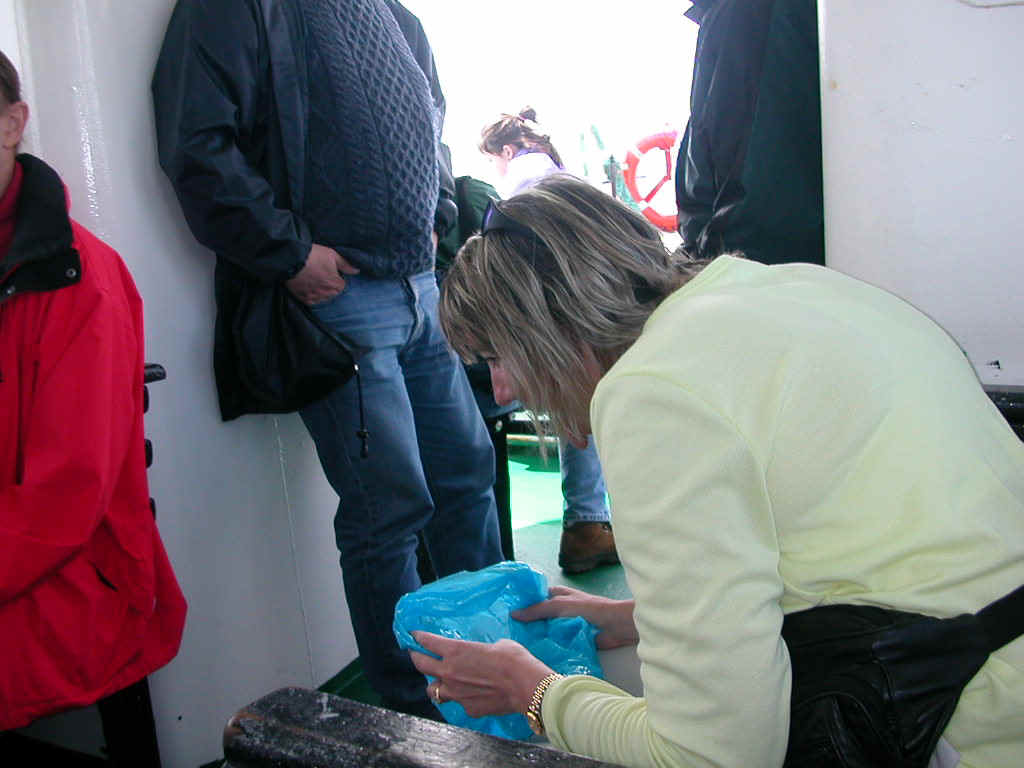 After about 40 minutes, the boat made its first stop at the smallest Aran Island, Inisheer. We decided we'd had about enough of the ferry boat so we jumped off. The fresh air instantly made us feel better. We walked up to O'Brien's Castle, a beautiful 15th century building on a cashel (hill with ruins of cathedral & castle).
The view was breathtaking.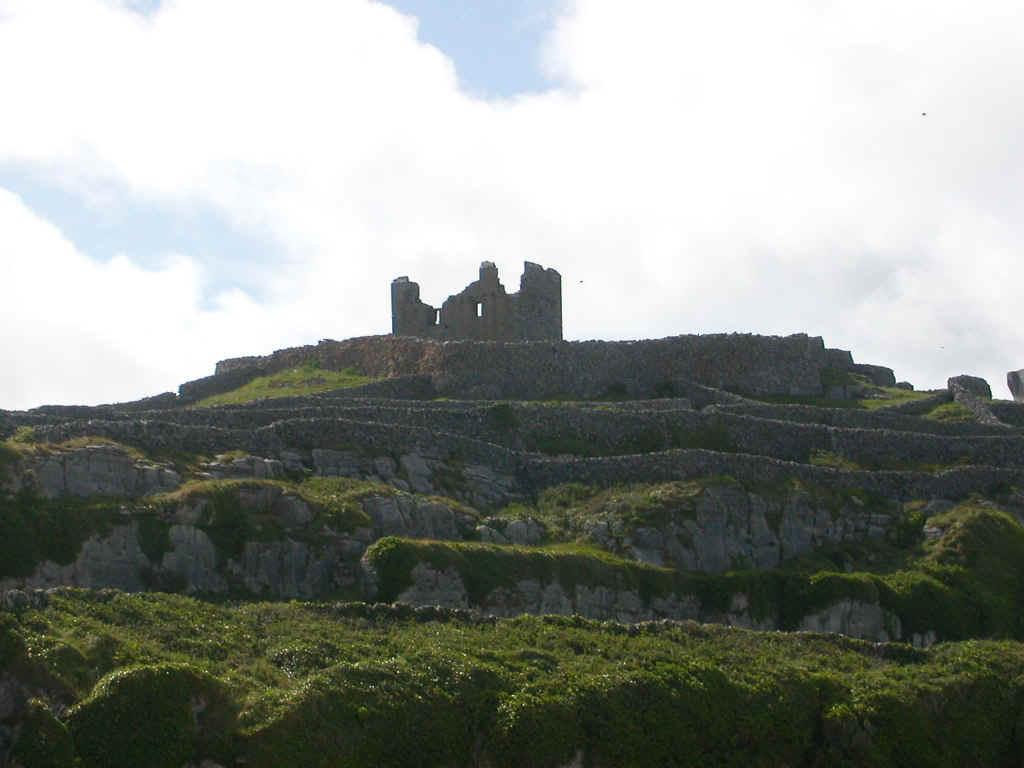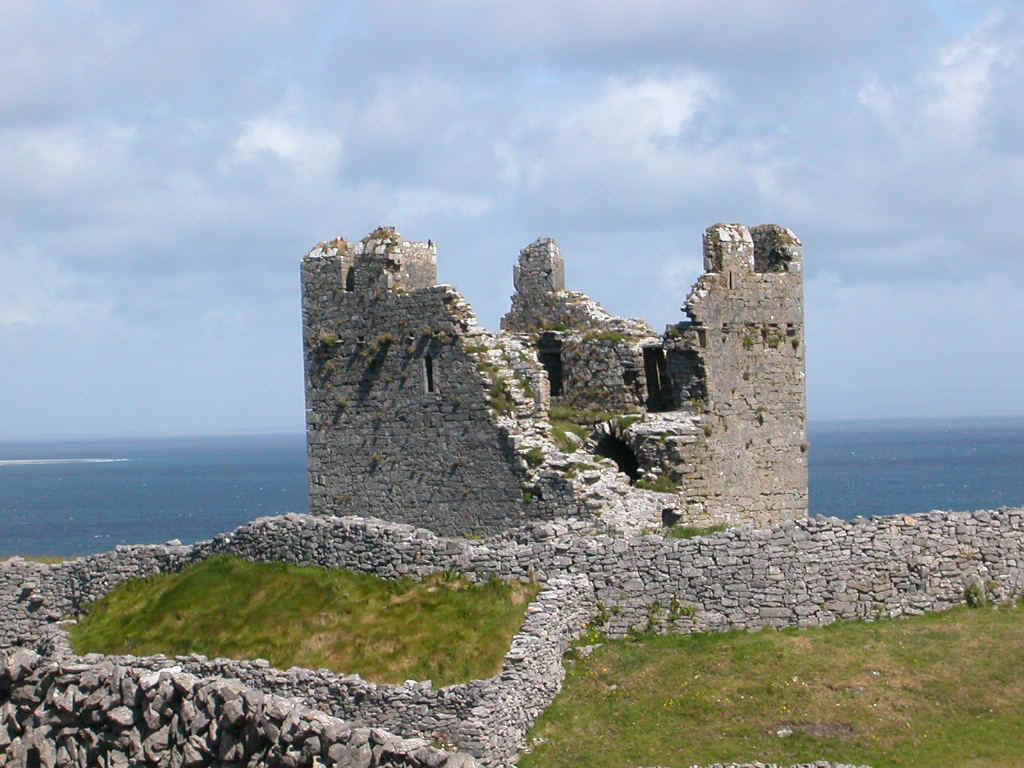 We intended to follow the walking path out to the holy well of St. Enda, but we took a wrong turn and walked out a dead end road to the coast. The scenery was absolutely gorgeous; rock walls as far as the eye could see.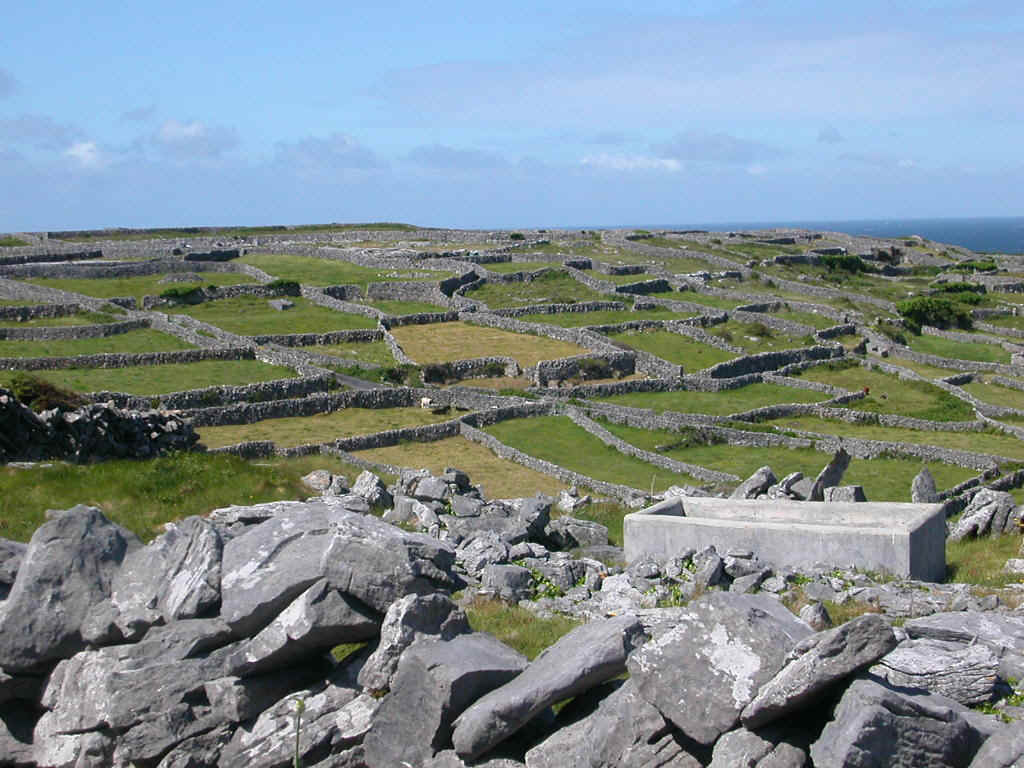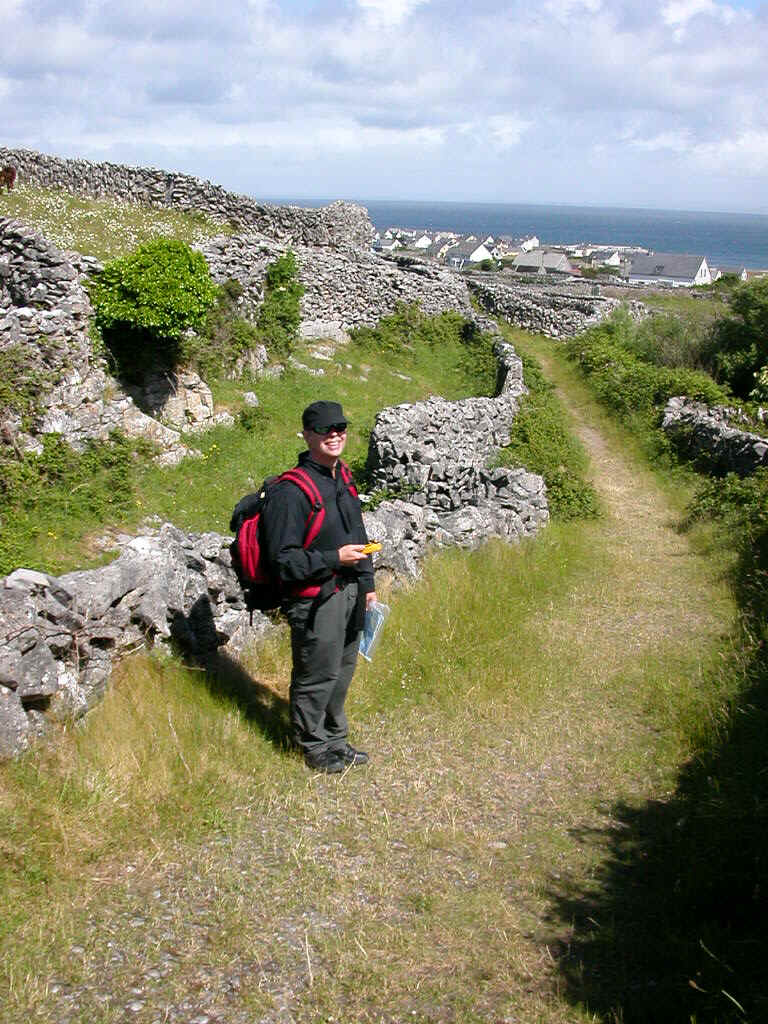 When we realized our mistake, we thought we could just cut across the pastures to get back on track. After climbing four or five of the rock walls, each getting (or seeming) progressively higher, we decided to turn back and retrace our steps.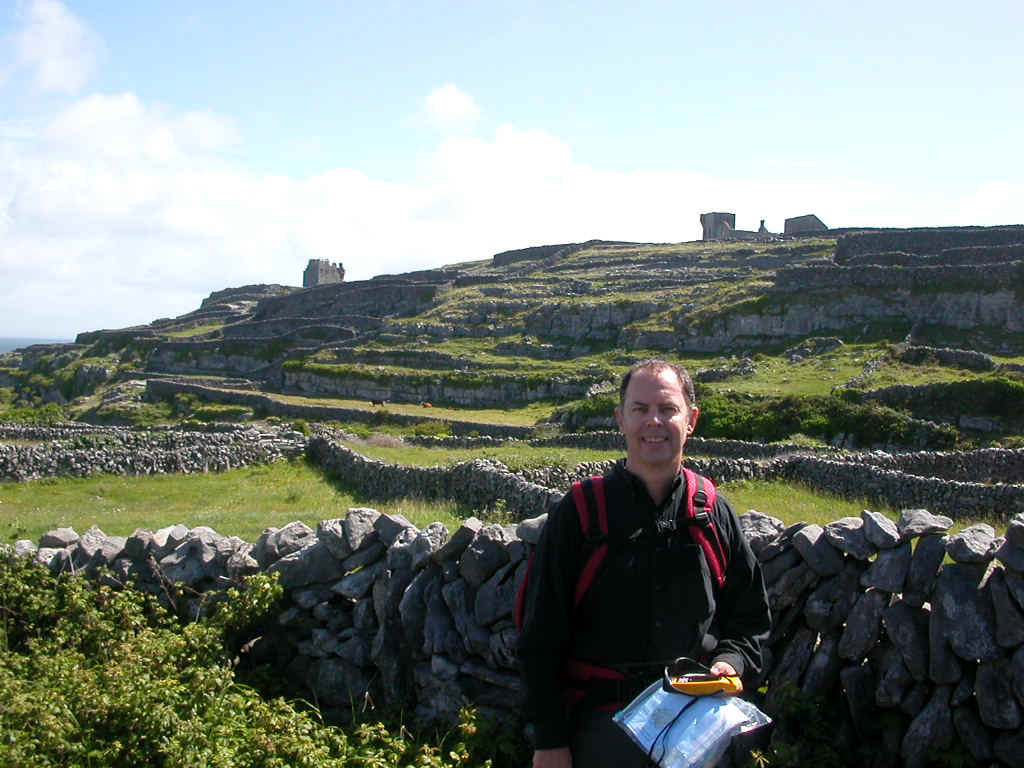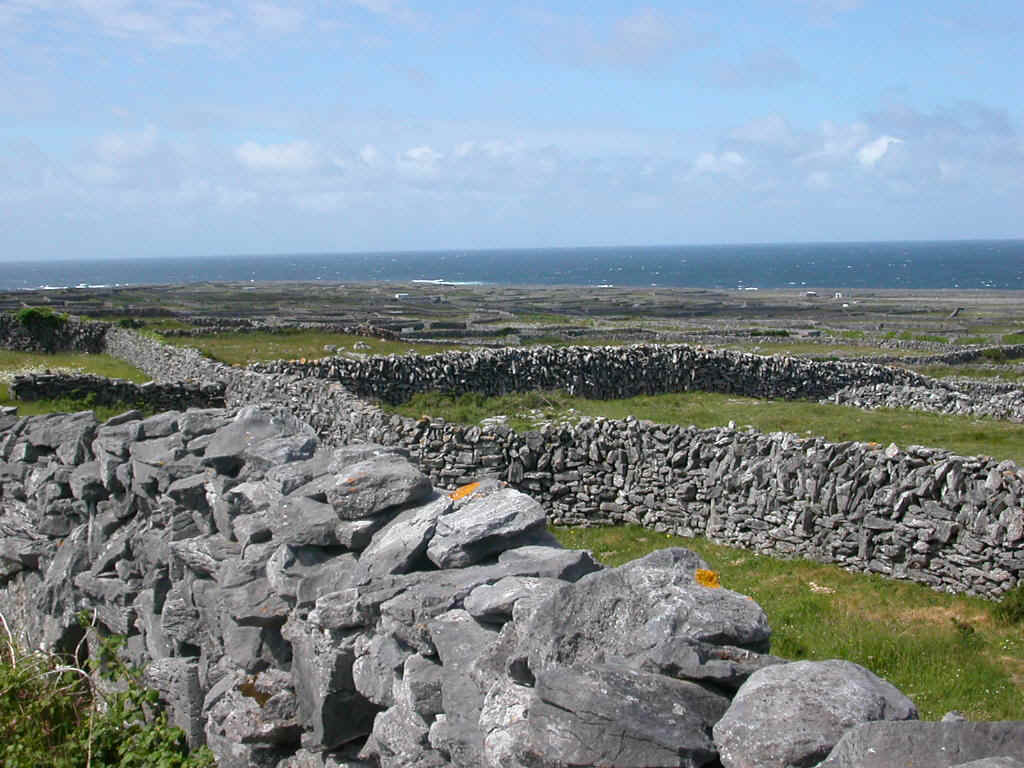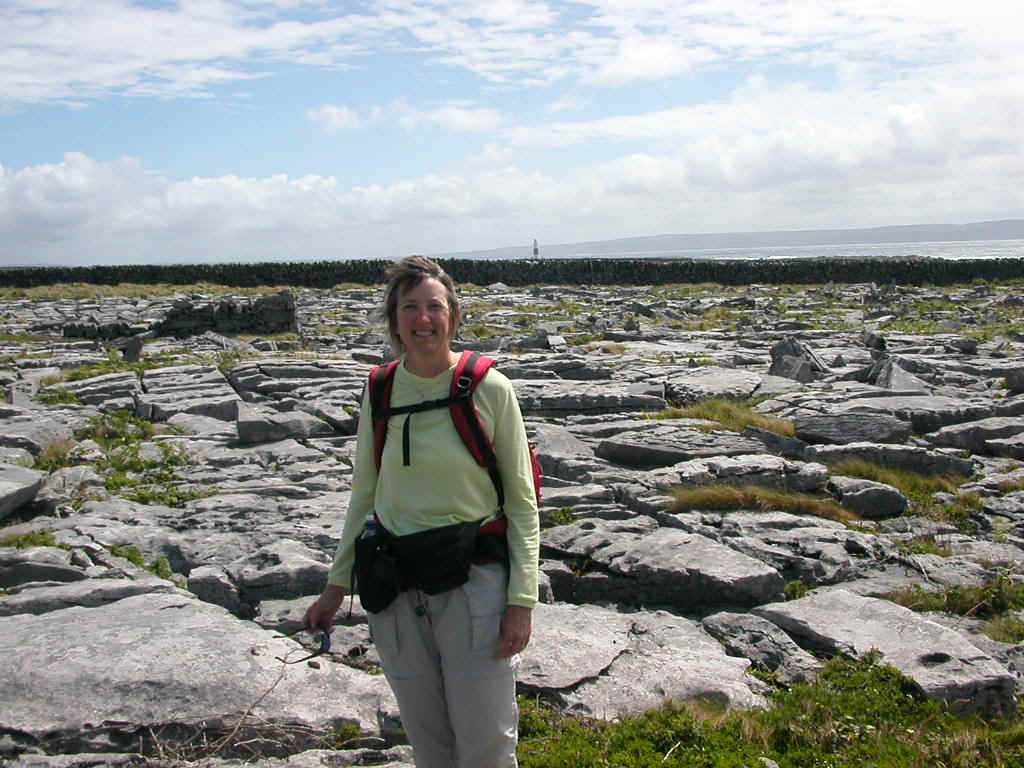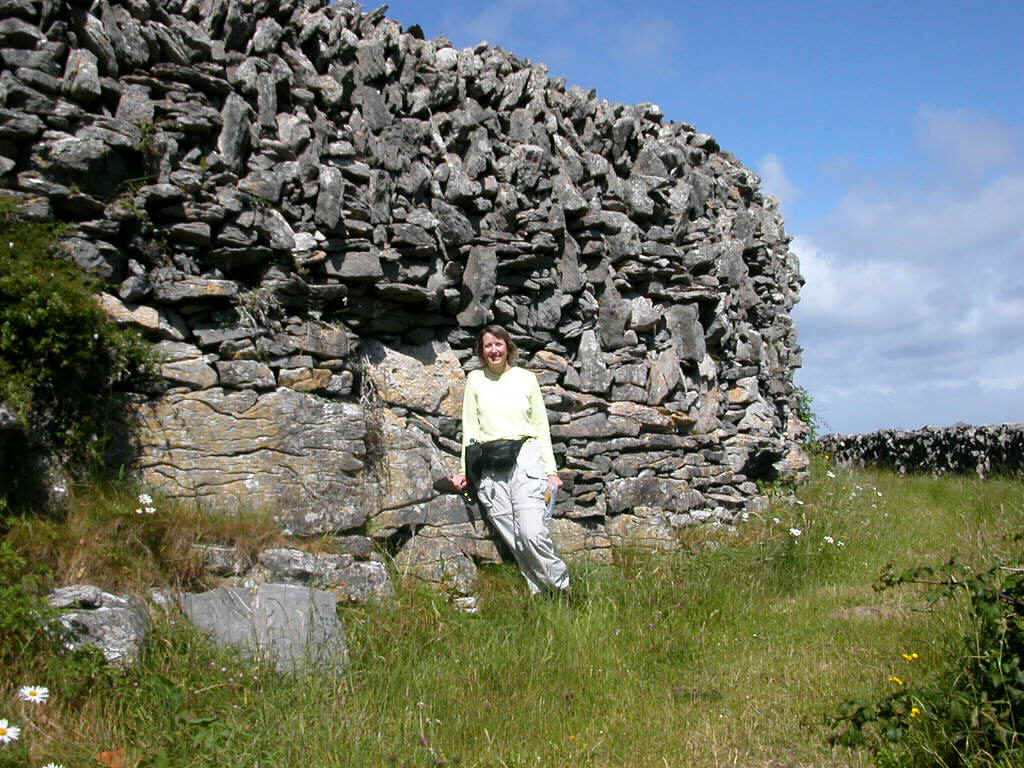 Thankfully we had the GPS with us because all of the rock walls were starting to look alike. We made our way back into town and stopped at O'Flatharta Inisheer Hotel & Pub for a refreshing Harp. We had about an hour before the ferry so we hiked to some of the closer sights. We almost overlooked the Cill Ghobnait, a small 9th century church.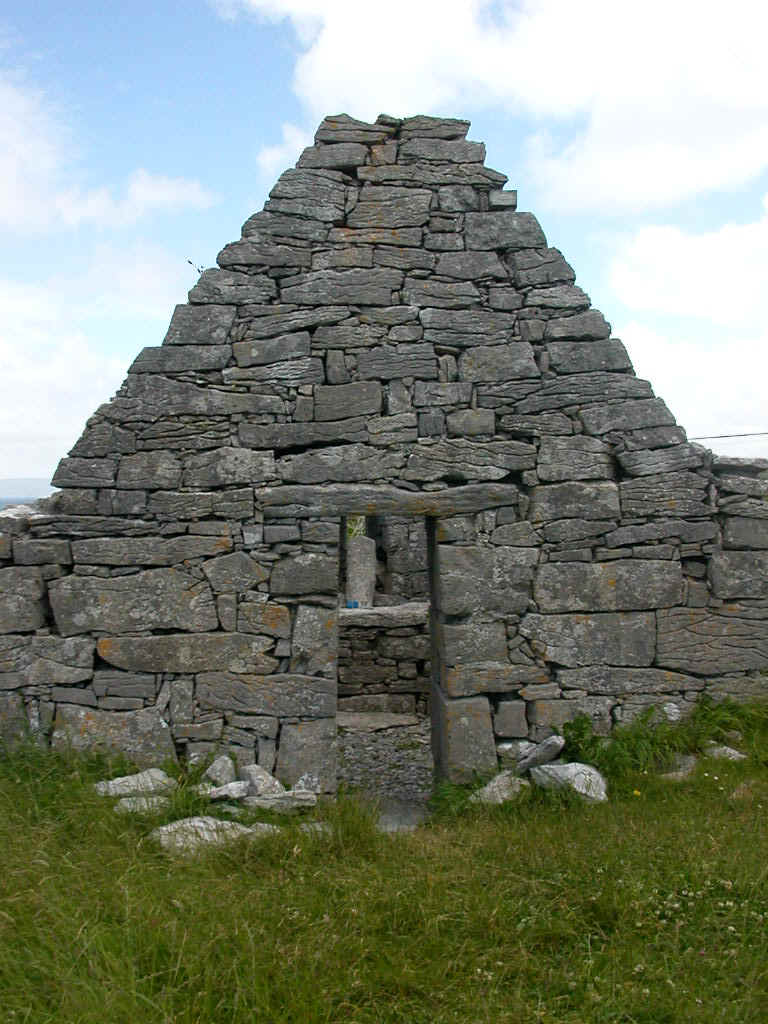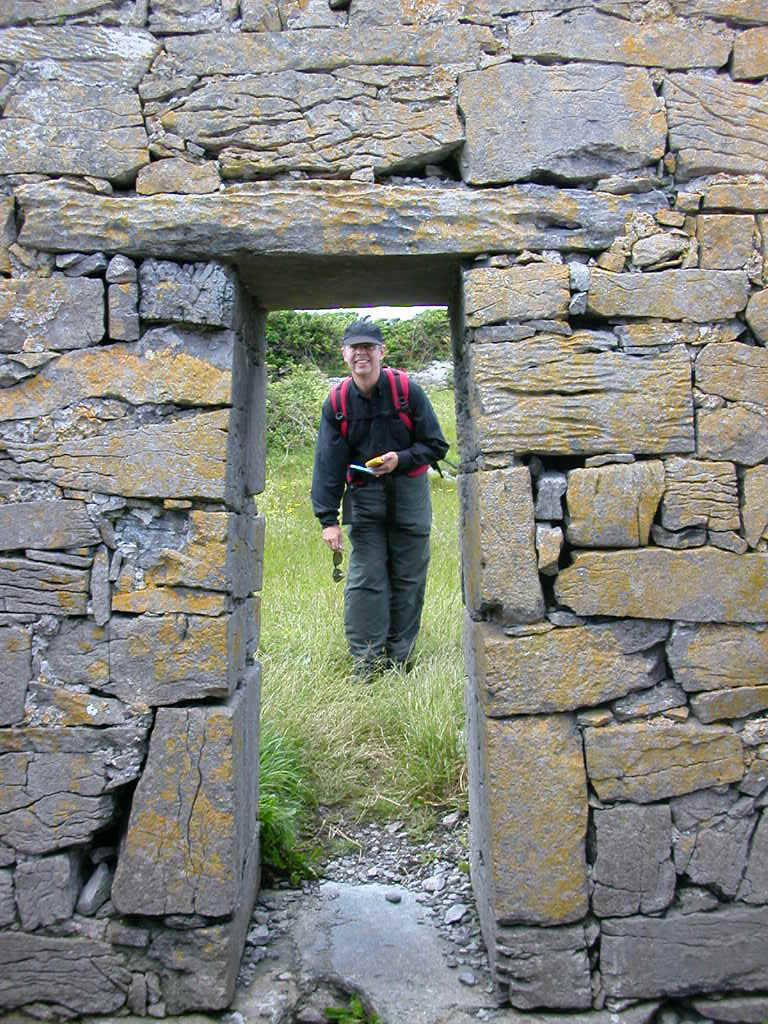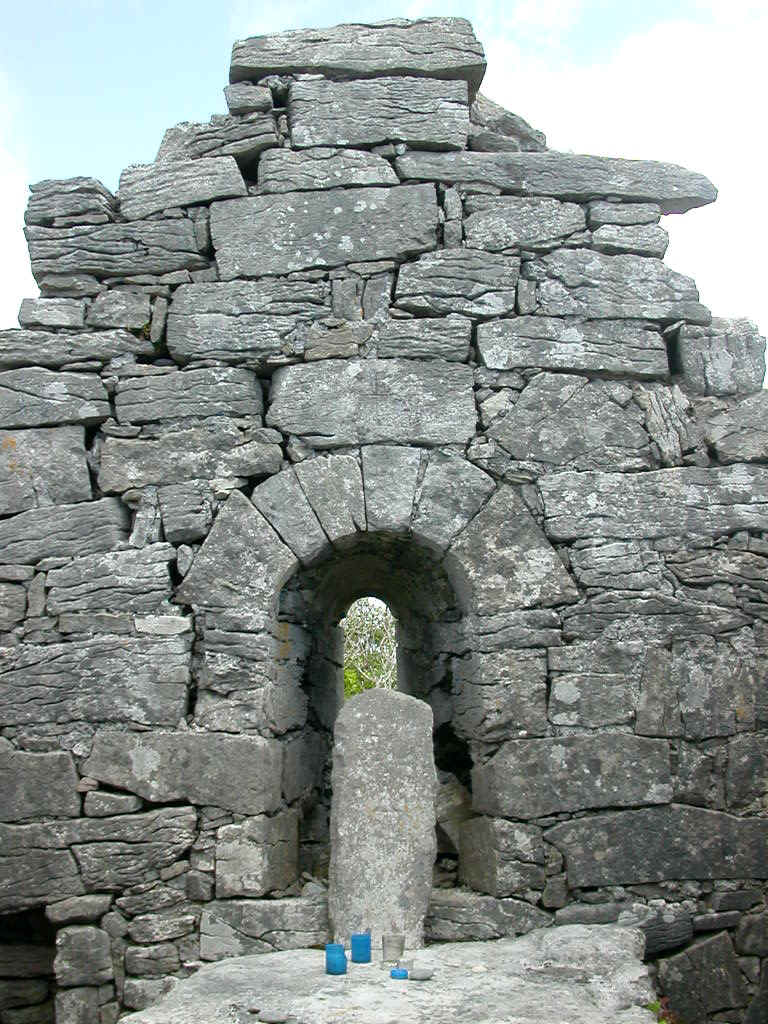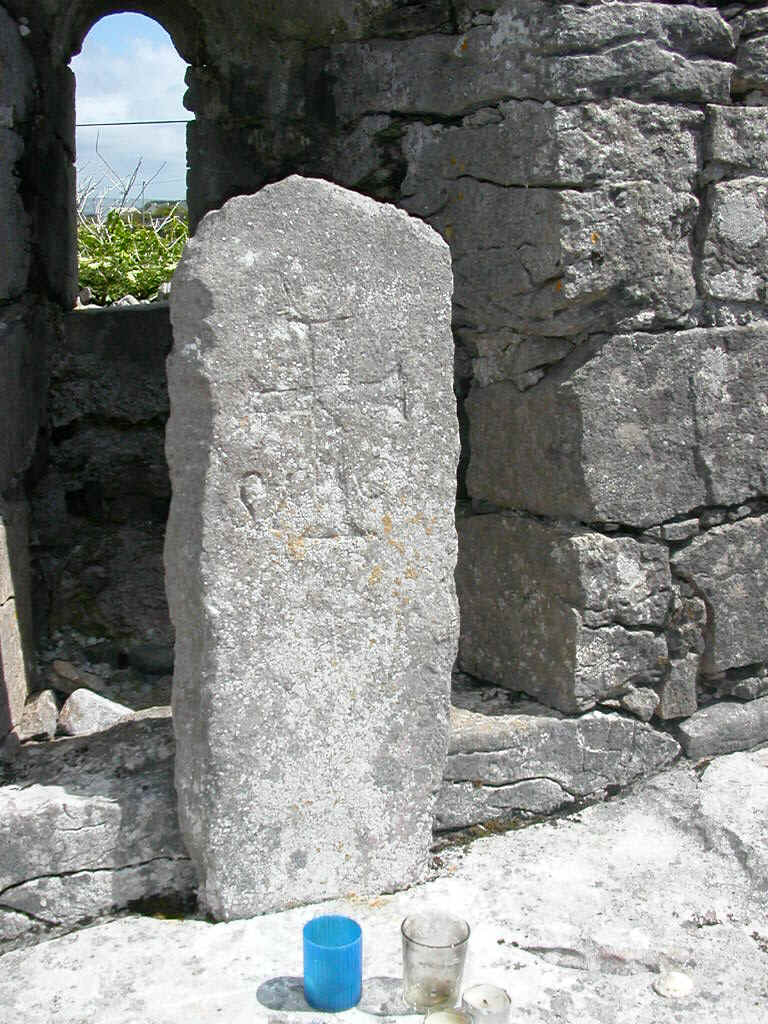 The Cnoc Raithni was a bronze age tumulus (mound) dating from 2000BC.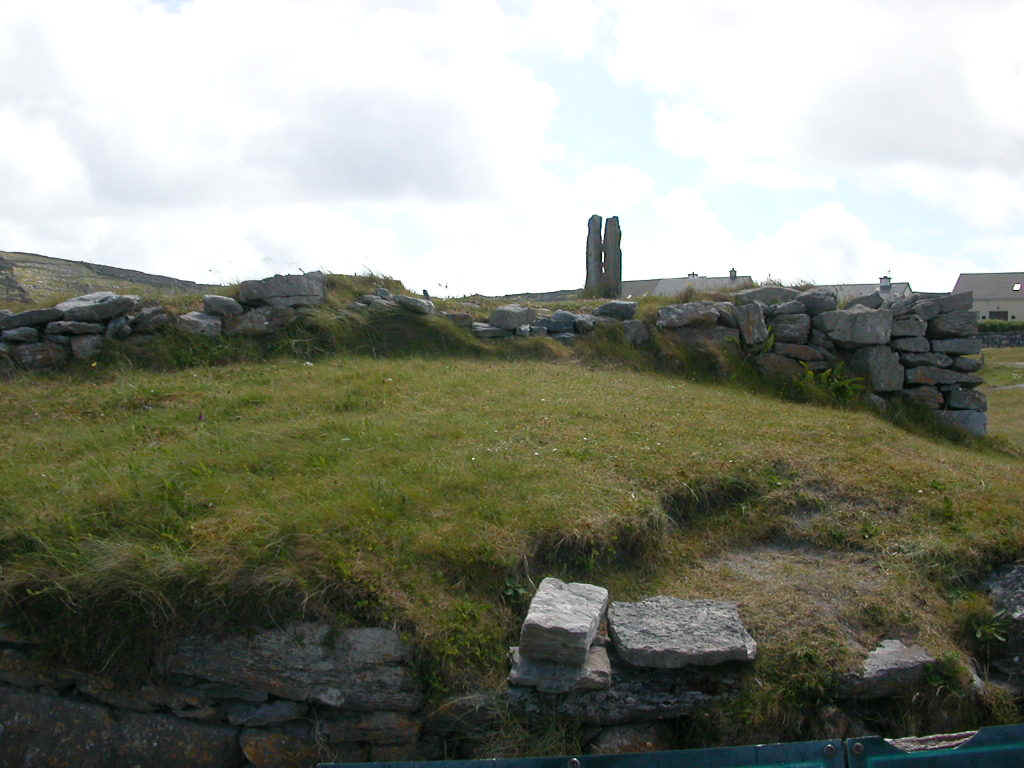 Teampall Chaomhain was a really neat 10th century church located in a graveyard.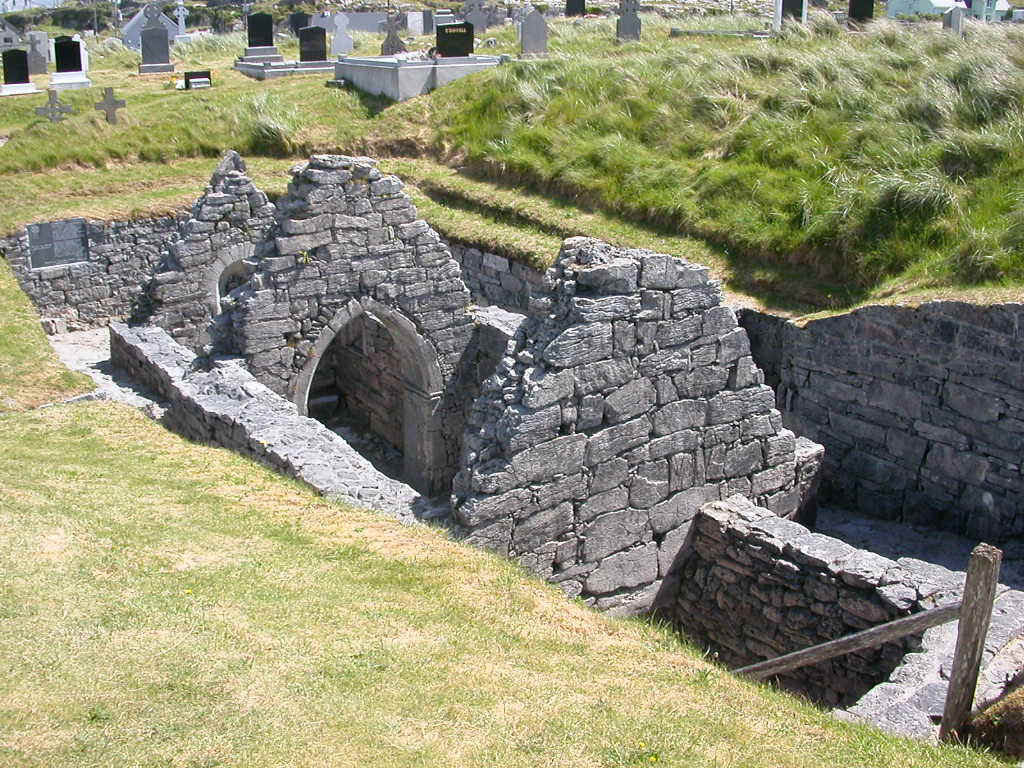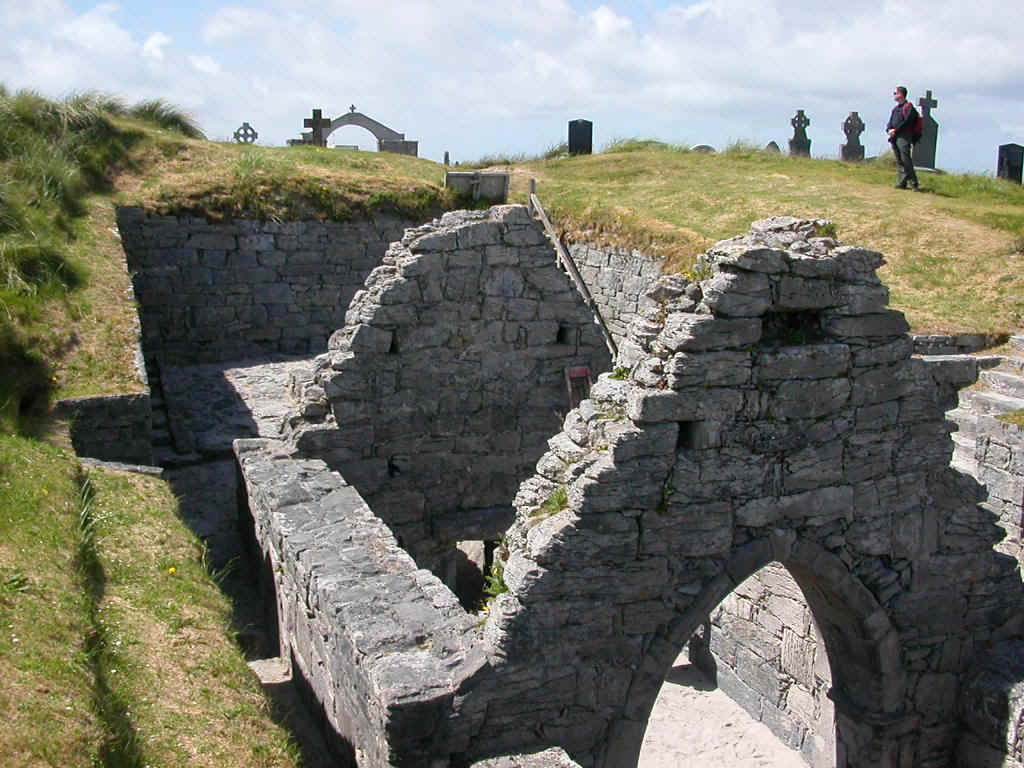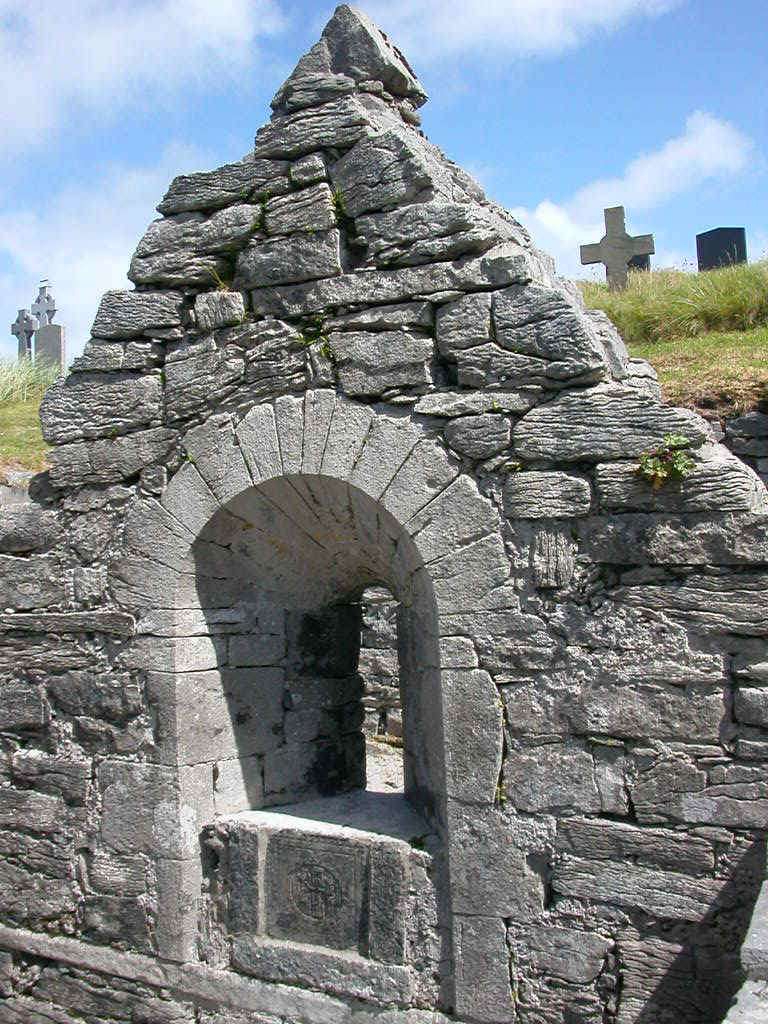 In total, we walked about 12.7k (7.9 miles) on the island of Inisheer that day. The ferry left at . We were able to get seats in an open area this time. The ride was almost as rough, but the fresh air made a big difference. We had some nice views of the Cliffs of Moher from the water.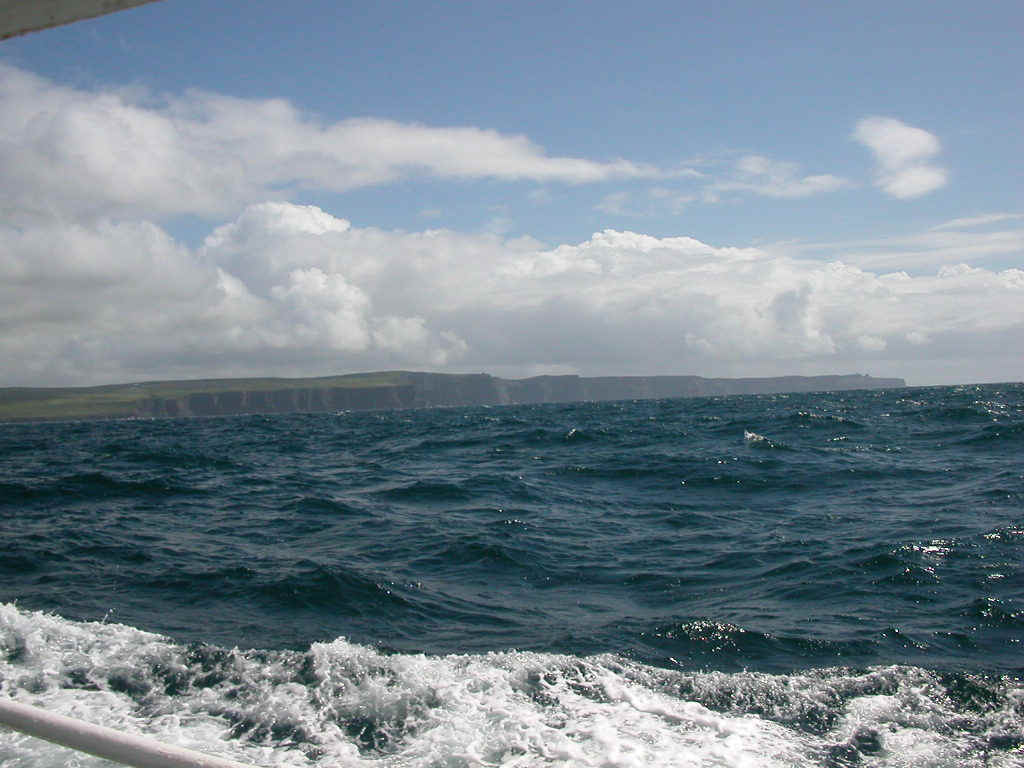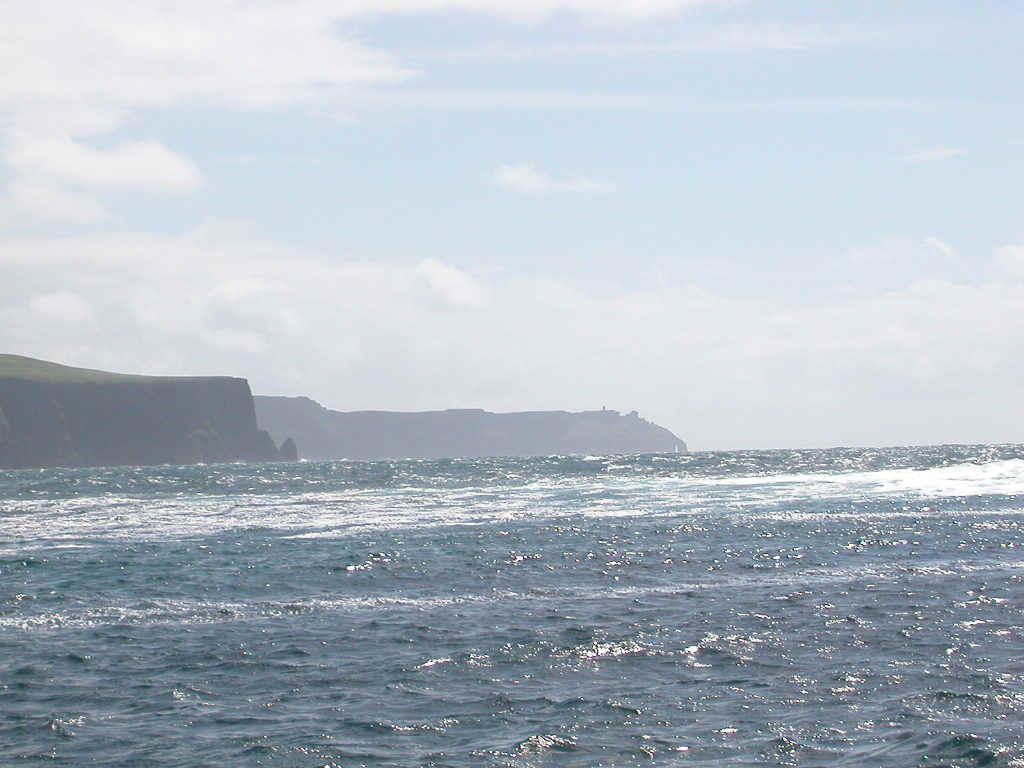 We stopped by our B&B to freshen up and then went to O'Conner's for a couple of pints and some brown bread. We made friends with a kitty on our way to McGann's.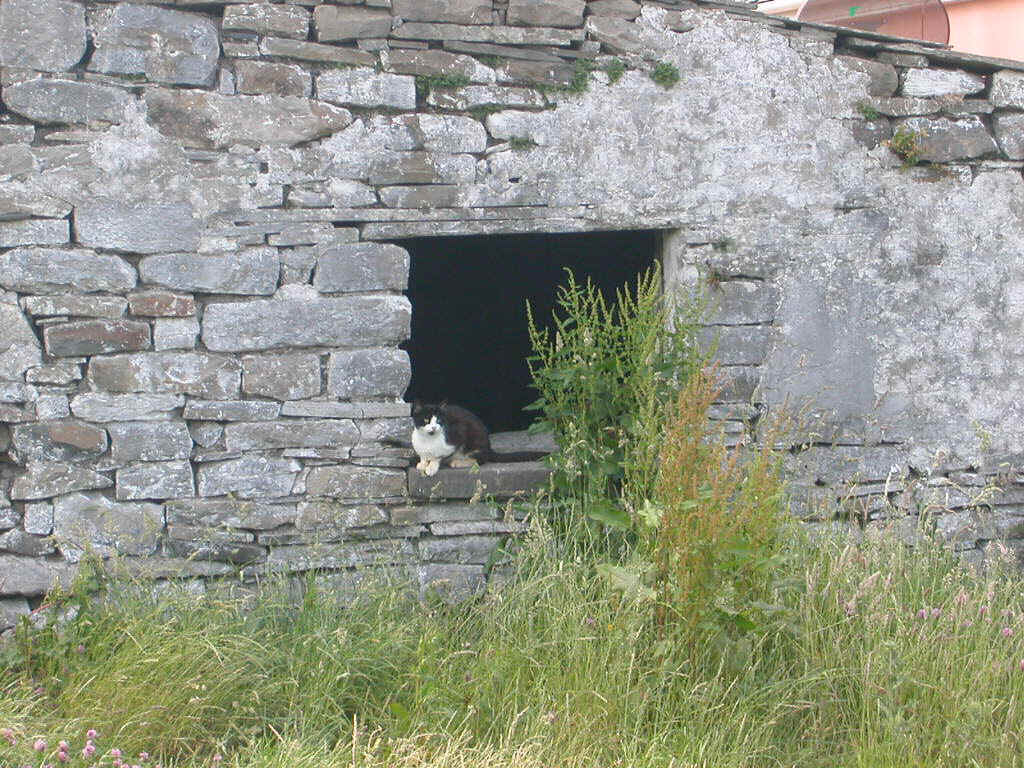 McGann's was hopping as the crowds started to gather for the musicians. Smoking patrons often left their drinks to hold their tables while they went outside to smoke.
We had a couple of pints there, but decided to stop into McDermott's again for dinner. Tony had Chicken Gougons (apparently Irish for Chicken Fingers) & BJ had a ham, cheese, onion and tomato "toast" (toasted sandwich). We picked up some more candy and stopped into O'Conner's for a night cap of Guinness for BJ and Tullamore Dew for Tony while musicians were getting cranked up there as well.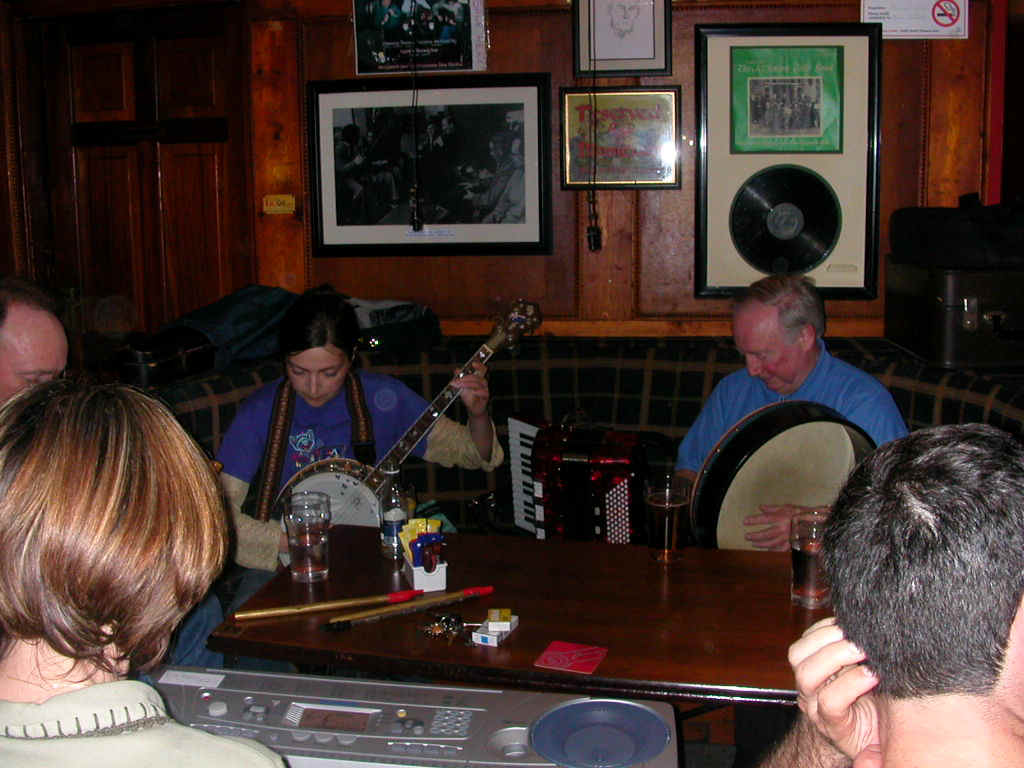 We left the windows open again, but this time there were no howling winds. Up at , we went downstairs at , but there was no sign of Mrs. Shannon. We made as much noise as we could, but by she still had not appeared with our full Irish breakfast (perhaps she enjoyed a bit of craic at McGann's?). Since we had a long walk ahead of us we decided we couldn't wait any longer. We finished our packing, left money on our bed and headed outside. It was very warm so we stopped on the steps to take off the raincoats we decided we wouldn't need. It was about this time that Mrs. Shannon must have awakened because she attempted to raise the shade a bit, but it must have slipped out of her hand leaving her rather "exposed" in front of the window!

We headed out of Doolin along a walking path that soon entered a pasture. This was the prettiest part of the trip. The path meandered along the coast giving us the most beautiful views.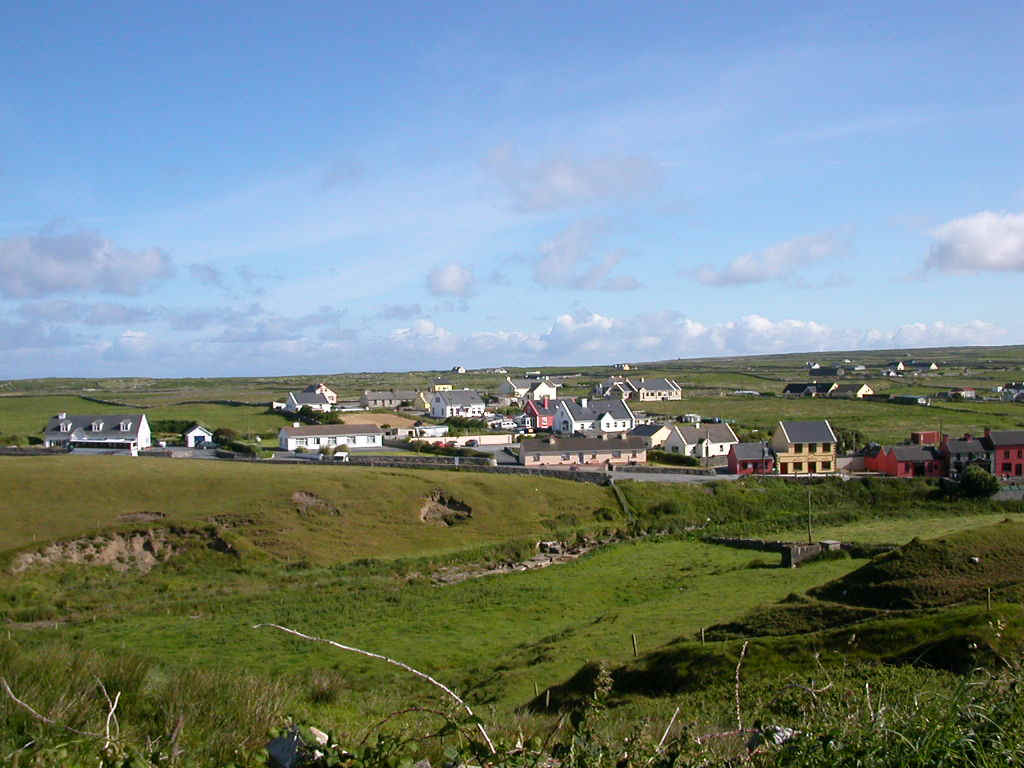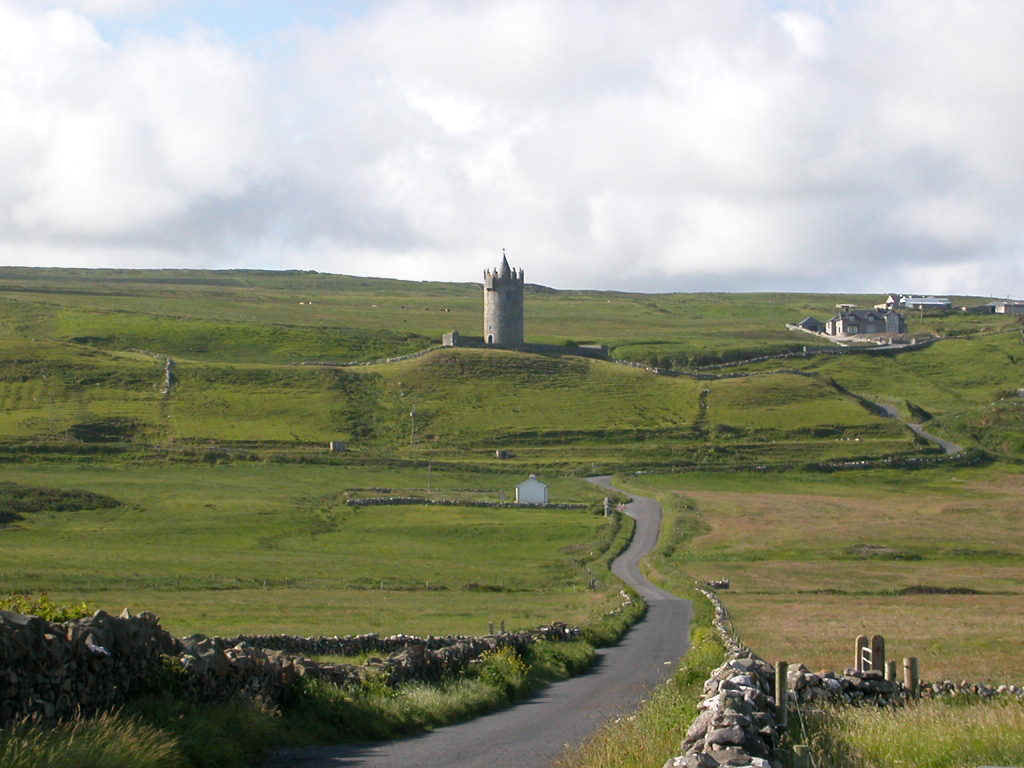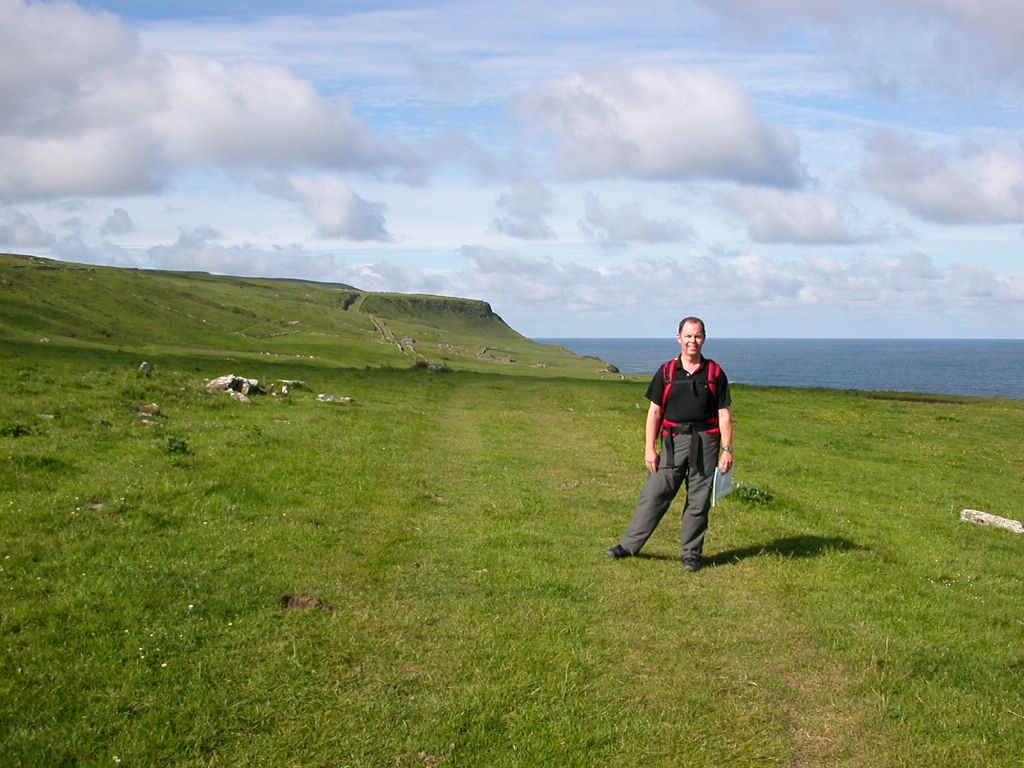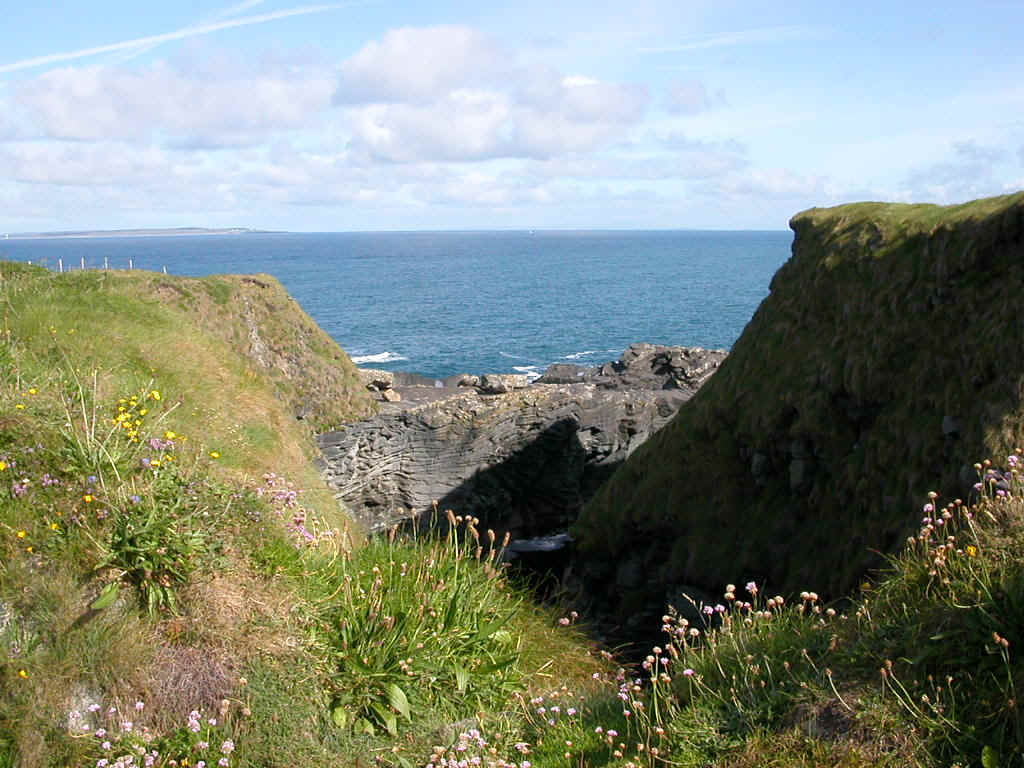 We made several stream crossings along the way.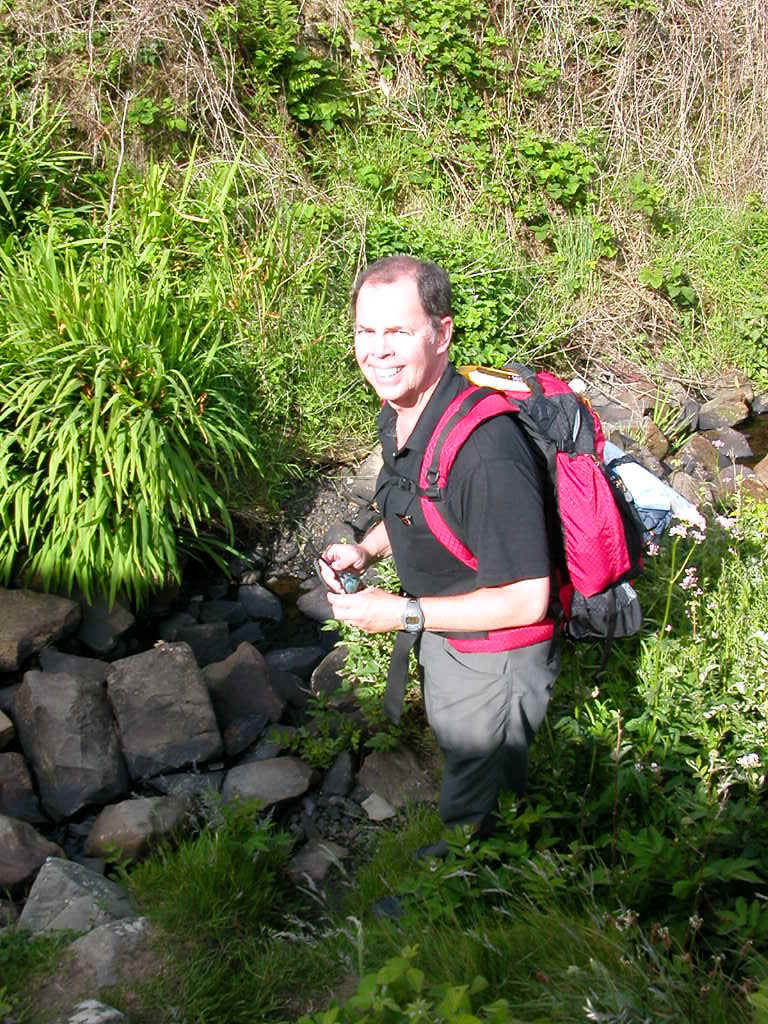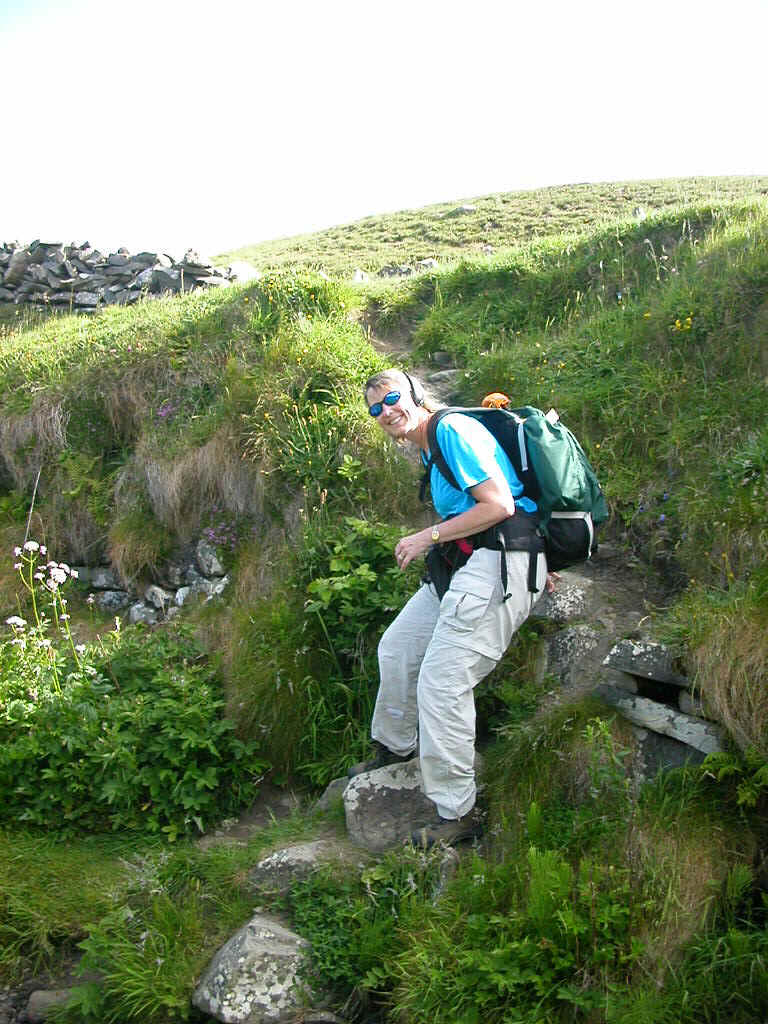 One old house made a nice home for one of the largest bunnies we had ever seen.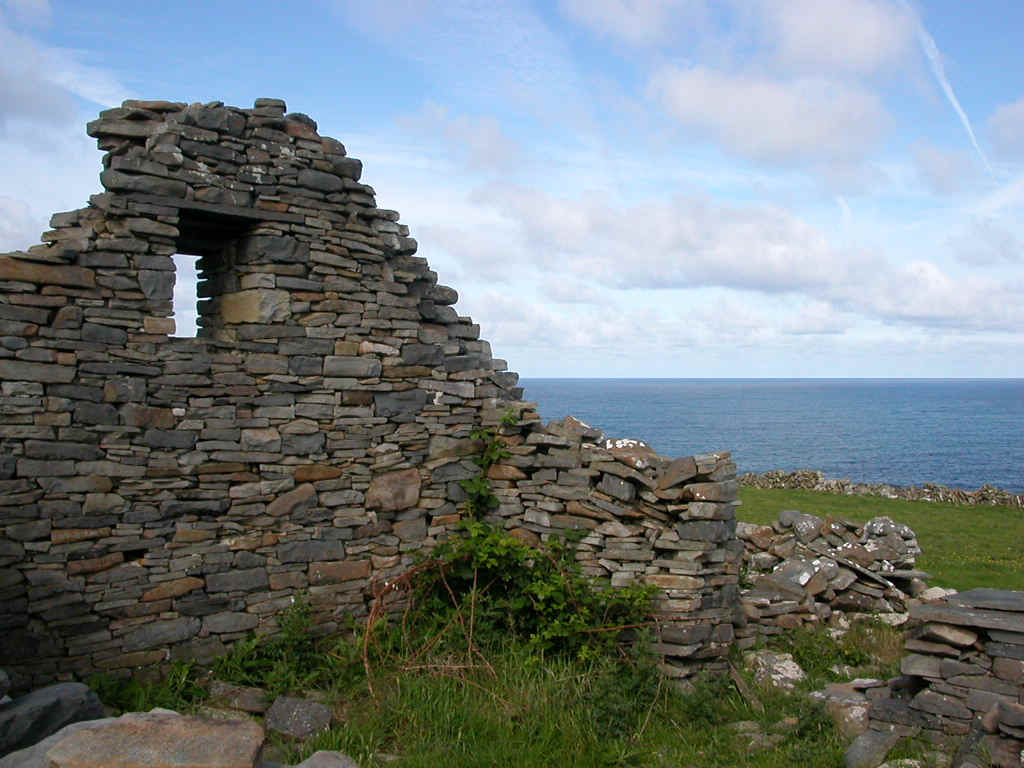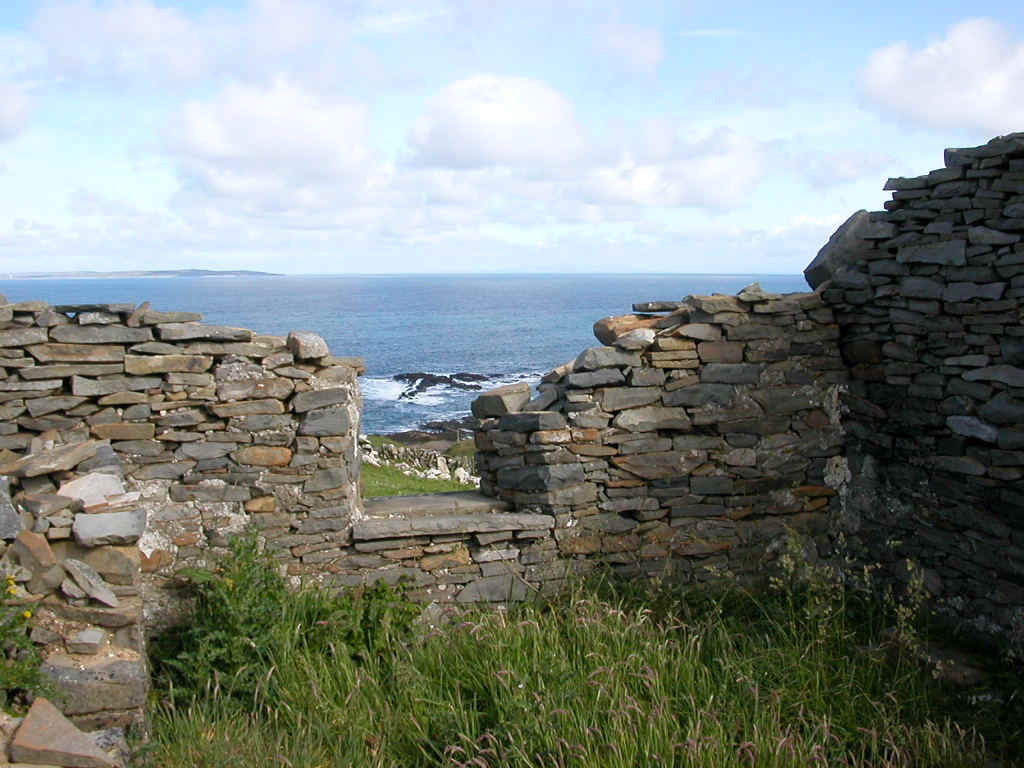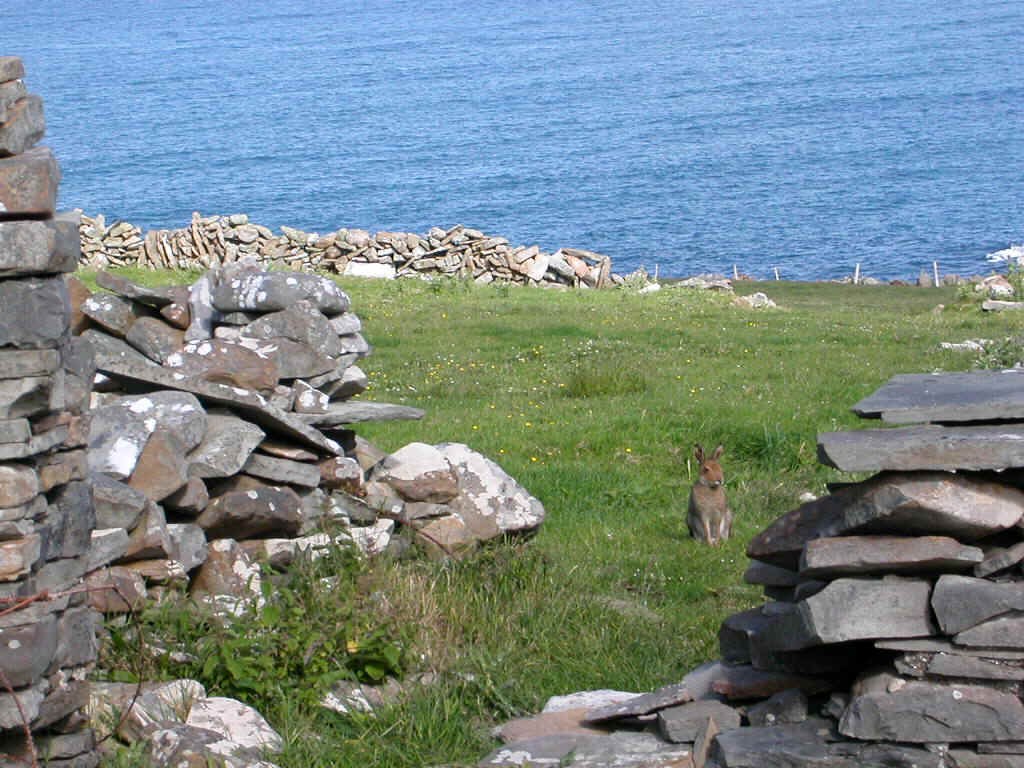 At one point, the path went very close to the edge of a cliff and we stood for a long time watching the sea gulls rise up and hang in front of us.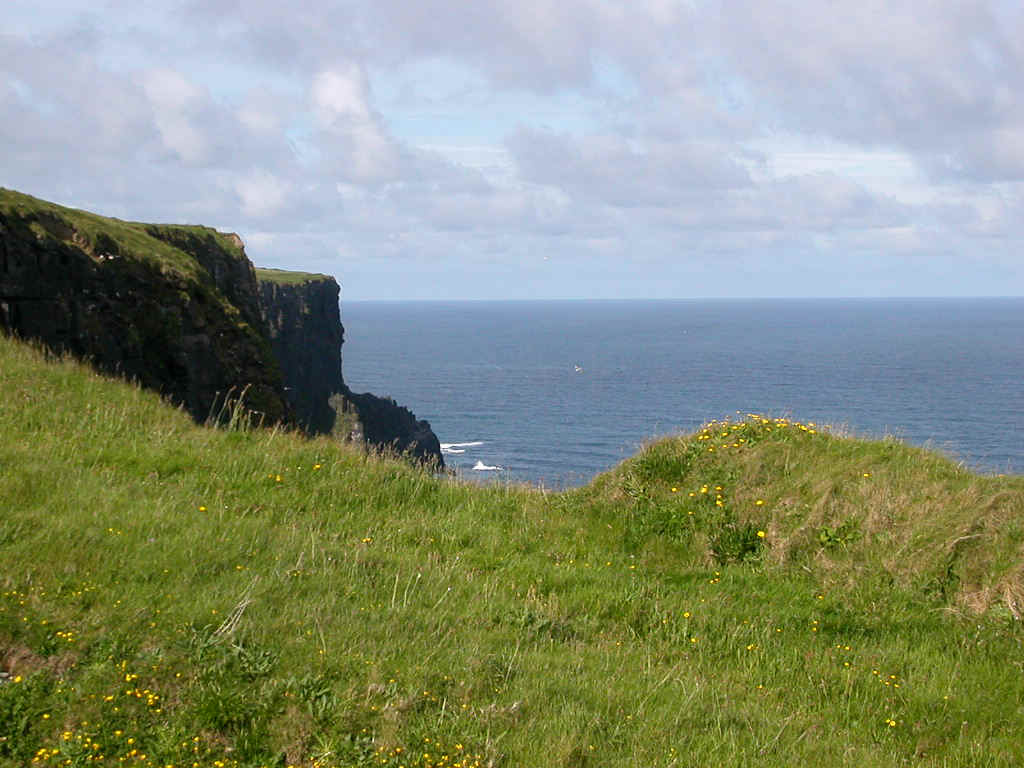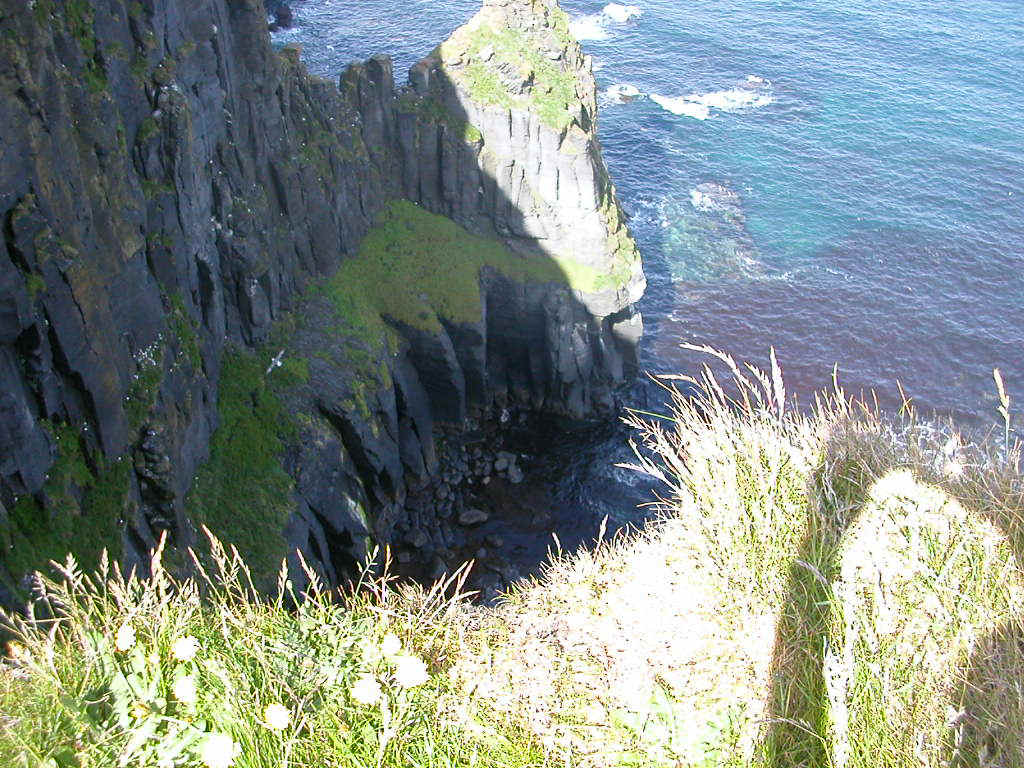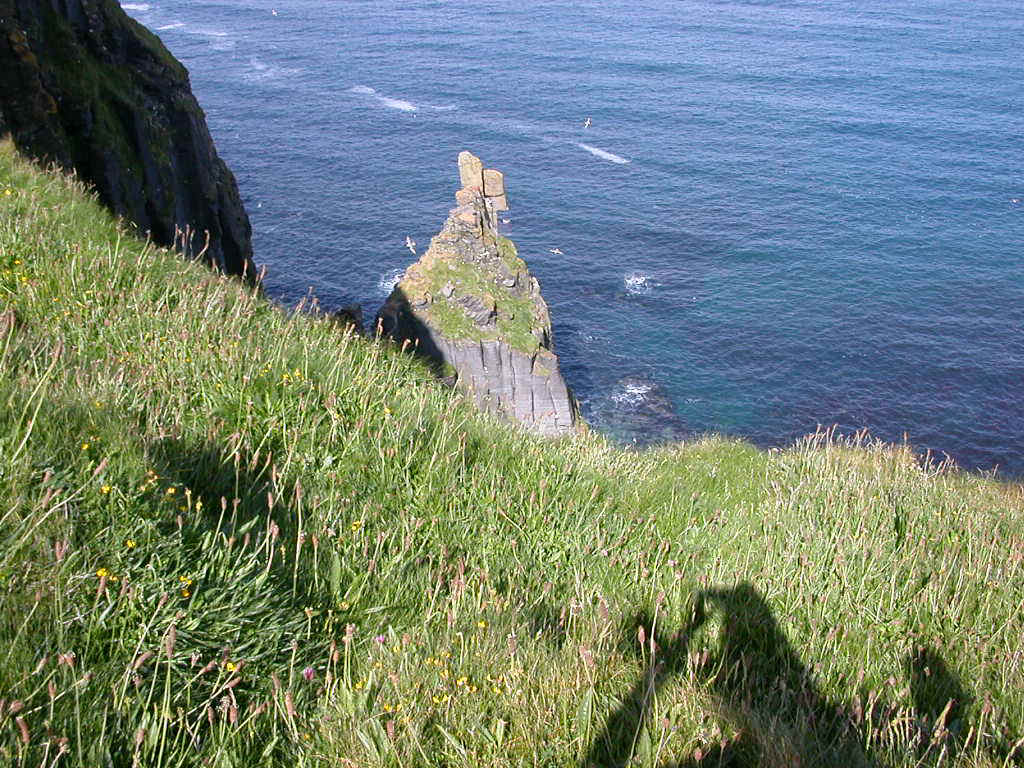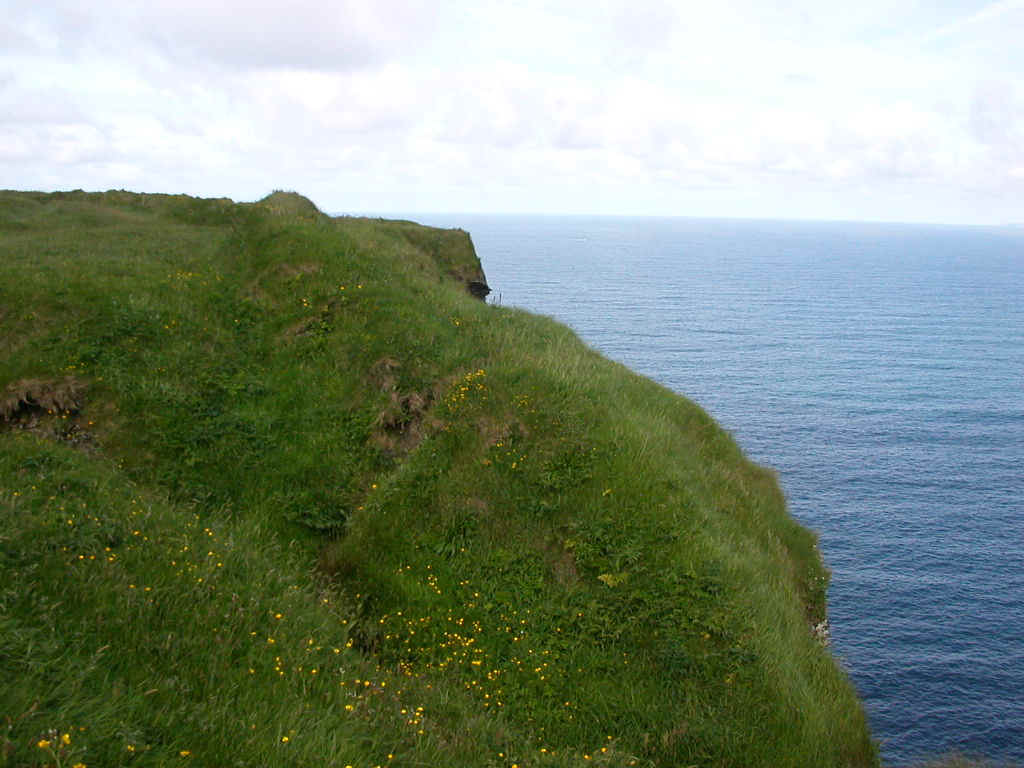 We came upon a herd of cows in the middle of the path. We considered walking through them, but as we approached, we saw that one was a bull (indicated by the ring in his nose).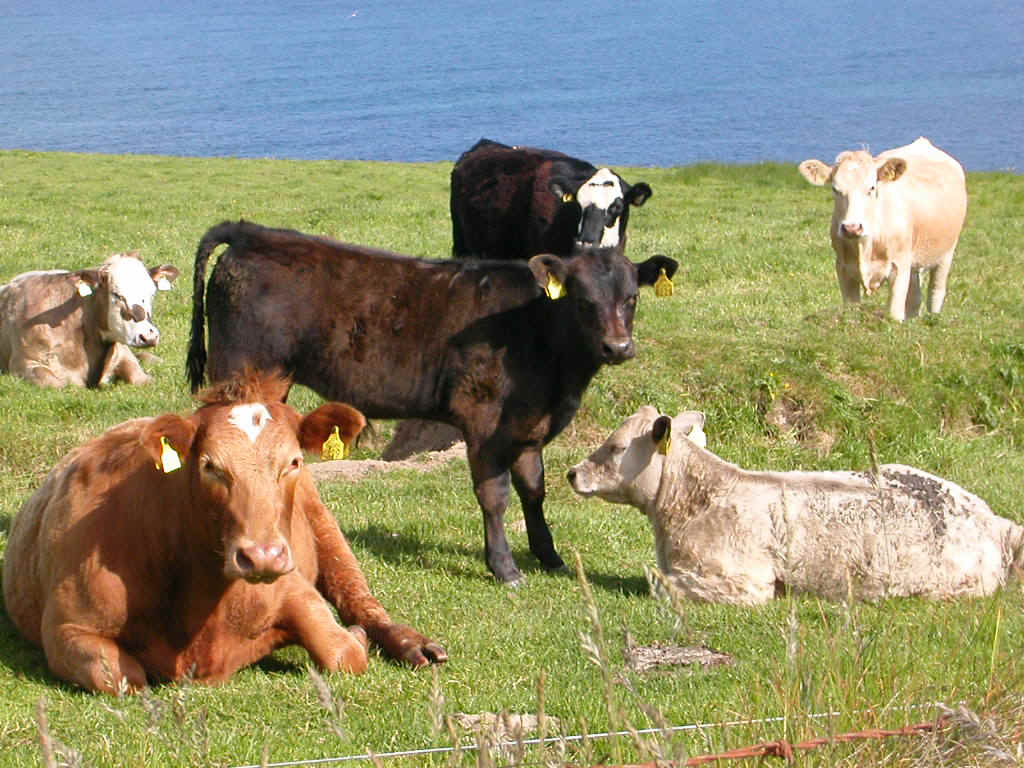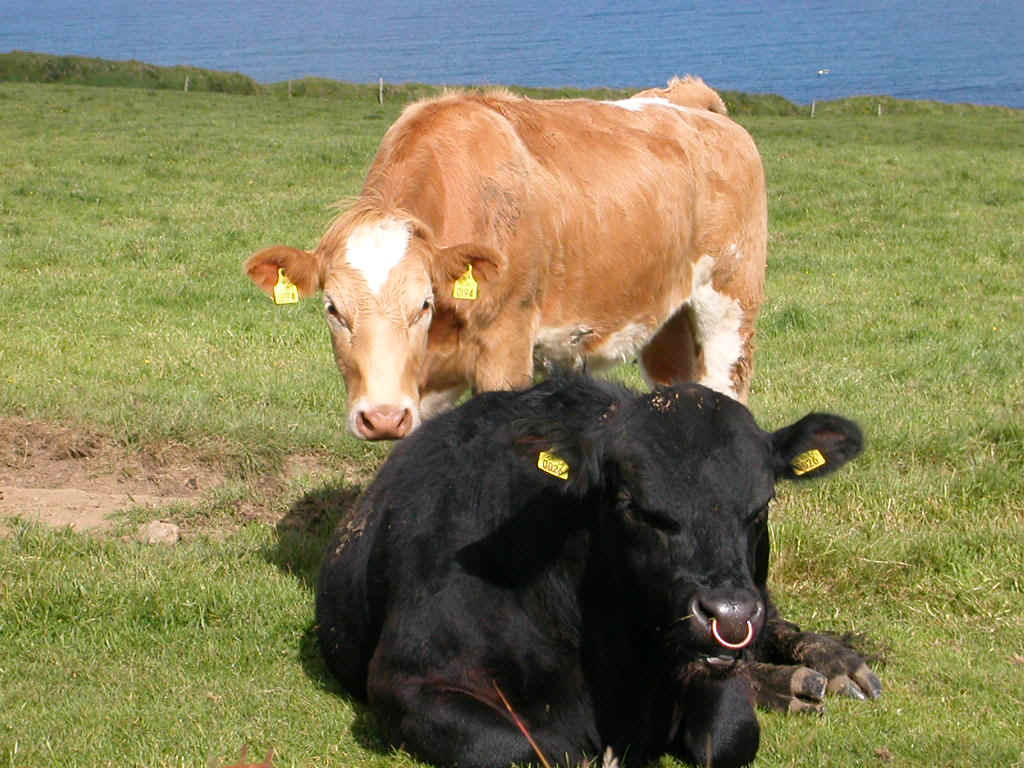 Instead, we decided we'd climb over a nearby fence. There were actually three fences to climb – two electric wires on either side of a barbed wire fence. BJ got shocked several times but Tony managed somehow to hop all three fences without touching them. There were also horses in the pastures but they didn't offer to come close.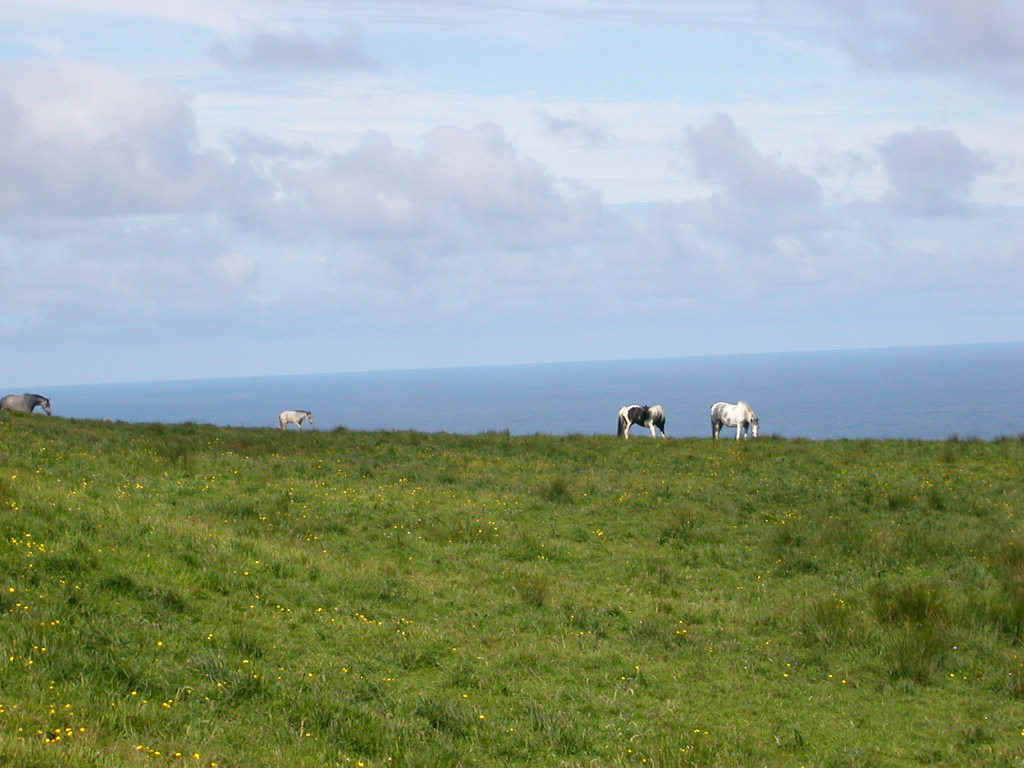 We soon reached the highway and it was a short walk to the Cliffs of Moher. We'd never seen the cliffs on a sunny day, so we decided to snap a few shots.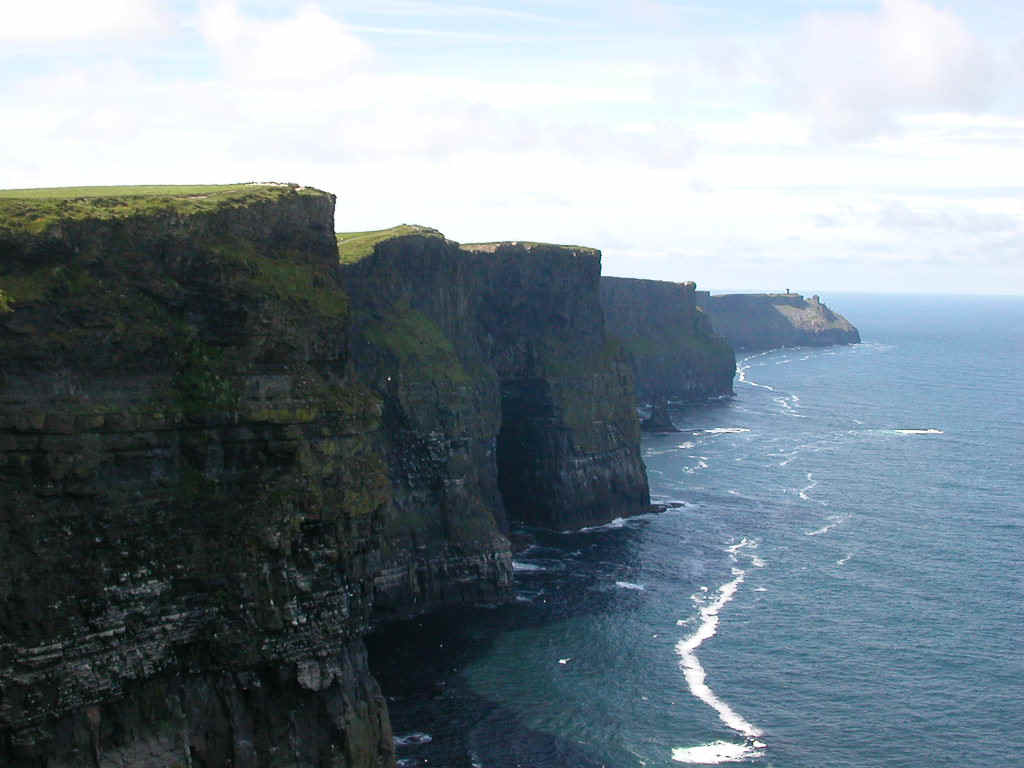 After a bathroom break it was back to highway 478. We had already decided to skirt the Cliffs part of the Burren Way before we discovered that the entrance was closed anyway due to construction. There were some interesting sights along the highway.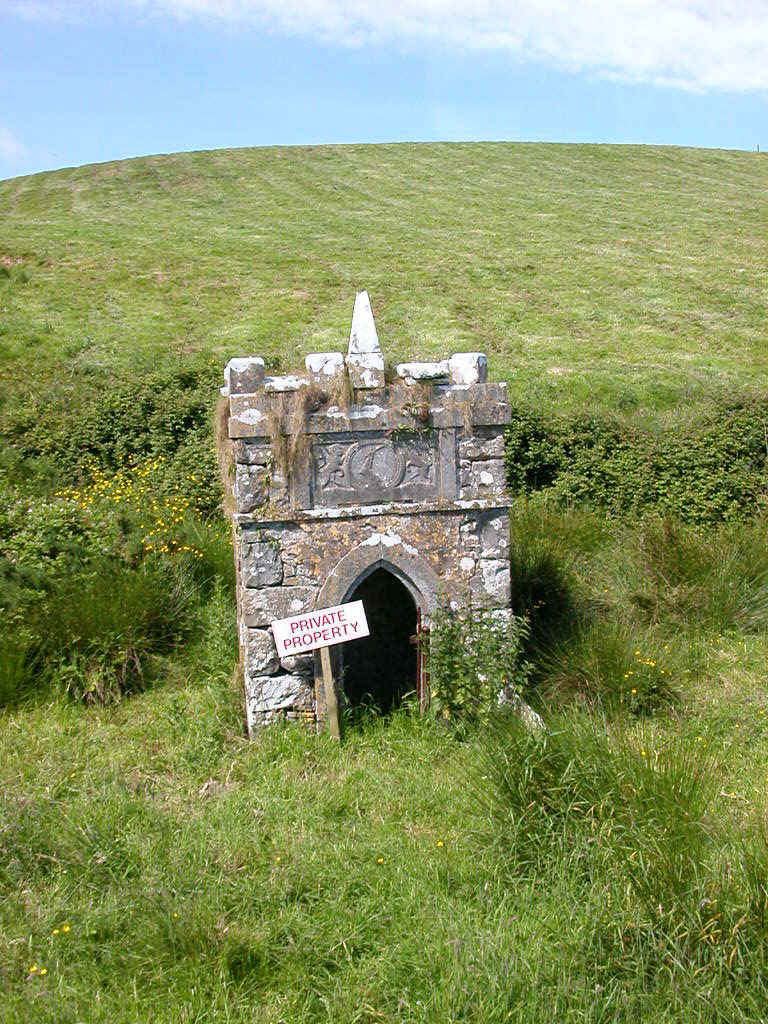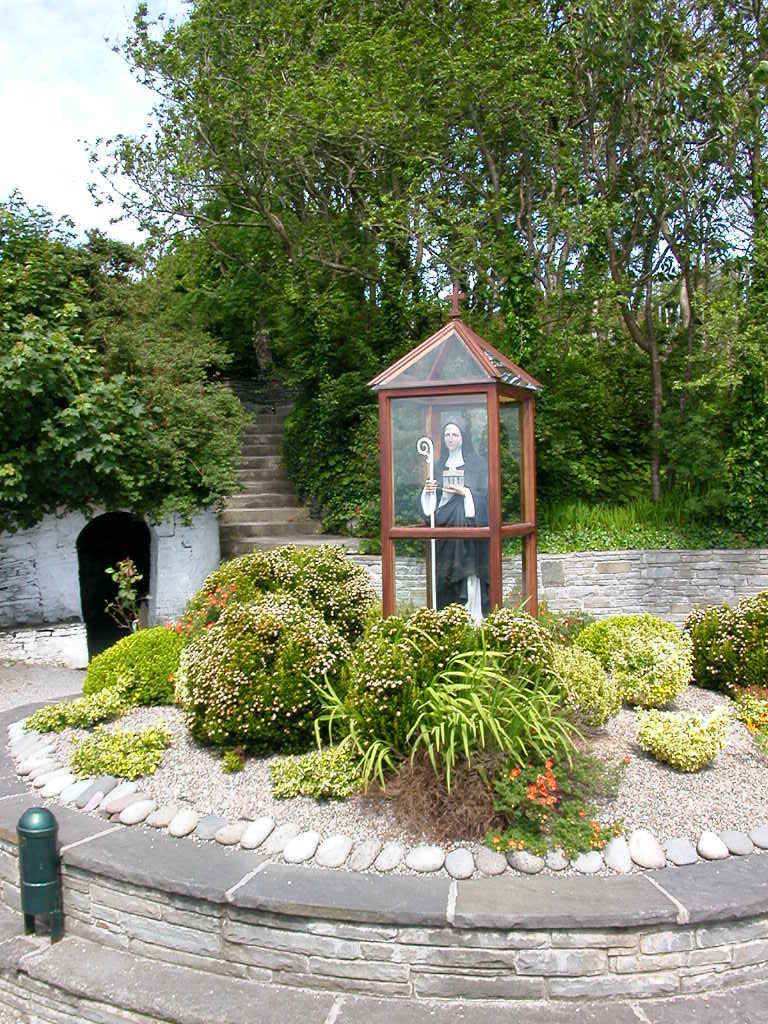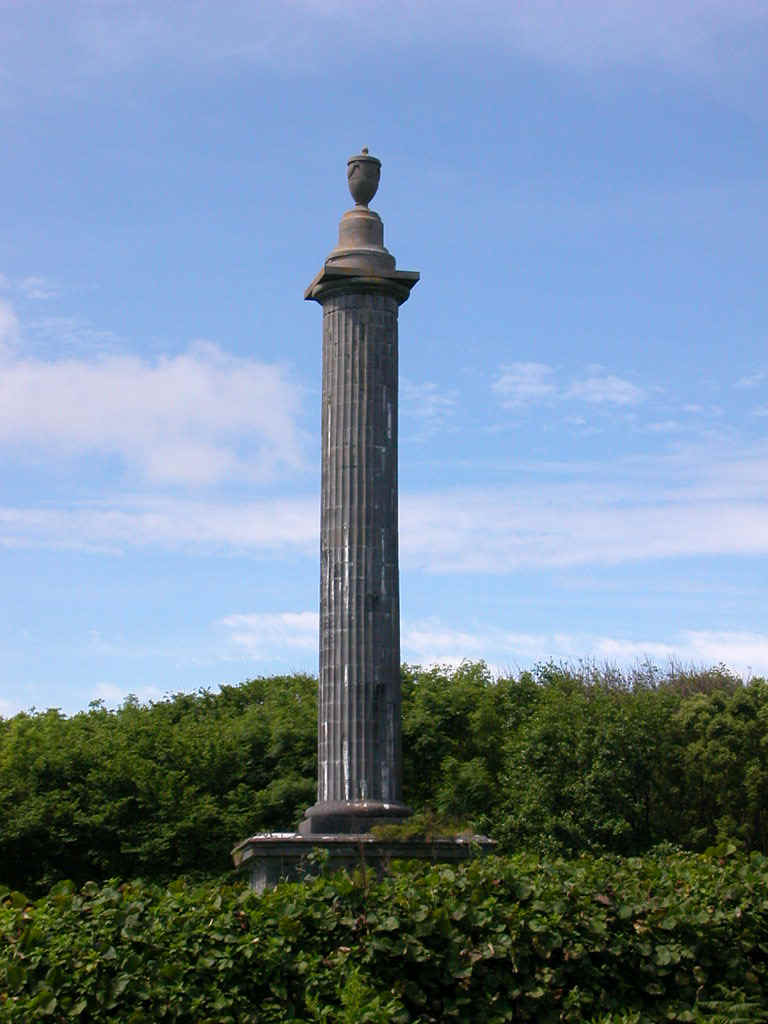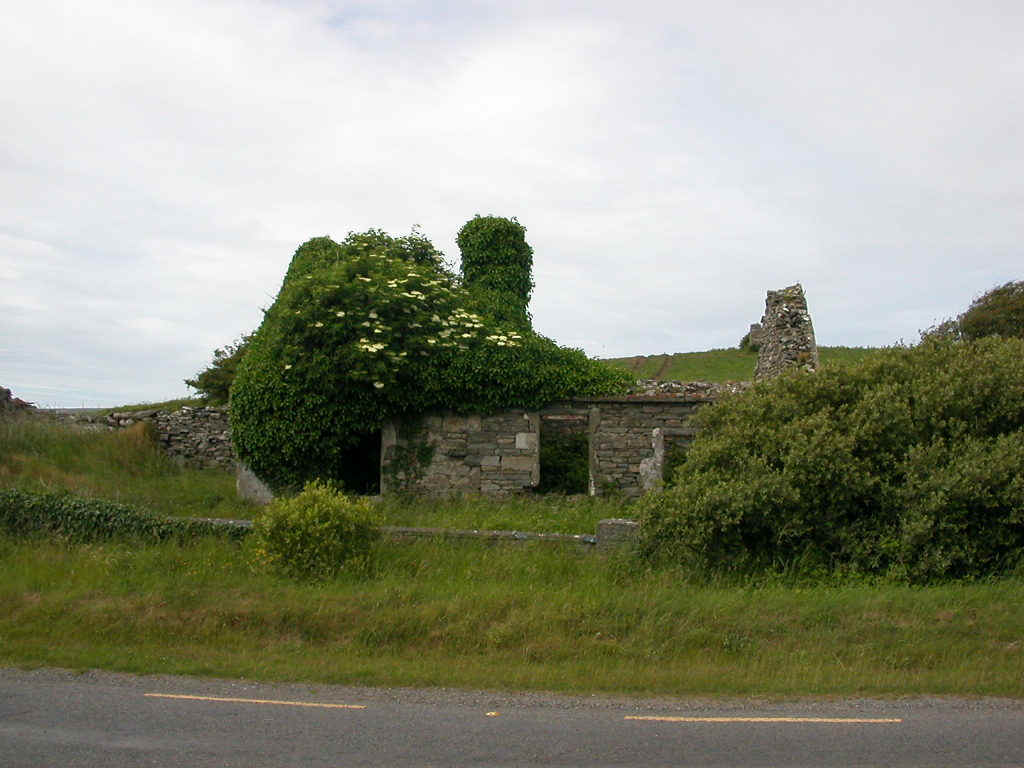 We picked up the Burren Way again just outside of Lisconnor. It was apparently warm enough for the Irish to enjoy a dip in the ocean.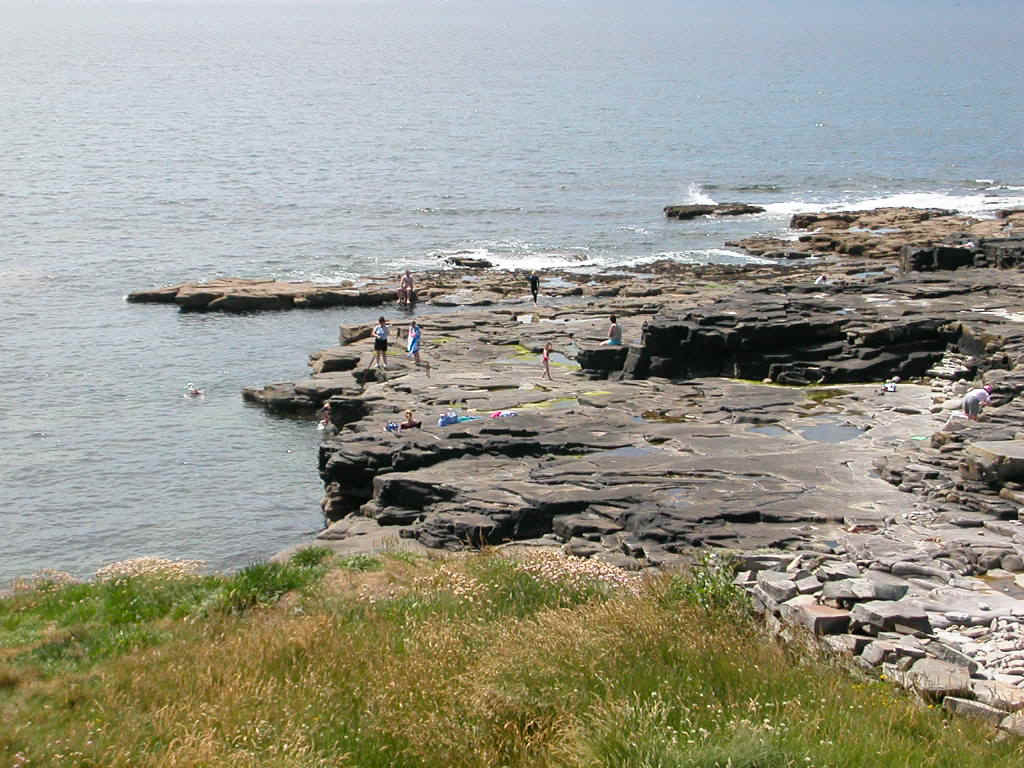 We were starting to get pretty tired when we saw the umbrellas outside of Vaughan's Anchor Inn in Lisconnor, a pub we had visited on a biking trip several years earlier. We enjoyed the toast special and a welcome break. We made our destination of Ennistymon at for a total of 23.8k (almost 15 miles) for the day. According to the GPS, we had a not-very-impressive moving average of 4.5k per hour (less than 3MPH) and an overall average 3.4k per hour (slightly more than 2MPH). Our first stop in Ennistymon was at the Spar for a Diet Coke and then on to Cagney's Dugout Bar for a couple of Harps. We studied the B&B guide and decided on the Station House on Ennis Road (27Euro per person). Since it was on the Ennis Road it would give us a head start for our walk to Ennis the next morning. Mrs. Cahill greeted us and showed us to room 2. Shortly after we checked in, the other seven rooms filled up so we felt very lucky to have arrived when we did. Eugene McNamerra's pub was a cute little place with a half-door that the resident German Shepherd could open so he could come and go at will. After a couple of pints of Carlsberg there, we went in search of dinner. On the way, we encountered the Corpus Christi Parade.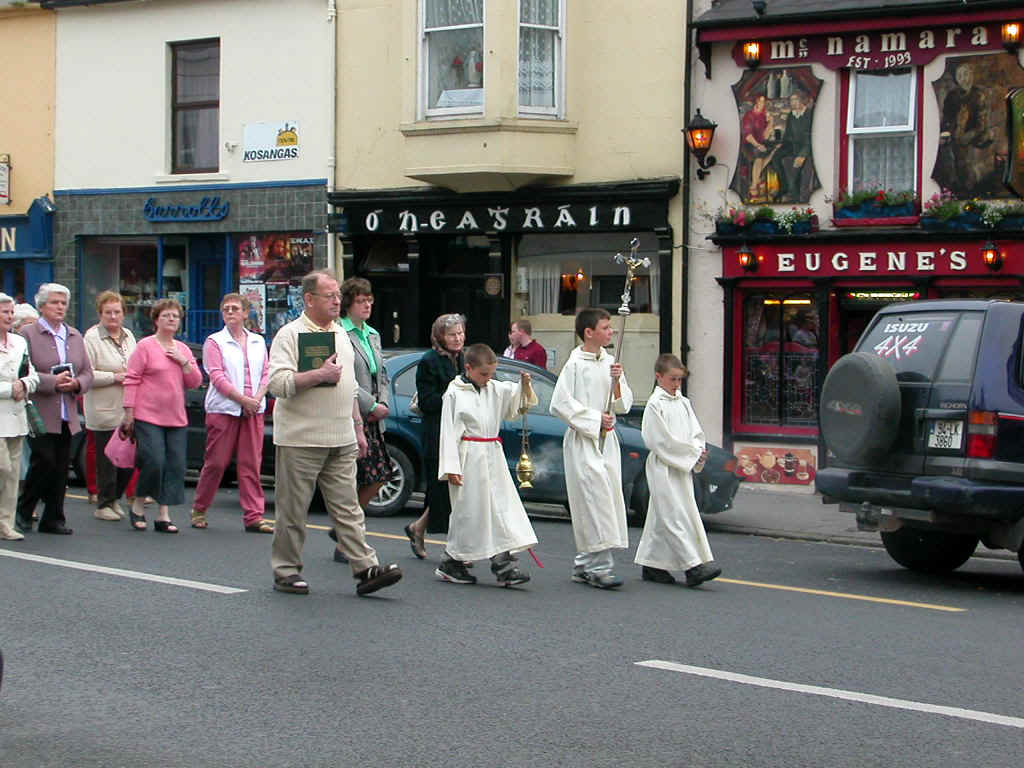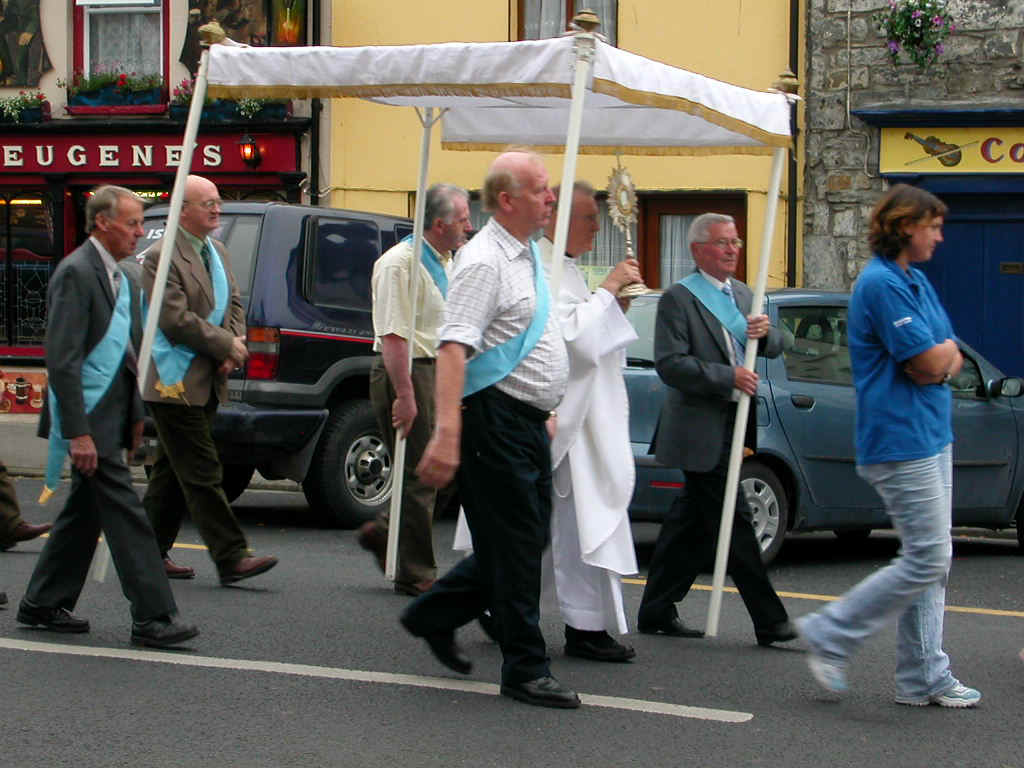 We had a lovely dinner of fried plaice with chips at the Sugan Chair then decided to stop at A. Healy for our night cap. We were the only patrons, so we had a lovely visit with the elderly proprietress. We learned a lot about the recent election and the platforms of the candidates. She also told us a bit about the new non-smoking law. She was one of the few people we encountered who were pleased with the law.

Sunday, after a full Irish breakfast, we got away around . We did a respectable 5.4K in the first hour (3.35MPH). We took a short break on some piles of gravel by the road and still made Inaugh by . None of the pubs were open yet, so we found a picnic table where we rested and did some foot first aid, part of which involved dumping several chunks of gravel out of BJ's boot. A couple of blisters had started to form, so we decided that we would be willing to accept a ride if one were offered (hitchhiking is acceptable, and safe, in Ireland). We started out of town with our thumbs out. After a dozen cars passed us by, we were surprised to see one stop. We had an enjoyable ride into Ennis with the Director of the International Education Division of the University of Limerick. He dropped us off 500 meters outside of Ennis so we could make our triumphant entrance into town. The GPS read that we had walked a total of 11.2k (7 miles) before we got a ride the remaining 13K to Ennis. We lunched on seafood chowder and vegetable soup at Cruise's before heading to the Rockfield B&B on Station Road. It was not Bord Failte, but was convenient to the bus station and we had stayed there before. It is run by Mrs. Pauline O'Driscoll. We put our sore feet up and watched an episode of Columbo before heading back into town. Very few shops were open in town. We weren't sure if this was because it was Sunday or because of the Corpus Christi Holiday. The grocery store was open so we ducked in there to look around. They had Billy bologna! We can't believe this hasn't caught on everywhere.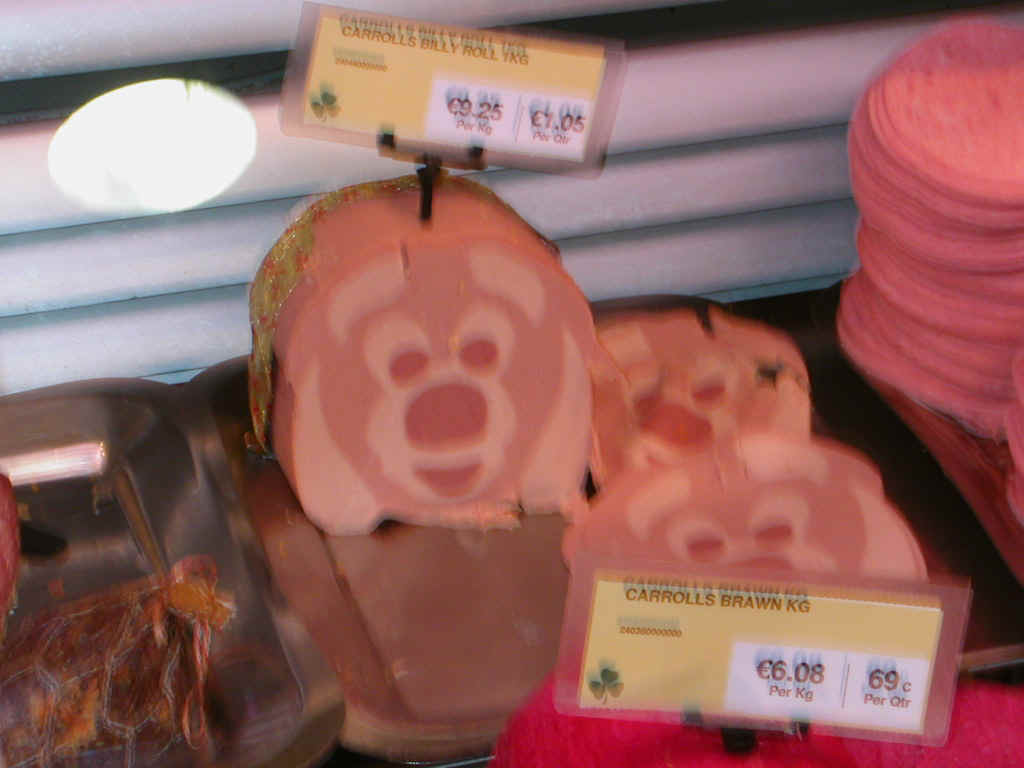 We had a Harp outside at Paddy Brogan's and then a Carlsberg at Paudie Mac's Bar and Restaurant. We had a lively conversation with Frank Leyhe, a farmer from the area. He wasn't very happy about the smoking law. He made us guess his age – we both secretly thought he was in his early 80's but Tony wisely guessed 68 – turned out he was 72! Dinner tonight was at Cruise's; Bella Vista pizza, Vegetable Soup and a Ham, Cheese, Onion & Tomato toast.

The trip home was fairly uneventful. We were later getting to the airport than we would normally be comfortable with, but the first bus from Ennis was at . We had no problem getting on the flight. We made a short stop in Dublin and then were on our way back to Atlanta. Champagne, warm nuts, beef for BJ & pasta for Tony, some less than memorable movies (Starsky & Hutch), a nap and we were home! For the first time ever when unpacking from a trip to Ireland, our clothes didn't reek of stale cigarette smoke! We like the new Ireland!
<![if !supportLineBreakNewLine]>
<![endif]>