St. George Island, Florida, USA
March 2012
"Beauty and the Beach"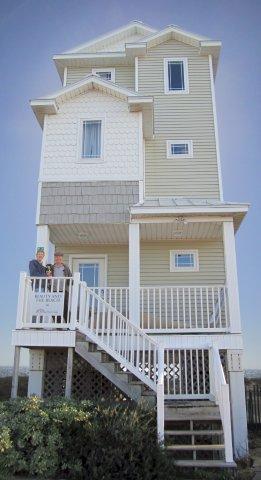 We couldn't wait to get back to St. George Island. After our trip in December, we were getting pretty addicted to the sun and sand.

We had blocked 3 weeks in December to have the deck expanded, but the railings we wanted were not available at that time so we had to block another week in March. We loaded up the pets, the new sofa-bed mattress and supplies for the week and headed south.

We had an uneventful drive down. We've done it so many times now, we almost have it down to a routine. We make 2 stops, one bathroom stop for us and the pets just below Ft. Benning where Highway 27 turns off and one fuel/bathroom stop at the Kangaroo in Quincy. We've learned to pack our lunch for the trip after a few bad experiences with fast food that wasn't exactly fast.

We got to the house before the cleaners were finished, so we took Lucy & Lola for a stroll on the beach to wait for them to leave. Lola availed herself of the giant litter box.
We got settled in & invited our friend Pat who also has a house on island down to watch the sunset from our new deck. Dinner was at Harry A's. BJ loves the seared Ahi Tuna.
The next day work started early, taking down the old railings and preparing to install the new ones.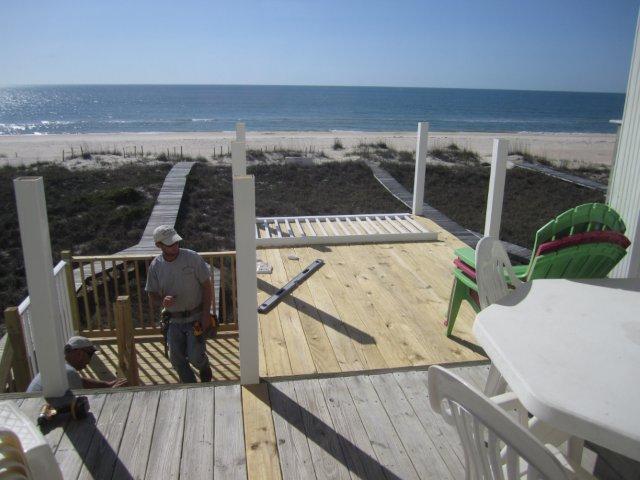 We got tired of the hammering, so we took a stroll down the beach to the Blue Parrot for some refreshments. We love how pet-friendly all of the restaurants are on the island. Even Lola got to go with us!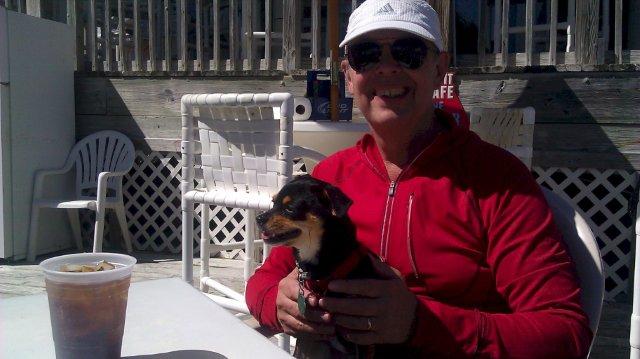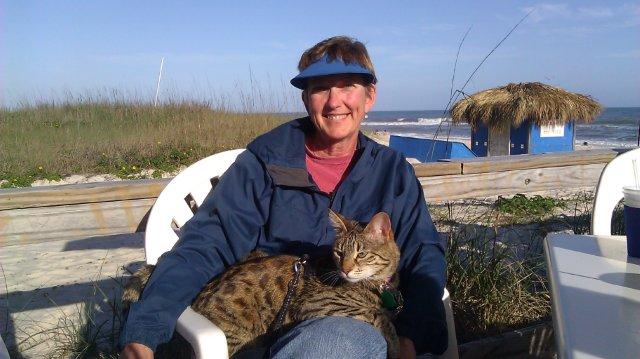 We were pleased that several of our friends could join us for a few days. We did the usual beachy things. It was too cold to swim, but we picked up shells & took long walks.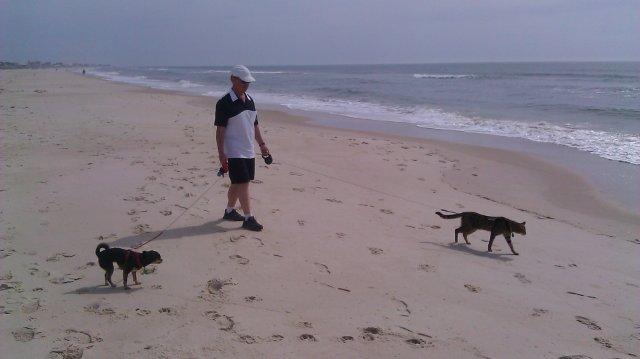 Some of us rode bicycles, some played basketball, and some just sat on the deck and read a book. We bought some local seafood from one of the trucks on the island and generally just enjoyed our time together!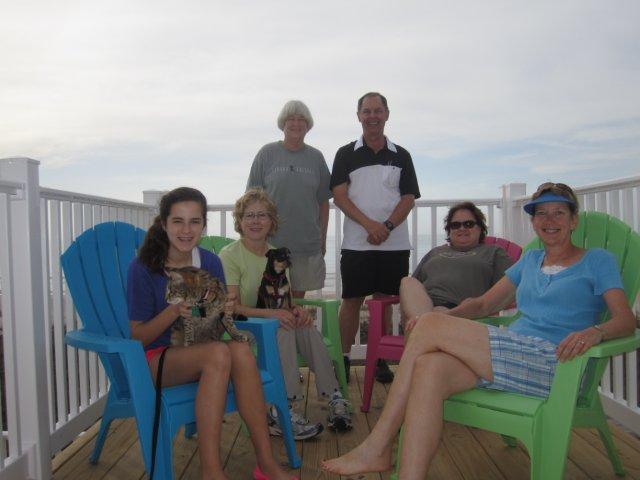 The railings were finally done and it was time to go home again. Goodbye Beauty and the Beach! Take care of our rental guests for us until we can return again!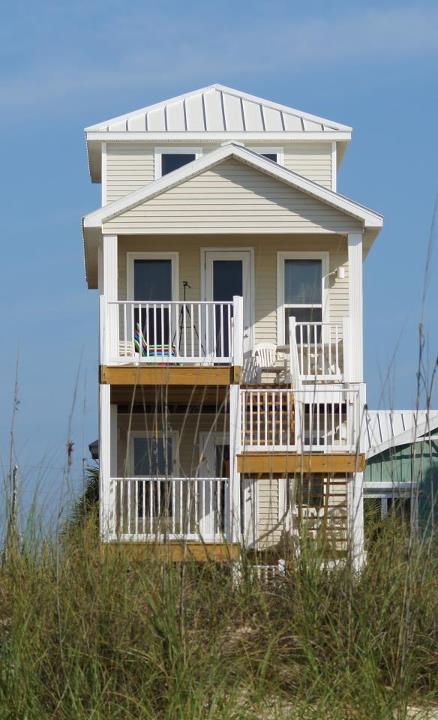 If you are interested in learning more about being one of our rental guests, please visit 'Beauty and the Beach" on facebook, or at one of the websites below:
http://www.vrbo.com/395828
http://www.resortvacationproperties.com/rvp/vacation-rentals/property-details/index.php?propcode=BEAUTYB
http://www.bjandtony.com/BATB.html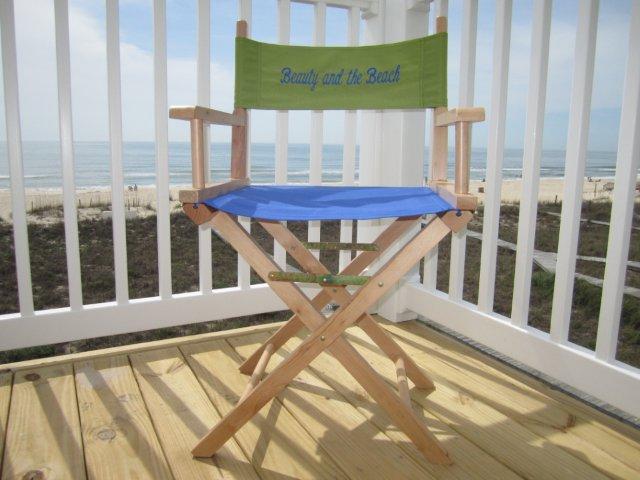 BJ and Tony
bjandtony@bjandtony.com