Bermuda
April 2000
"Spring Break"
BJ and her sister Mary Jane took Mary Jane's two youngest children, Jared and Lauren along with a friend and her son to Bermuda for Spring Break. Spring break is a still a little cool in Bermuda, but there were some beautiful days, even warm enough for the kids to swim, but not the adults! We rode the pink busses and enjoyed exploring the island's beautiful beaches and grottos. Nobody was brave enough to ride a scooter with a kid on the back!
We stayed at the Grotto Bay Beach Hotel which is very near the airport. It is a great location because it is on two of the main bus routes for the island. The busses are a great way to get around, but it requires pretty good planning to make connections. Bus passes can be purchased at the airport or at the main bus station in Hamilton. Taxis can be very expensive, especially on holidays, but since there are no rental cars, your transportation options are limited to scooters, taxis or busses.
Our first day, we went out to St. George Island where the kids played in the park.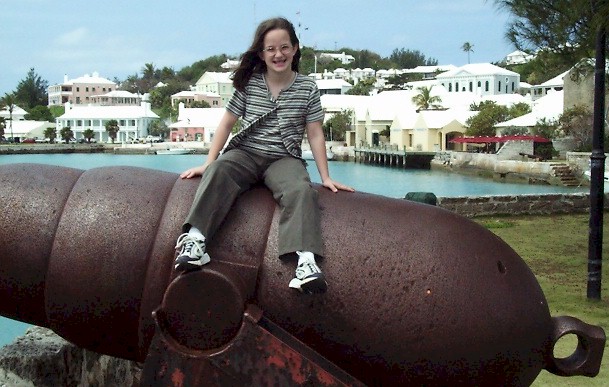 It was easy to visualize my sister getting dunked in the dunking chair. She looks a little apprehensive about sitting in it!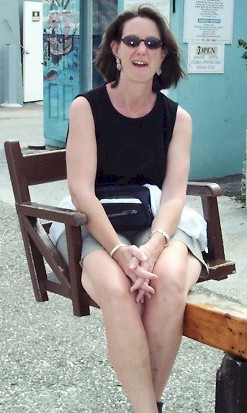 The water in Bermuda is the bluest you will find anywhere on earth!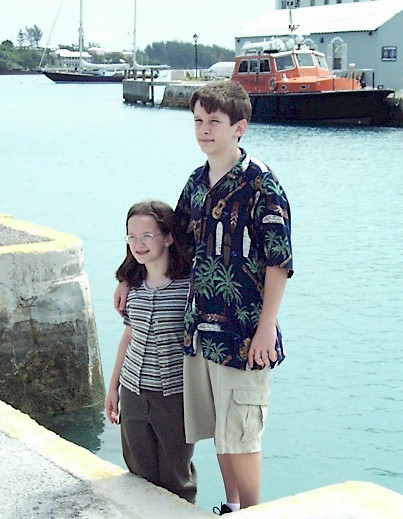 The kids enjoyed taking turns being locked up in the stockade.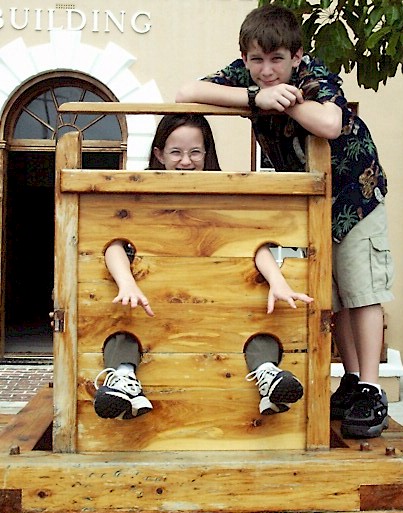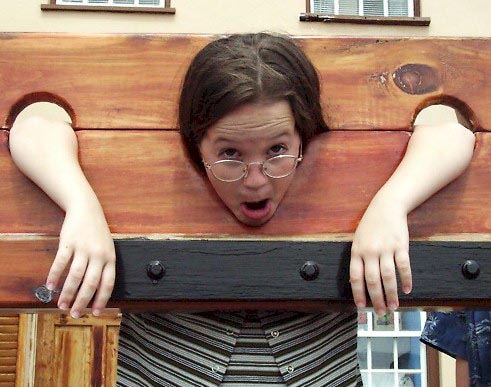 Only the children braved the cooooold water in the pool or in the ocean. The adults enjoyed basking in the sun and watching.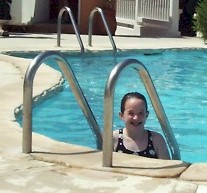 I forgot to mention the fourth mode of transportation. Bus passes can be used to ride the ferry boats as well.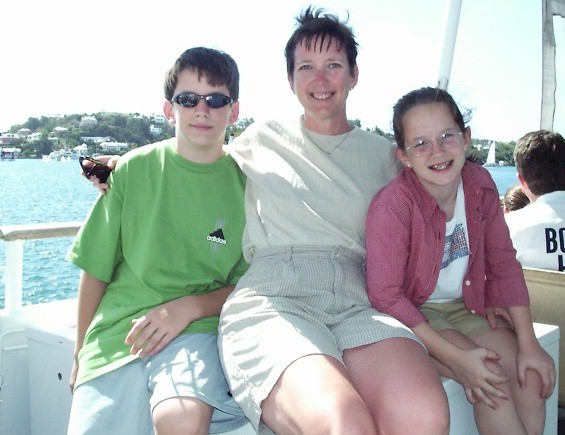 Ferries run between the major cities in Bermuda: St. George, Hamilton and the Dockyard.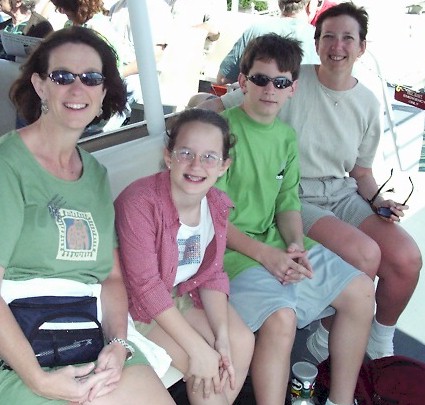 Lauren loves the sand!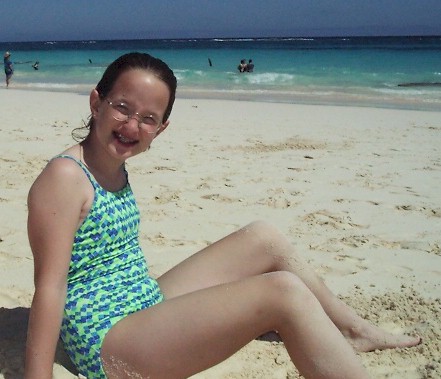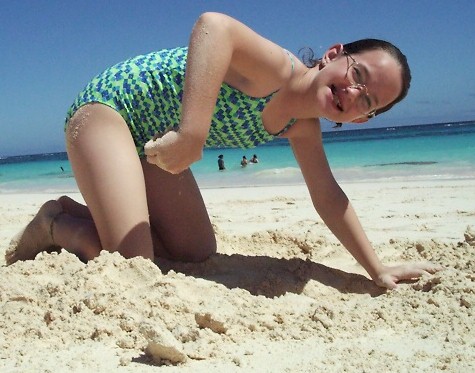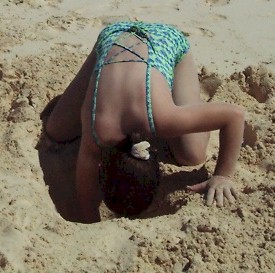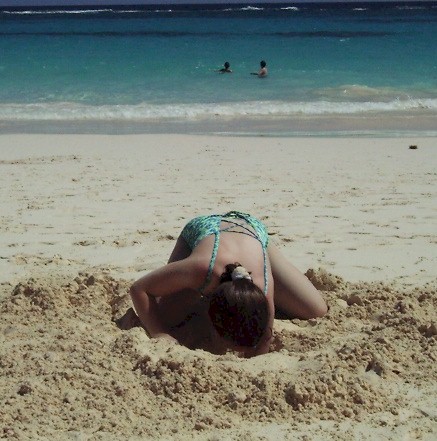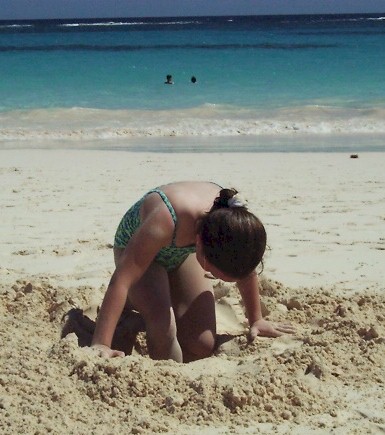 There are lots of grottos to explore on the island. Our favorite place to explore was Blue Hole Park.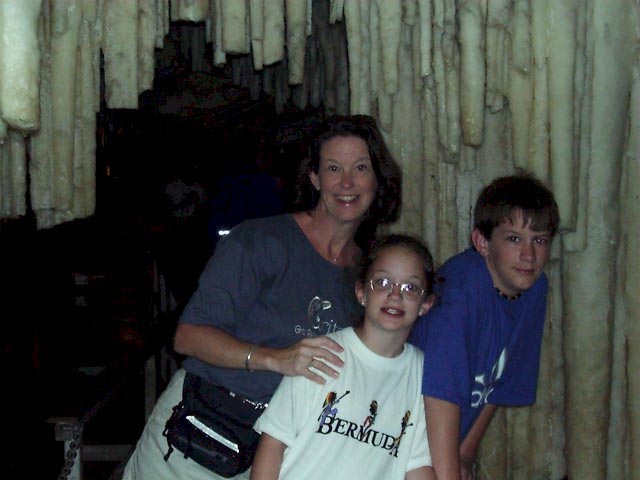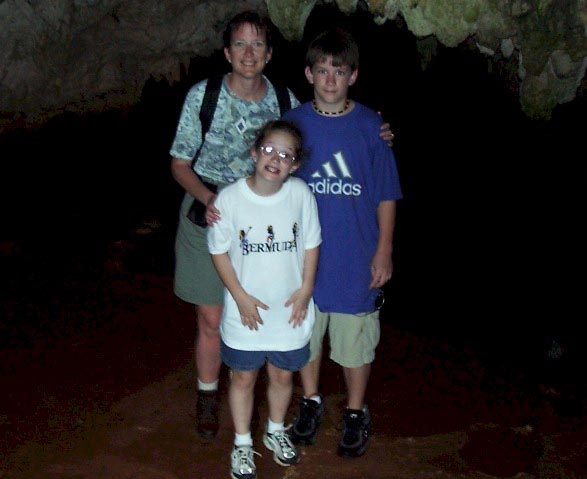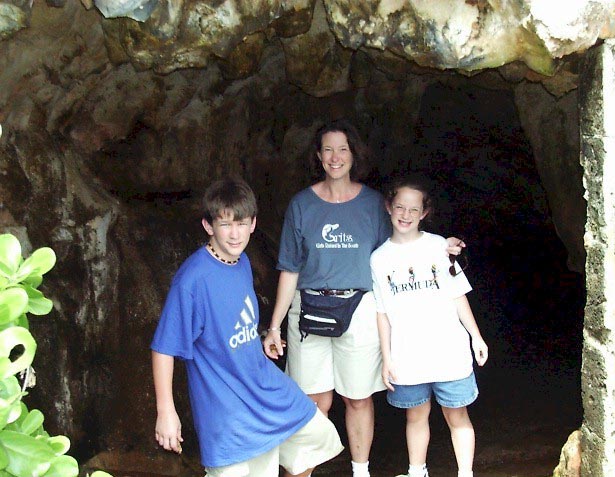 The beaches around the hotel were beautiful.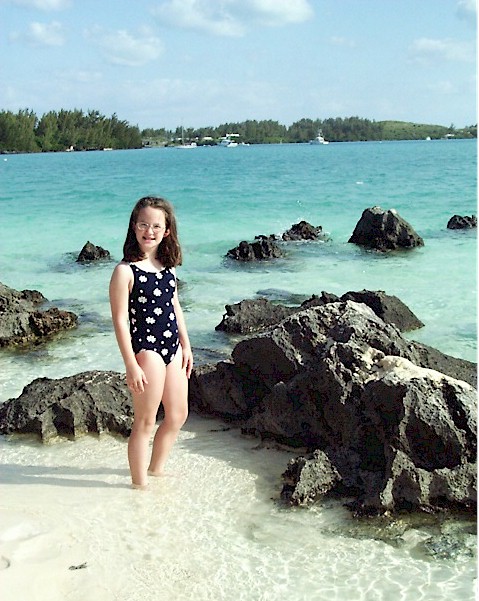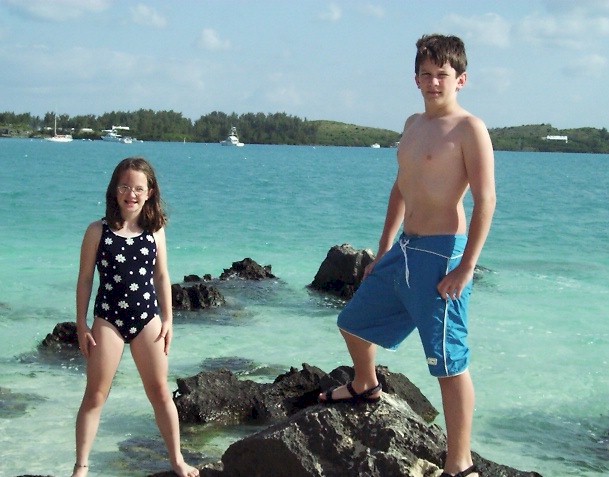 The hotel even had one of those beautiful rounded stone arches leading to the hot tub that overlooked the ocean.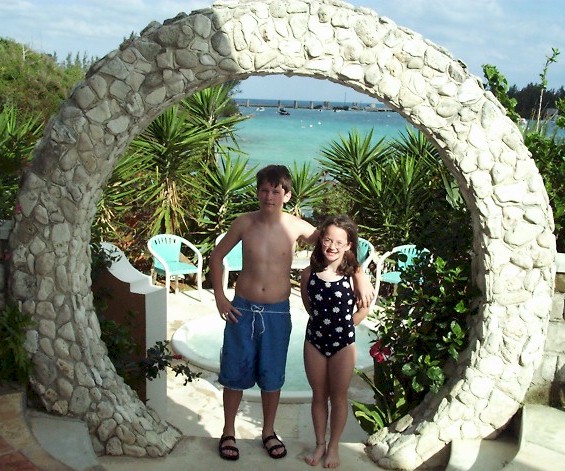 It was a great trip! Mary Jane and her family went back for Spring Break the next year as well!