Montreal & Quebec City
July 2000
"Independence Day"
For several years now, we have been traveling to Europe over the 4th of July holiday. It has always worked well for stand-by travel because most folks are busy with picnics and family reunions. Domestic travel is usually more difficult, so we have selected international destinations. In 2000, we decided to try a shorter trip, but we still wanted to get the flavor of Europe so we chose Quebec City as our destination.
We stayed in a hotel near the Montreal airport the first and last nights. We were fascinated by the beer vending machines at the hotel where for 3 CAD you could buy a beer. Not something we had ever seen before. The fast food place across the street sold french fries in (what looked like) a shoebox! Another first! Man, did they make a good mid-night snack!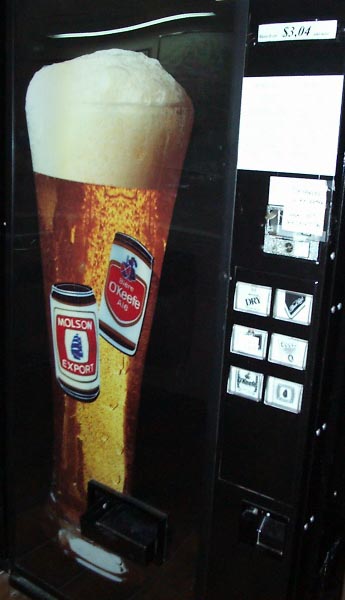 We dined at a wonderful restaurant in Old Montreal where we had their specialty, poached salmon and several bottles of their house wine, Dietrich Joos (We referred to it as Diet Rich Juice).
The ride from Montreal to Quebec City was reputed to be extremely scenic and we were advised to "take the long way". There were some very nice vistas along the way, but because so many of our friends have "motion-sickness" issues, JeRie and I had to see all of that scenery from the way-back seat of a van. We voted to take the faster route back to Montreal on the way home.
Sue is always our language expert on these trips. She claimed to be a little rusty on her French, but she was able to decipher the menus fairly well (especially those that had English subtitles). We nicknamed her "Little Rusty" for the trip.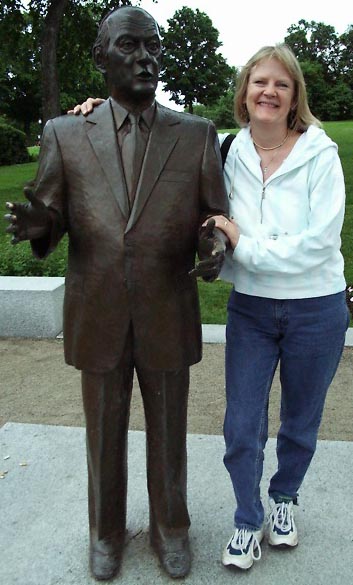 Most of the restaurants in Quebec City had fixed price multi-course meals on their menu. I really like that! It was great to sit outside, enjoy the weather and do a little people watching!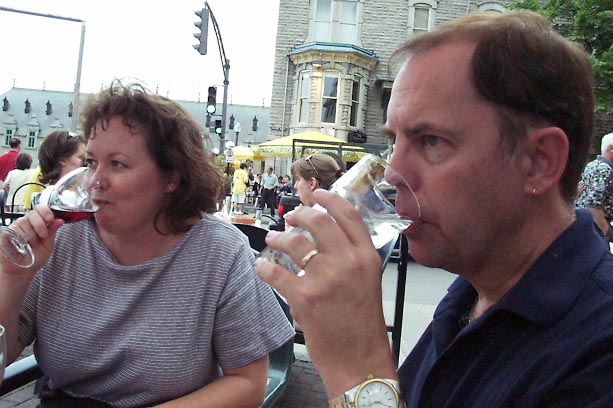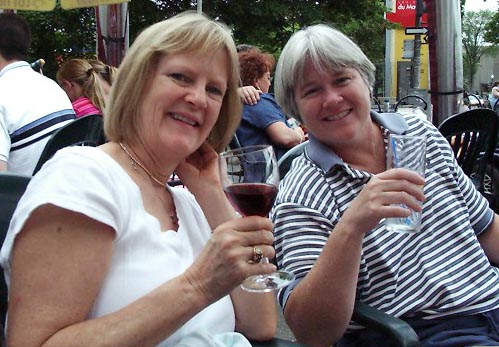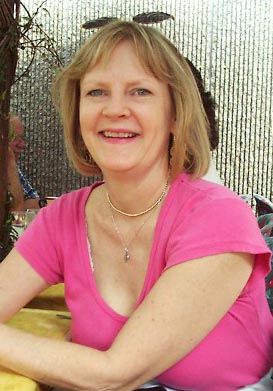 If you forget how short the flight was, you will think you are in Europe as you explore Quebec City.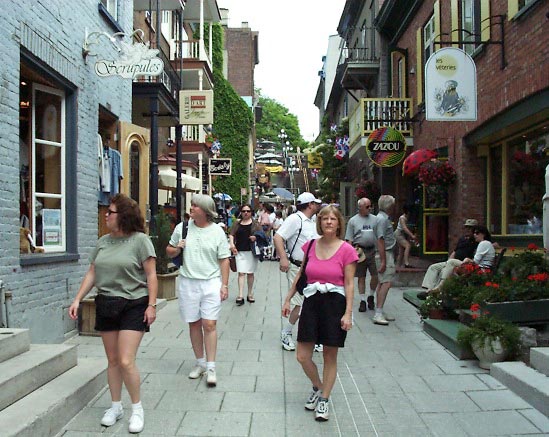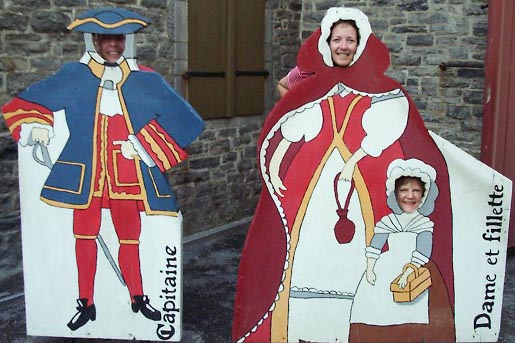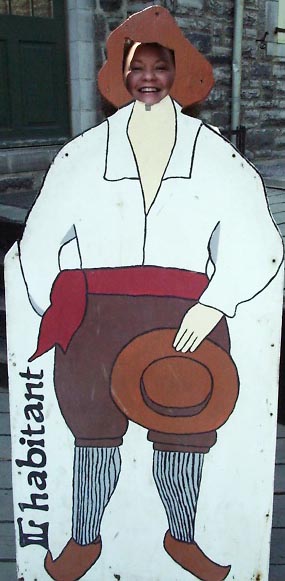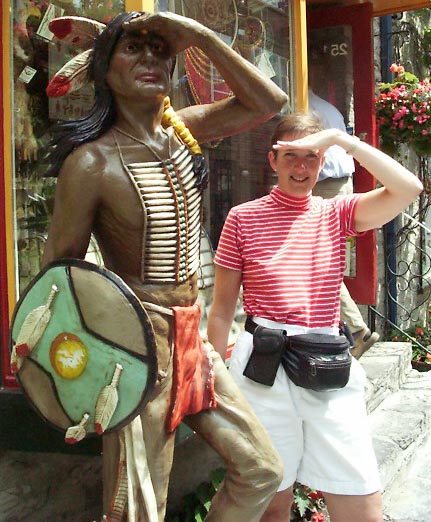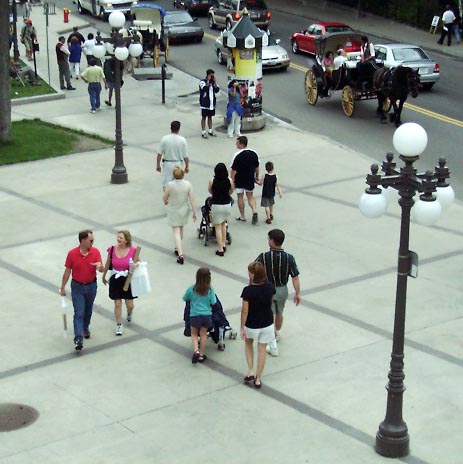 Another great trip with great friends!