Key Largo
September 2003
"Margaret and Thatcher"
This, our second attempt to get to Munich for Ocktoberfest, was foiled by a family emergency. We decided instead, to take a short easy trip to one of our favorite destinations. Key Largo was just the prescription for the previous stressful week. We stayed at the Howard Johnson motel. I highly recommend it, mainly for the price and the location. The rooms are fairly clean and well appointed. They all have a refrigerator and some have a microwave. The best part, though is the small beach area. If you are familiar with the Keys, you know that the beaches are not the miles of white sand that you find elsewhere in Florida. Many of the hotels have no beach or pool at all. The Howard Johnson has both!

The biggest draw is the Manatees. They love Howard Johnson's! I have stayed there now three times and all three times have gotten to see at least one Manatee. This trip, a group of HoJo patrons were wading in the ocean when Margaret, the Mama Manatee came to visit and brought her baby, Thatcher. Margaret nudged with her nose and wanted to be petted, although we were warned that it is against the law to touch or scratch a Manatee. Margaret moved away into the deeper cool water for her nap and Thatcher came in closer for a visit.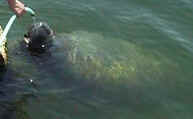 Snorkeling at the Howard Johnson's beach is quite convenient. You can just wade in and start snorkeling. You have to be careful though because there are millions of Cassiopeia Andromeda, a variety of jellyfish that like to lie on the bottom of the ocean and imitate plant life. We were told by Bob, the watersports coordinator, that they do sting although it is not as painful as other jellyfish stings. During our snorkeling adventures, we saw several baracudas and other fish as well as a seahorse.
When we weren't snorkeling, we were going for a walk, relaxing under the palm canopy reading our books, or enjoying a cool beverage in the Tiki Hut with Mark, the bartender. Mark gave us several good restaurant recommendations. Our favorite restaurant was "Hobo's". Happy Hour at Hobo's is $1 drafts and a variety of 35 cent appetizers (shrimp, oysters, chicken wings, etc.). Their specialty, baked catch of the day (which seemed to be dolphin everywhere we went) was delicious! The other restaurants we tried on this trip were "Mrs. Mac's Kitchen" and "The Fish House". Both were good. At Mrs. Mac's, I tried the blackened fish of the day (dolphin). The portion was huge. I saved my roll and half of my fish for a nice snack the next day. "The Fish House" was pretty touristy, but the food was excellent, albeit a bit expensive. We both opted for dinner salads (mine with grilled catch of the day - dolphin).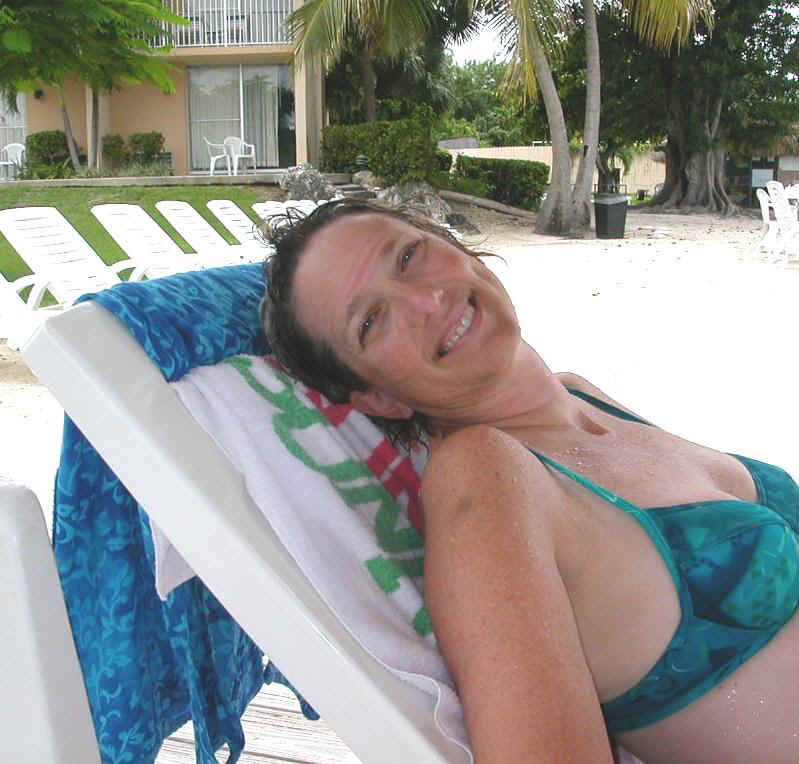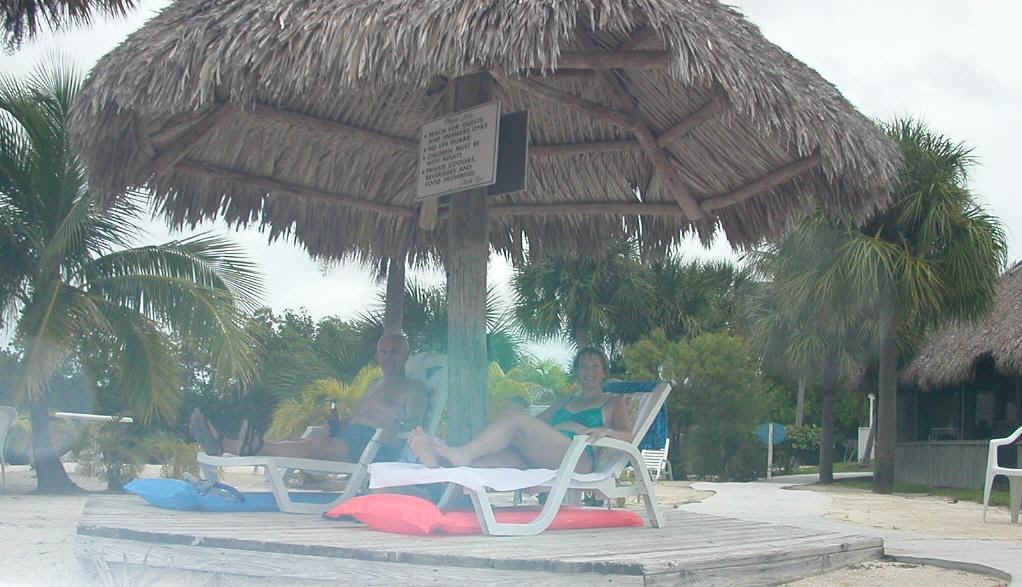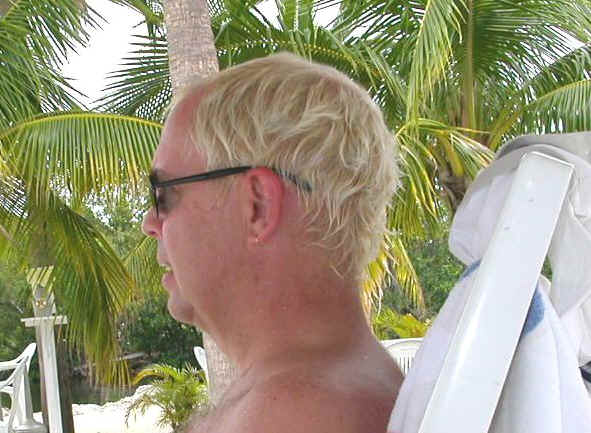 Mark recommended against the "Paradise Pub", saying that it was frequented by the locals who would not talk to us. Of course, we had to give it a try. We were pleasantly surprised. We met Dolly, the very friendly bartender, as well as a man claiming to be Jerry Springer, who said he had won the lottery and retired at age 39. We also met a couple who had moved to Key Largo in July after the husband had been laid off from the phone company in Ohio.
It was rainy and overcast one day, so we decided to use that day to drive down to Islamorada. We stopped at a couple of marinas and Holiday Isle, hoping to see some activity from the fishing boats, but it was a slow day. We enjoyed a picnic lunch and fed the birds our scraps.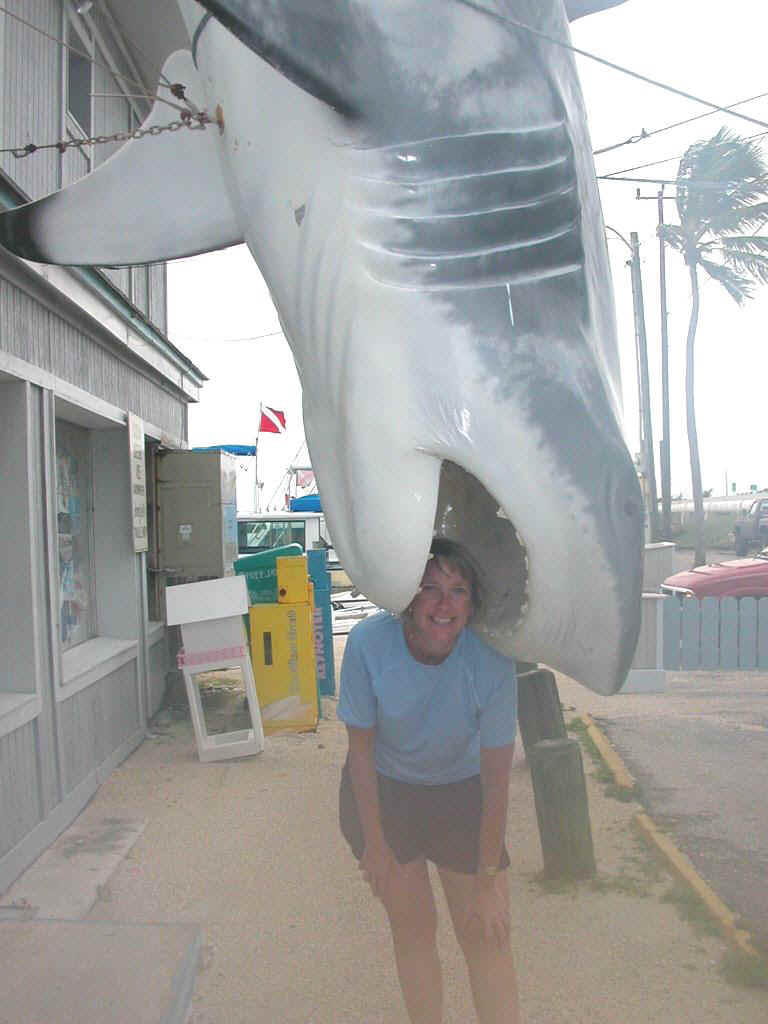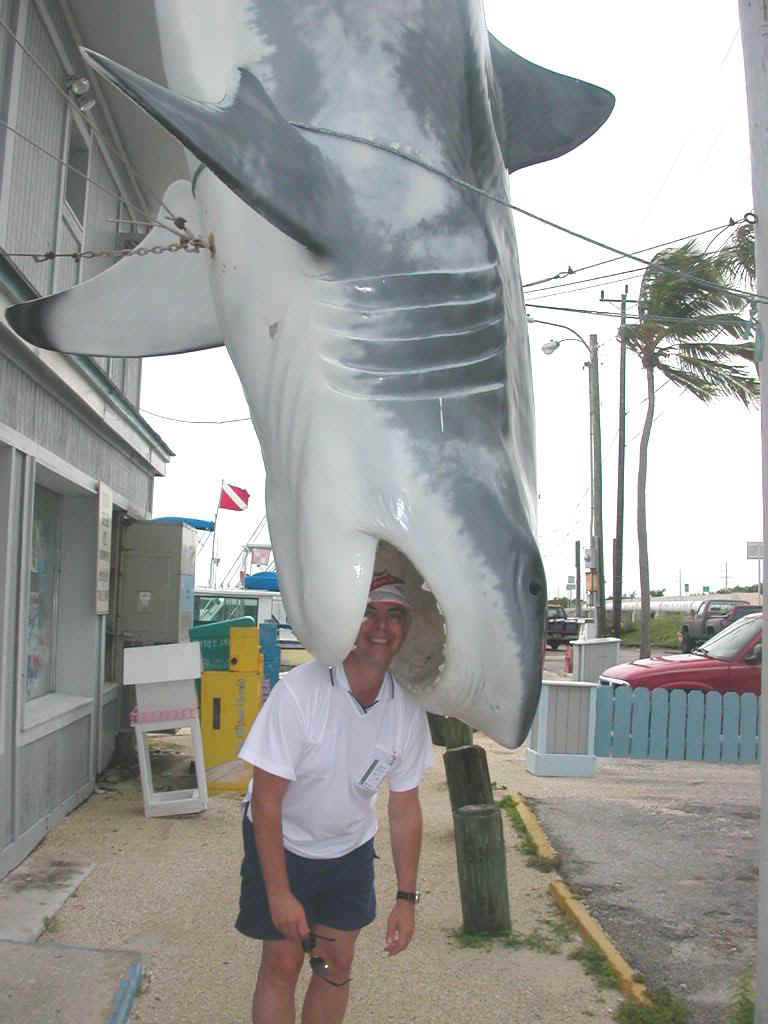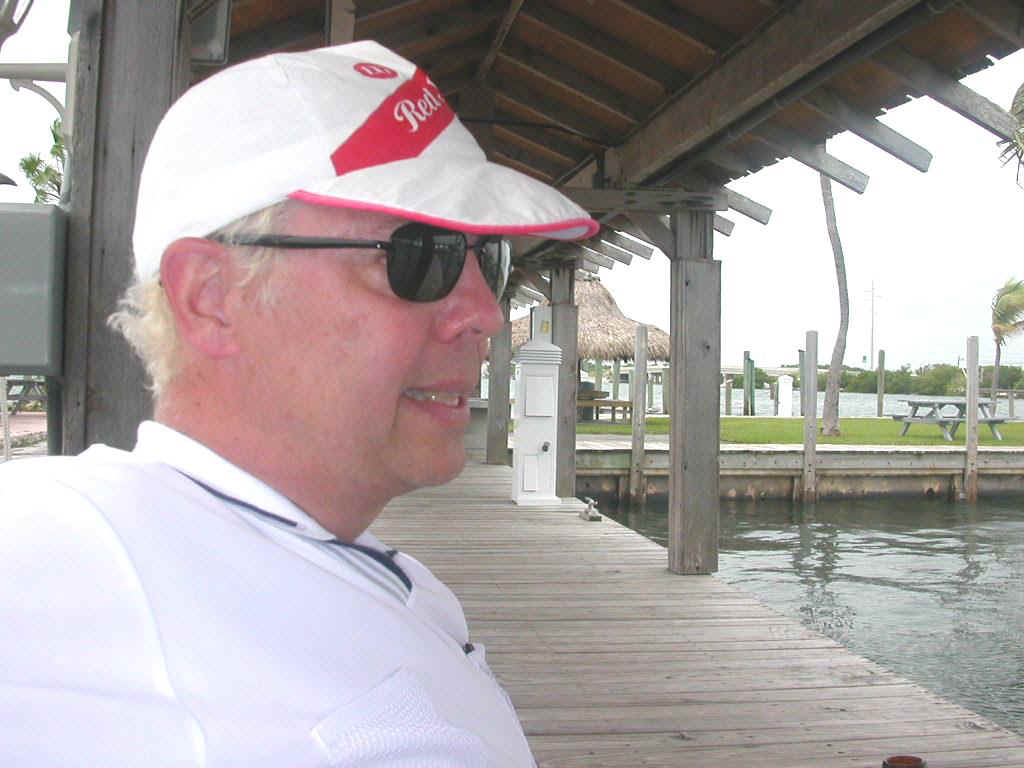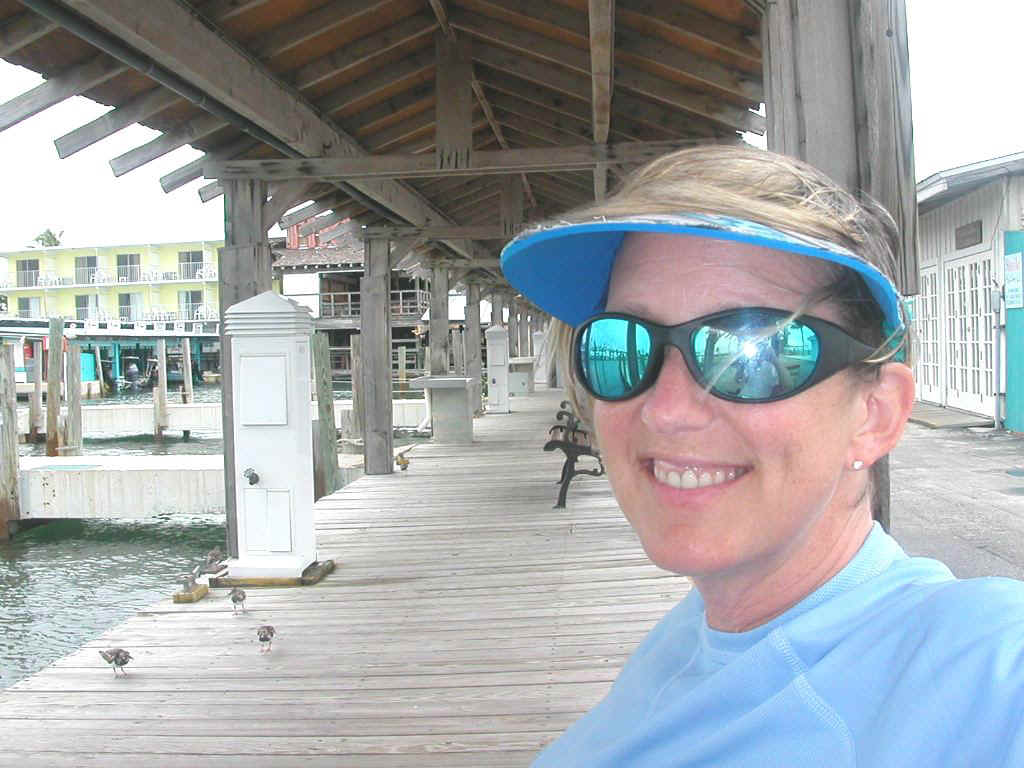 Another fun trip! Stay tuned for more!
BJ and Tony Morris
bj@bjandtony.com