Limerick, Ireland
February 2005
"Spending Time with Mom"
Okay. So, it's the holidays, and your mother says that all she wants for Christmas "is to spend some time with you". And… suddenly it's February already. And… your mother has retiree airline employee travel privileges, including "Buddy passes". And… the flights to Ireland look great in February (of course they do… its ugly there in February and no one in their right mind would go to Ireland in February… unless they were airline staff, or ex-airline staff). And you are ready for a break from work yourself. So, inviting your mother to go to Ireland seems like the perfect way to make her Christmas wish come true. You know she will accept because she always says, "Don't ask me if you don't want me to go." Did I mention that my mother is, uh, over 80?
Even though we were a bit apprehensive about traveling with an octogenarian, I knew Mom was an experienced traveler so I decided to embark on this adventure. The last time I traveled internationally with my mother was about 20 years ago; we went to London with (my then fiancée) BJ and her parents, and almost lost BJ's mother on the streets of London. But that's a story for another time. Mom had never been to Ireland, it would be a chance to spend some time with her (see "spend some time" above) and availability for the flights looked good. We (finally) decided on a Wednesday evening departure, a stay in the area of Shannon, on the west coast of Ireland, and a Monday morning return. This would give us 4 days and 4 nights. I reminded mother that she has "Buddy passes" and that perhaps she'd like to take a friend with her. Jumping at the opportunity, she invited her friend of 40 plus years, bridge partner and previous travel companion, Owana. Five phone calls and 70 questions later, we agreed to meet at the airport, International Check-in, on Wednesday at 5pm. We were there at 5, and so were the ladies, having arrived independently, parked and made their way to our meeting place. This is starting out well! After a painless check in (well, painless for us… the woman in front of us was late "for the first time in her life" and was going to miss her Atlanta to Paris flight, with Tel Aviv as her final destination. I noticed her distress as she started to hyperventilate, so I assured her that there were 3 more flights to Paris, and "several more connections to Tel Aviv". I was more speaking from hope than fact, but sometimes it's more how you say it than what you say.)
Owana mentioned that she might need a wheelchair to get to the gate. We weren't sure this was a good sign since our plans for them on the trip involved a bit of walking. She decided to try it on foot and made it without any problems. She even insisted on rolling her own suitcase. By 5:40 we were at the bar nearest our gate, for our 7pm departure. Plenty of time. Thirty more questions, and we were at the gate. At departure time, while collecting our Business Class boarding cards for 4, we learned that neither of the ladies had signed their passports. (We were impressed that they actually HAD valid passports and could travel internationally on a few days notice!) The missing signatures weren't a show stopper, so we got the passports signed, boarded and sat down (Rows 3 and 4) for the evening. The ladies really enjoyed being pampered by the flight attendants. (That's Mom on the right)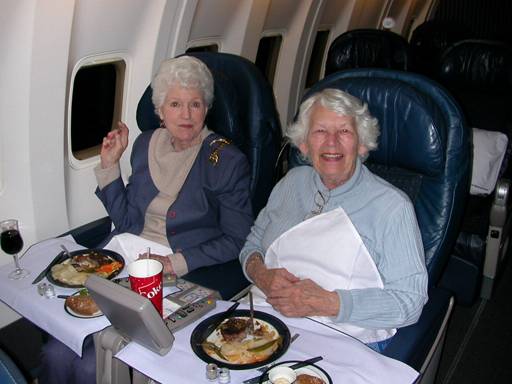 Champagne, warm nuts, duck for BJ and steak for the rest of us, and it was time for a 4 hour nap. Well, for BJ and I anyway. For Dorothy (I'm going to call her Dorothy from now on… "Mom" sounds so… familiar) and Owana (and I'm going to call her Owana from now on) it was the start of a very long night. Neither of them was able to sleep. I wasn't born with the ability to sleep on an overnight flight; it took practice… and lots of red wine.
Thursday morning we arrived in Shannon, cleared customs ("Will you stamp the ladies' passports, please?") and stepped out into the Arrivals Hall. After changing clothes and "buying" some more Euros at the ATM, we headed down to Alamo for our rental car… getting there immediately AFTER a party of 10 who were picking up three rental cars. Oh well. We can wait. We're in no hurry. We've got 4 days. We eventually picked up our Opel Astra and headed for Limerick, about 12 miles away. Our plan was to try to find the Cruises Hotel that BJ and I had stayed at several years earlier. As we started the drive, Dorothy warned us that she would be playing 20 questions. We laughingly told her that she had gone over her quota for the trip before we ever left Atlanta. Along the way, both Dorothy and Owana commented on how beautiful and "wide open" the countryside was. Now this is a relatively "suburban" area of western Ireland; the 12 miles between Shannon airport and Limerick, but the ladies enjoyed the view. They got a kick out of the Dental Repair Center where you could get false teeth repaired while you wait.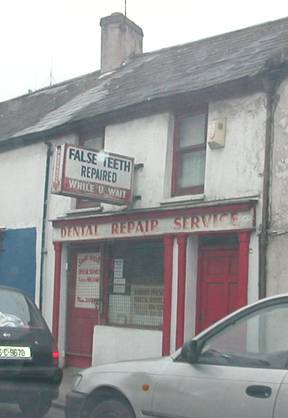 Dorothy indulged herself in several more questions as we drove. We answered the ones we could and made up answers for the ones we didn't know. We arrived in Limerick around 10:00 on Thursday morning, with more traffic than I would have preferred. We circled the heart of town looking for familiar sites, or Denmark Street, where we knew there were hotels. We spotted the Tourist Information building, and realized where we were with respect to where we wanted to be and started looking for a parking space.
Unable to locate a convenient spot on the street we pulled into a multi-story public parking lot, left the tired ladies (remember, no sleep on the plane) in the car, found our hotel (now called the Old Quarter Inn and arranged for two rooms for two nights. The receptionist warned us that the rooms were "over the pub and may get a little loud on weekend nights", but we were tired too and knew none of us would have a problem sleeping tonight. We explained that the ladies we were traveling with might have trouble with steps so they put us on the first floor. The first floor in Europe is what we in the United States would call the second floor. It was up one flight of steps and there was no elevator. The hotel said we could check in around , so we went back to the car, retrieved Dorothy and Owana, and did a little shopping in the Quay Mall to kill a little time.
Around , we headed to the hotel to check into our rooms. The ladies grimaced at the flight of steps, but trooped up to their room without complaint. We left them to nap a bit and struck out to move the car somewhere cheaper (than €1.50/hour) and have a beer. Side note: parking in Limerick is a bit of a problem. Aside from the parking garages, there are 1 hour zones, two hour zones and 4 hour zones. You buy parking permits at any newsagent and display the permit on your dashboard. Parking in a Zone without paying subjects you to being booted and towed. And parking in any of these zones, or in the public lots, costs up to €36 (over $47) per day! That's more than we were paying for the car! BJ and I drove "outward" a bit and found an unregulated parking space in a residential neighborhood about a quarter mile from the hotel, and parked our car.
Then we headed back to town center for our first beer in Ireland, a Stella Artois at The Chaplin Bar, followed by a Heineken at another place; Harp is my favorite, it's Irish, but surprisingly hard to find in Ireland. Around 5pm, we hooked up with the ladies again. They had napped, then awoke to find, horror of horrors, no washcloth in the room or even available at the hotel!! So they headed out on their own and shopped for washcloths. BJ and I had scouted out a couple of nearby restaurants, so that we'd have a choice to offer the tired travelers. For the first night, we agreed on an early dinner at The Green Onion where we enjoyed chicken caesar salads, penne pasta with chorizo in pink sauce and tagliatelle with sun dried tomatoes and pecans. Owana had a variety of nicknames for me on the trip, including "Daddy". She told the waitress that her daddy would be picking up the check. She referred to BJ mostly as "The Maid".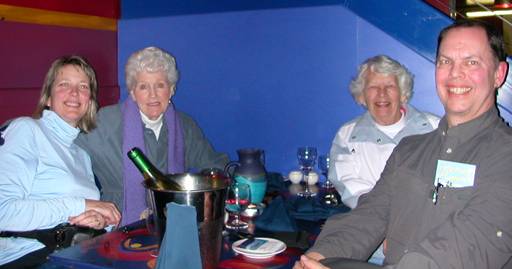 BJ convinced Owana and Dorothy that they should at least try a glass of Guinness, so they went into the bar next to our hotel, while I ran upstairs to grab a KinderEgg that BJ had purchased earlier. Seating the ladies next to the door, BJ went to the bar to order up the nightcaps and noticed only one other patron, who moved over to sit with the ladies.
While drawing up the Guinesses, the bartender explained to BJ that the fellow, Mark, had lost his girlfriend to suicide back in November, and that he had been in "here every night since then". When BJ arrived at the table, she found Mark in discussion with the ladies; his slurred speech peppered with that favorite Irish non-expletive that we refer to as "the F-word". Dorothy and Owana offered him some advice (including some pointers on cleaning up his language).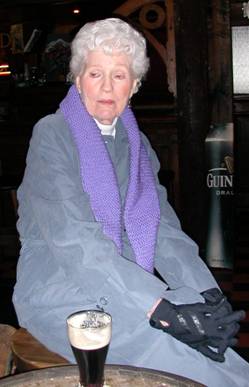 The ladies made several polite attempts to get him to leave, including Owana saying that her husband was on his way to the pub. After several minutes of listening to his tales, BJ explained that perhaps Mark should move on, since the ladies didn't really like his use of "that word". Mark gallantly shook hands with the ladies and then feigned a handshake for BJ, yanking his hand back as she reached for it. Then he made his way to the door and fumbled with the handle which he seemed to be incapable of opening. He backed up a couple of feet and threw himself out the door of the pub, falling to the ground and rolling away, just as I was walking up to the door. I assumed that a bouncer had thrown him out of the door, so I was surprised to see only BJ and the two ladies seated near the door. After beers, it was time for bed. We were all tired so we knew that we'd sleep through the noise from the pub below.
Friday morning, at breakfast, BJ and I commented on how we had both heard the music start around 10pm, but that we both were able to get right back to sleep. Apparently not our lady friends, however. Dorothy and Owana both complained about how the music lasted until after 1am. That's two days now without much sleep for them. We all enjoyed our Full Irish breakfasts and decided that today we would split up.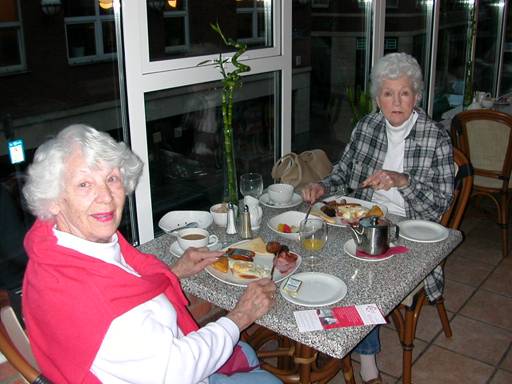 BJ and I were going to take a walk along the River Shannon, to get our exercise and let the ladies shop, check on taking an organized tour the next day, and spend some time in the casino we had seen. (Owana loves the slots!). We agreed to hook up at the hotel around 5pm, and BJ and I headed out. There is a waymarked trail, called the Loch Derg Way, that leads to the largest inland lake in Ireland. The trail starts out just beyond the Tourist Information Center.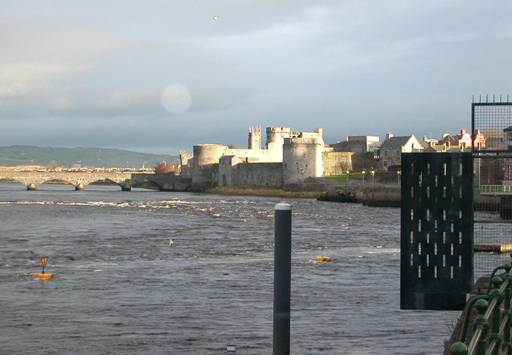 We started out walking the trail, planning to walk a couple of hours, then head back. We passed the ruins of several castles.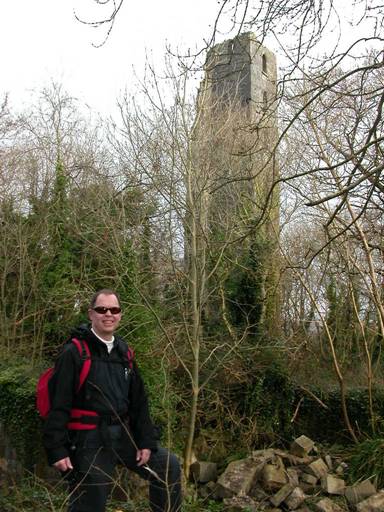 At one point, we took a wrong turn, off the Loch Derg way, but continuing on another trail.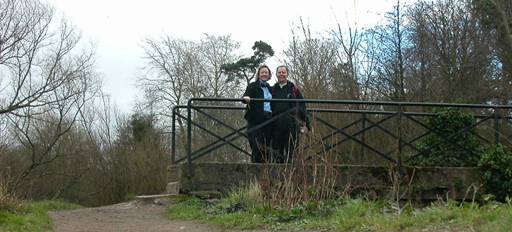 The scenery along the river was breathtaking.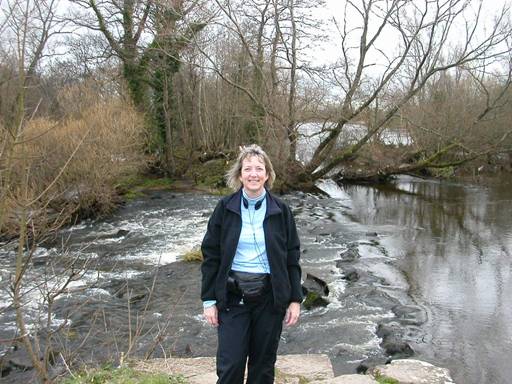 The GPS wasn't able to see enough satellites to acquire a lock on our position, so we weren't sure if we were on the right trail or not, but when we went through a livestock gate and into a pasture, we started to think we might be lost. Right in the middle of the pasture though, there was another castle so we decided to keep going.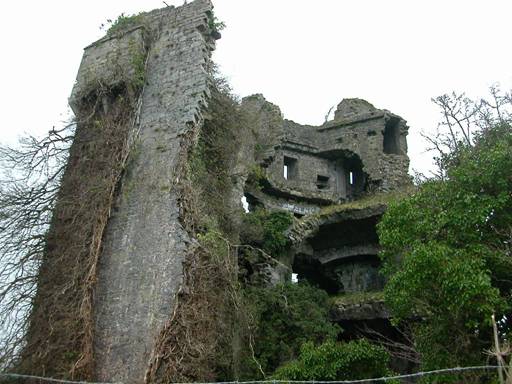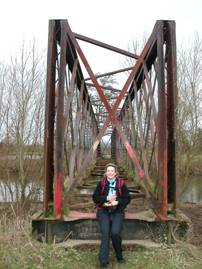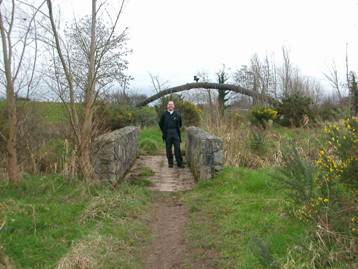 Almost like we planned it, around , we emerged from the pasture trail into the lovely village of Annacotty.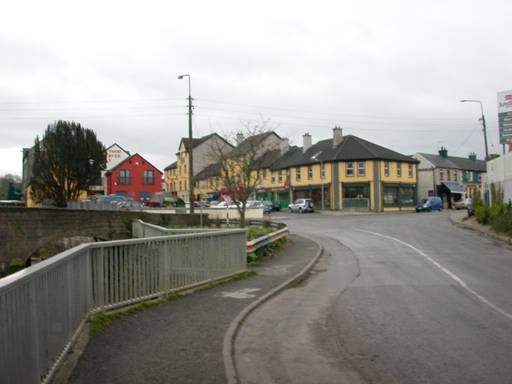 After a beer, BJ and I started back for Limerick. The GPS finally acquired and we figured out where we had gone wrong, but no matter. The views couldn't have been lovelier on the other trail.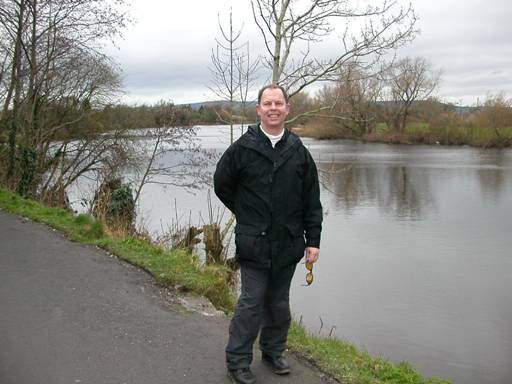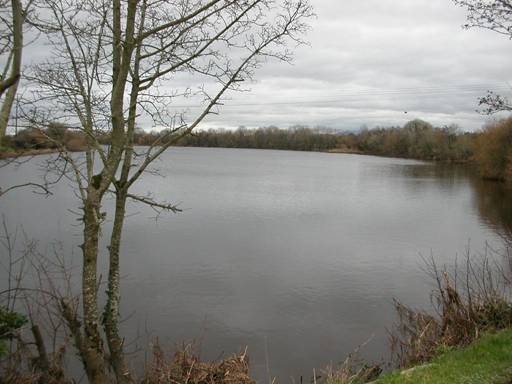 We got back to town around 4pm, after 11 ½ miles for the day, checked on our car to make sure it was okay, then enjoyed another beer at Smith's before meeting up with the ladies. As we were enjoying our last few quiet minutes alone together, it started to rain in earnest. All day, it had been gray and overcast but the rain had stayed away during our walk. At the hotel, we hooked back up with Dorothy and Owana and decided we would eat at the Chinese restaurant next door to our hotel, since it was still raining. Dorothy was a bit reluctant, not being much of a fan of Chinese food, but the weather dictated that we stay close by. Dinner was wonderful! The Z-wee-ton won Dorothy over with its excellent food, fast service and reasonable prices.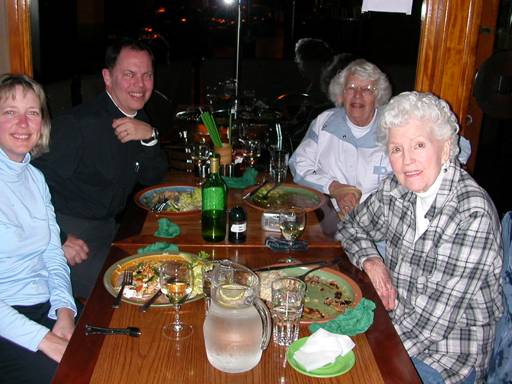 The ladies told us about their wonderful day traipsing around town, but that there would be no organized tours until April. Off to bed after dinner and wine, it was another loud night that had the ladies complaining about the noise downstairs; that's three nights without good sleep.
Saturday morning, during our full Irish breakfast, BJ and I decided we'd take Dorothy and Owana for a tour ourselves. We'd head north to Ennis, then west to the Cliffs of Moher, and swing by Doolin, the "music center of Ireland". While we enjoyed our breakfast on the porch at the Old Quarter, the sun came out for the first time in two days. BJ and I went to find the car, while the ladies finished packing. Then we loaded up and headed out for the 25 mile drive to Ennis. We parked on the street in Ennis so we could do a little shopping.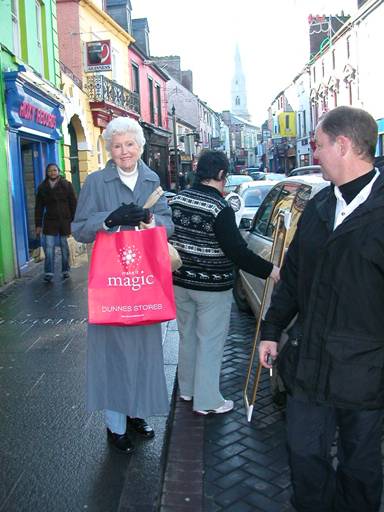 Then we decided to continue our drive (we had thought about getting a room here for 2 nights, but the day was so pretty and sunny, we thought we should take advantage of it while we had it and drive on out to the coast.) We left Ennis, backtracking on the road the BJ and I had walked/hitchhiked on last time we were here. This led us though Lisconnor and Lahinch and to the Cliffs of Moher. It was very rewarding to hear Dorothy and Owana ooohing and aaahing over the scenery as we drove (interspersed of course, with some of Dorothy's 20 questions). In more than a half dozen trips to Ireland, this is only the second time that I've been there on a clear day.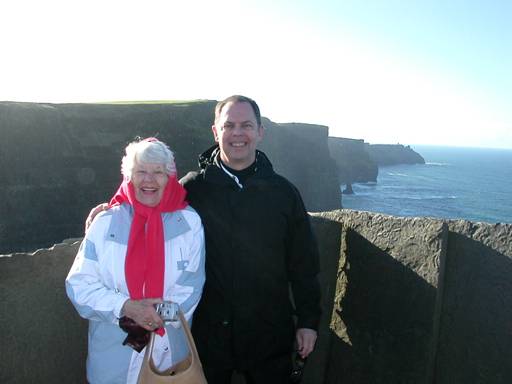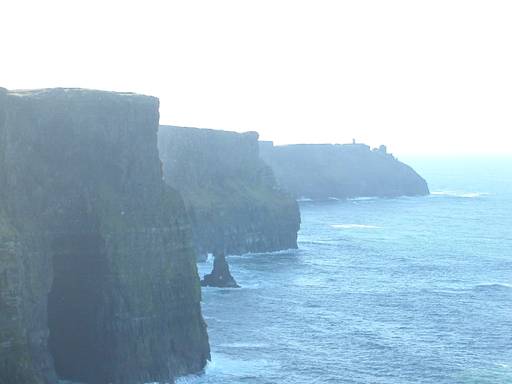 The ladies wanted to walk to the top (which certainly surprised me… it's a tough walk) so we headed up.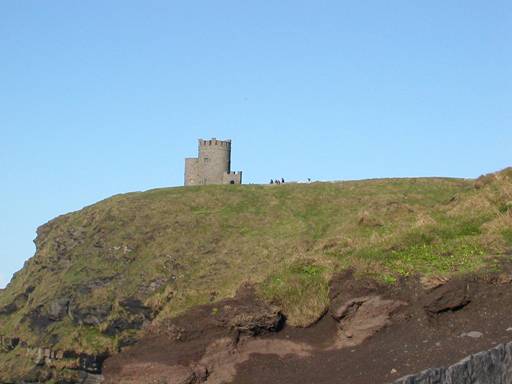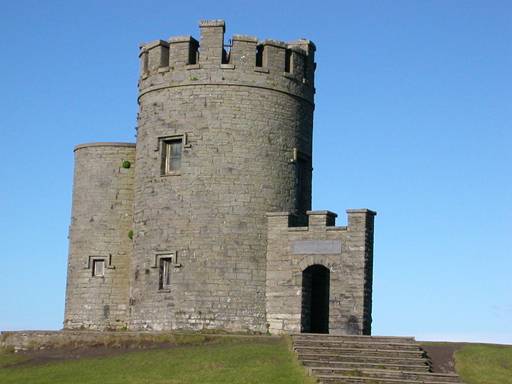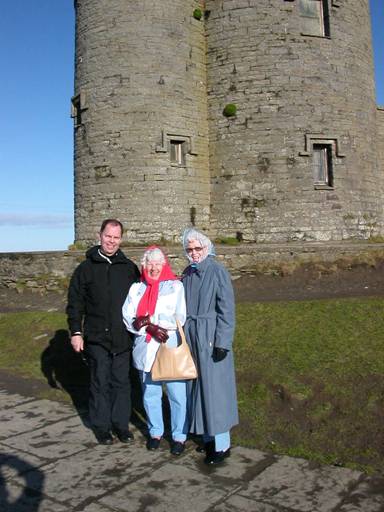 At the top, we were able to see all three Aran Islands to the west, and could even make out the power generating windmills on Inishmaan.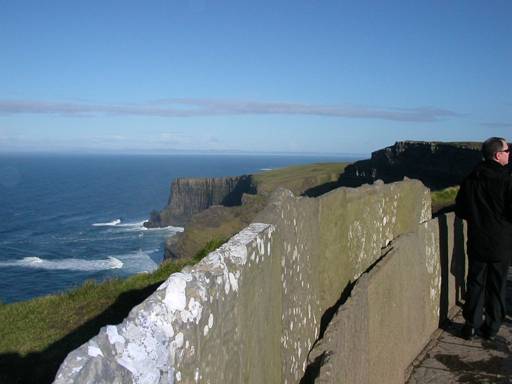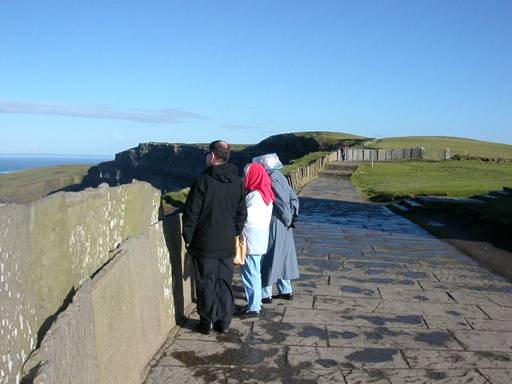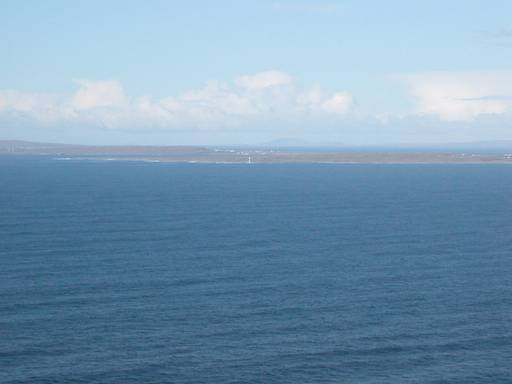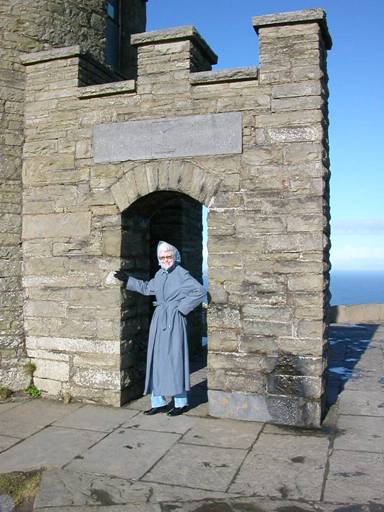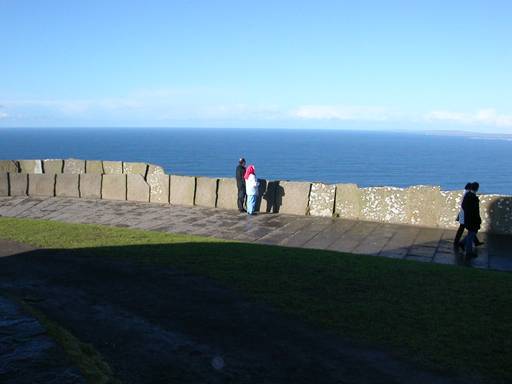 After enjoying the view, we returned to the car and headed over to Doolin, where we would enjoy lunch (soup and toasts, with a pint) and later spend the night. We checked in at the lovely DoonMacFeelim House B&B, dropped our bags then headed back out for a drive along the rocky west coast (BJ, Page and I had biked this drive several years ago, so we knew it held lovely views).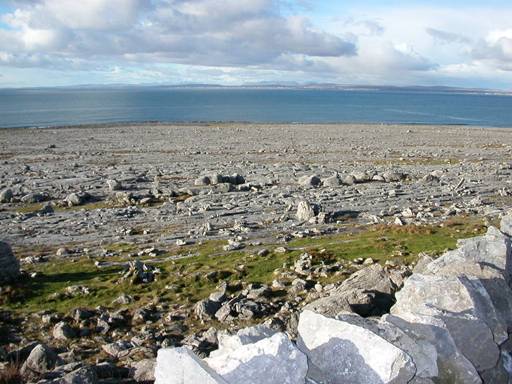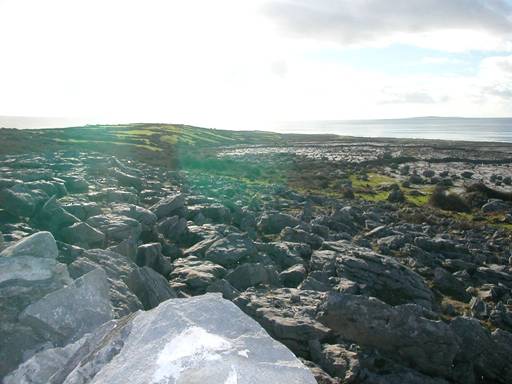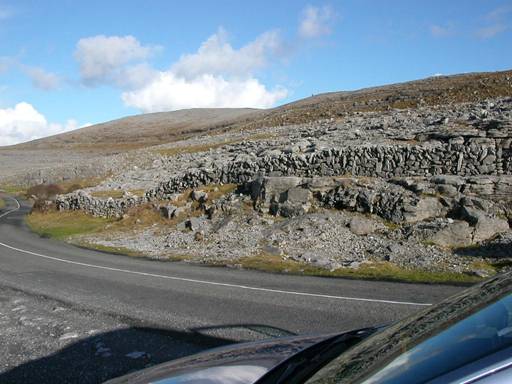 We stopped for an afternoon beer in Ballyvaughn. We enjoyed the warm fire as a brief rain peppered down outside.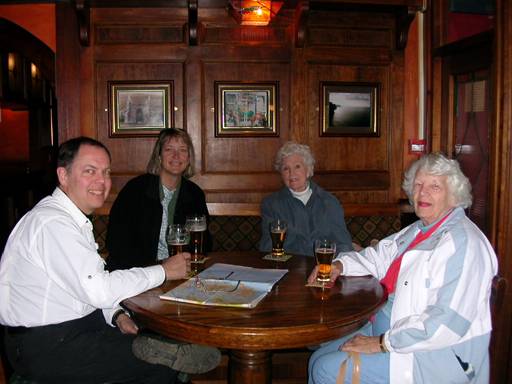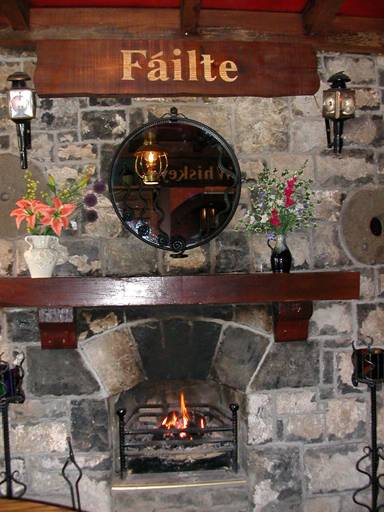 It soon stopped raining and we completed our round trip back to Doolin. In Doolin, we headed to McDermott's for dinner and a pint, only to find that they "won't be serving food for a few more weeks" (meaning April… the tourist season). So we downed a pint and drove down a bit and across the street to McGann's. There we enjoyed soup, fish and chips and baked cod. Then it was back to the DoonMacFeelim House for a final glass of wine… and a kinderegg. This time without any drama; and without any late night pub sounds below. Finally, the ladies sleep.
Sunday morning, at breakfast, we decided that we'd spend the day in the car, touring the countryside, trending back towards Ennis. We knew Ennis would put us in range of Shannon Airport for Monday's flight home. We passed one of the more intact castles along the way. Owana wanted to stop to see if they would serve us tea.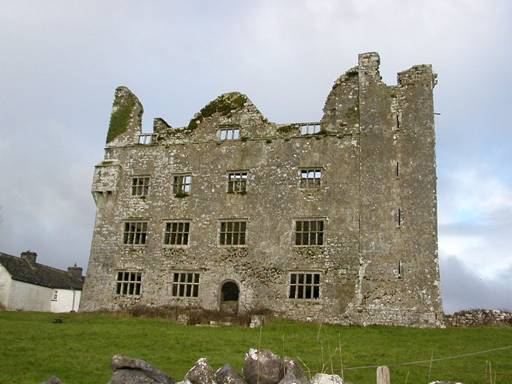 We started out toward an attraction that we had passed before, somewhere, called Aillwee Cave http://www.aillweecave.ie/ . The drive took us along beautiful streams, fields, rock walls and valleys. We passed sheep, horses and cows.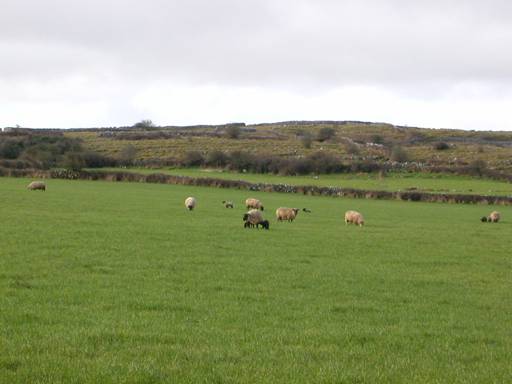 After a bit of winding around, we located the Aillwee Cave parking lot and stopped in. They had a cute little gift shop where we made a few purchases.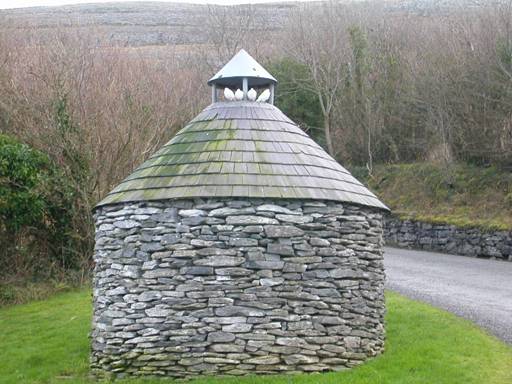 After stretching our legs, everyone decided that we weren't really interested in exploring geology of the Burren, so we packed back into the car and headed to Kinvara for lunch. After lunch, we decided to track down another site that we had seen referenced by road signs, the Burren Perfumery http://www.burrenperfumery.com/. This was another circuitous drive, but we were finally successful locating the building.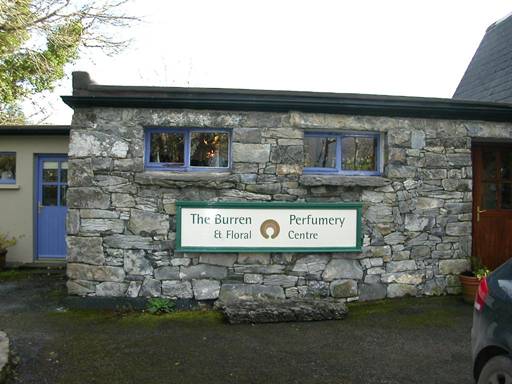 Inside we viewed a short video of the flora of the Burren and then the ladies sampled several unique perfumes. Then it was back to the car for a leisurely drive to Ennis. Back in town, we checked in at the Old Ground Hotel, a lovely full-service hotel that BJ and I had stayed at before. We split up for a while, so the ladies could rest while BJ and I explored Ennis (had a beer). At Brogan's Pub, we learned that there would be music in the pub at 7:30. This seemed relatively early, although we were later told that Sunday is the night that many folks bring their parents into town so it's not unusual. Around 6pm, we hooked back up with Dorothy and Owana at Brogan's, and enjoyed fish and chips for dinner. Around 7:30, several musicians started up playing, and by 8pm, there were 4 fiddlers, a guitarist, two flute players, and accordian player and a drummer. (actually, the drummer was a fellow named Jim that we had talked to last time we were in town. Small world.)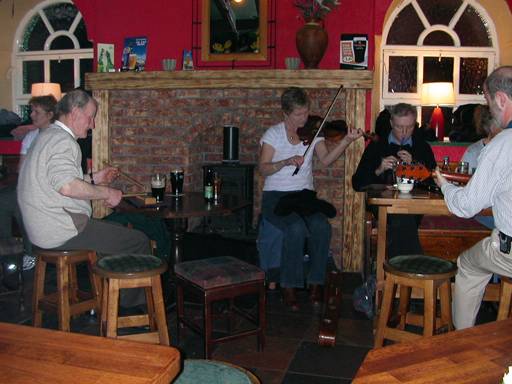 After the third tune, Dorothy leaned over and told BJ that "it all sounds the same". Not 30 seconds later, Owana leaned over and whispered to BJ that "it all sounds the same"… so it was time for bed. Being in bed before 10pm was okay, since we'd be back up at 5:30 Monday morning for our 8:30 return flight.
The hotel prepared a small continental breakfast for our early departure. We made it back to Shannon in plenty of time for our return flight on Monday morning and were thankfully boarded in Business Class for a quick trip over to Dublin, then a long flight back to Atlanta, arriving about 30 minutes early. Owana's final nickname of the trip for me was Tarzan. "Tarzan, can you please get my bag out of the overhead bin?"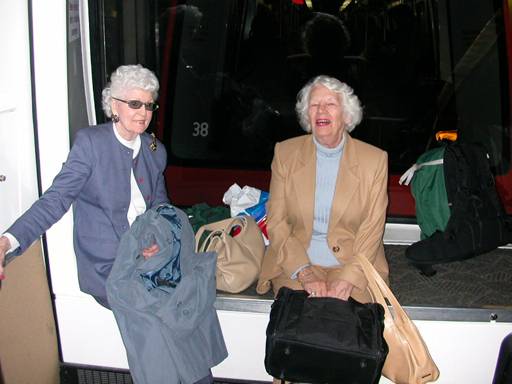 We said goodbye to our tired but happy travel companions at the Atlanta airport. All in all, a great trip!
So, if at the holidays, your mother says that all she wants for Christmas "is to spend some time with you" AND she's as much fun as Dorothy and Owana, I would have to say, make sure her passport is valid (and signed) and take her to Ireland! (I'll bet you could even talk Dorothy and Owana into going with you.)
BJ and Tony Morris
bj@bjandtony.com