Dusseldorf, Germany
San Francisco, California
November 2011
"Time Zone Tolerance Test"
BJ planned a bit too much in a short period of time! In fact, in a matter of a couple of weeks, she spent time in 6 different time zones!

One of our German friends had received something in the mail after she left so BJ and our friend Sue decided to leave Atlanta (Time Zone: GMT-5) fly to Dusseldorf (Time Zone: GMT+1) to deliver it.
Our friend arranged to have us picked up at the airport and delivered to her apartment, within walking distance of Altstadt (Old Town). We
spent the morning exploring Altstadt, taking pictures of statues and churches.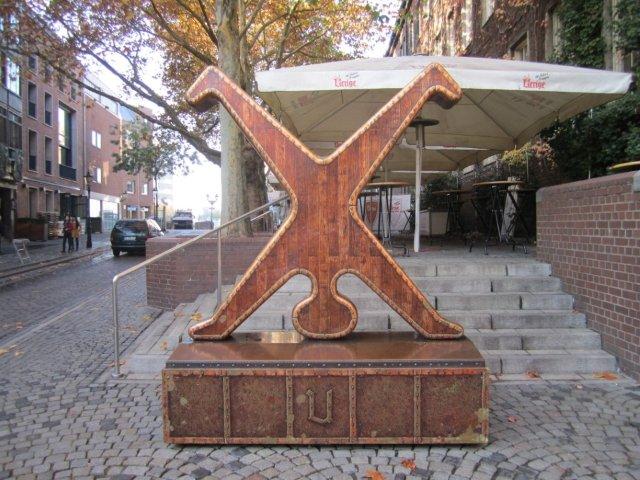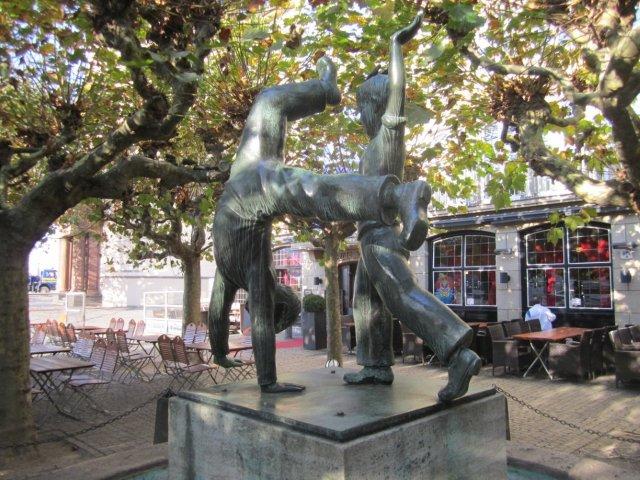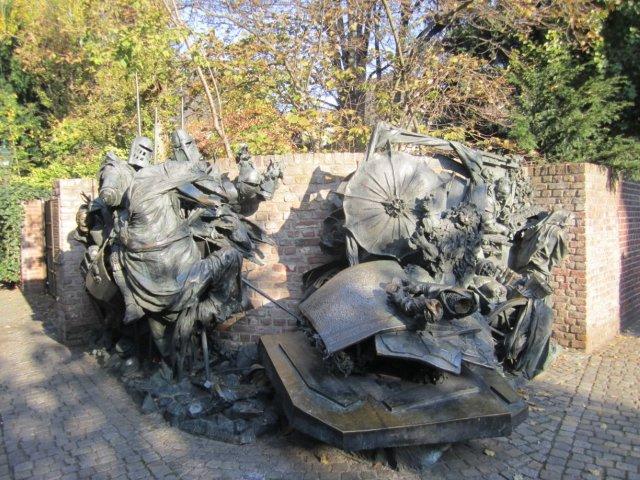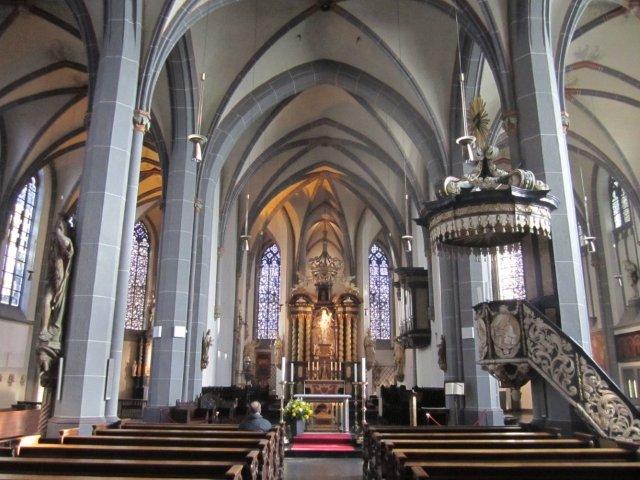 We sampled some of the local Altbier at the Brauerei zum Füchschen which was decorated for the upcoming Carnival.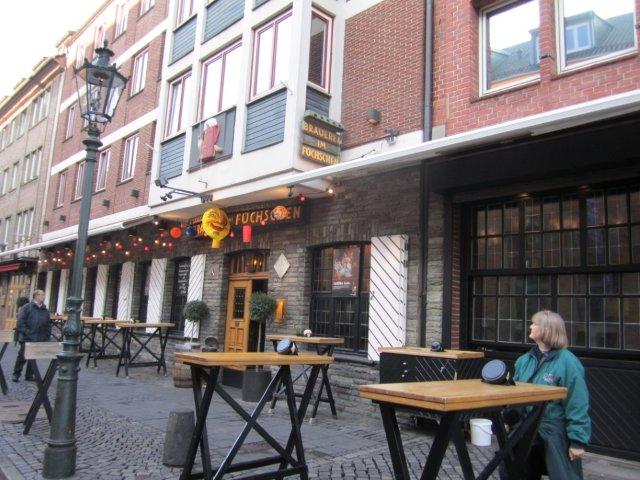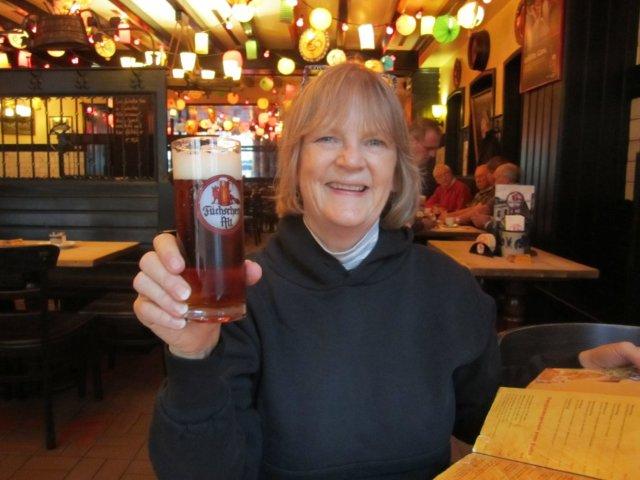 The beautiful weather warranted a sightseeing cruise along the Rhine. It was a bit chilly, but we stayed in the sun and it was quite enjoyable.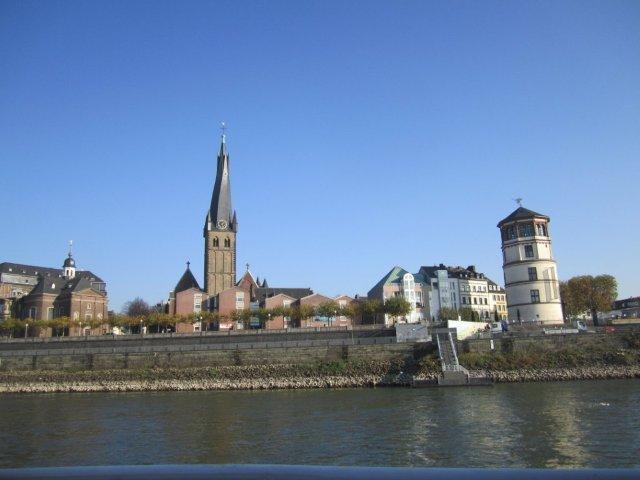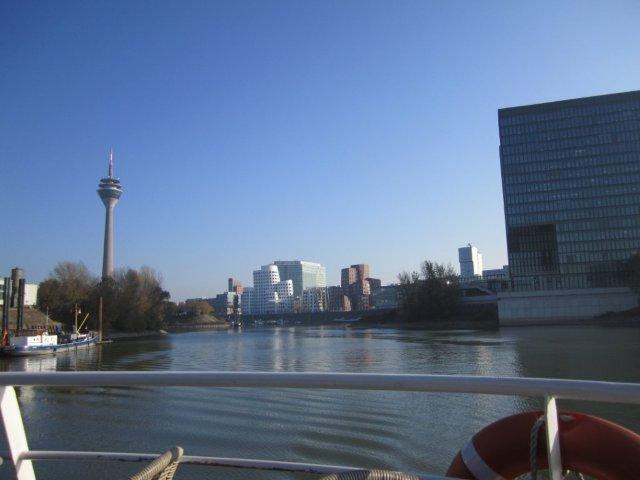 We had lunch at the Schlösser Altstadt restaurant where BJ left her camera and had to hurry back to retrieve it!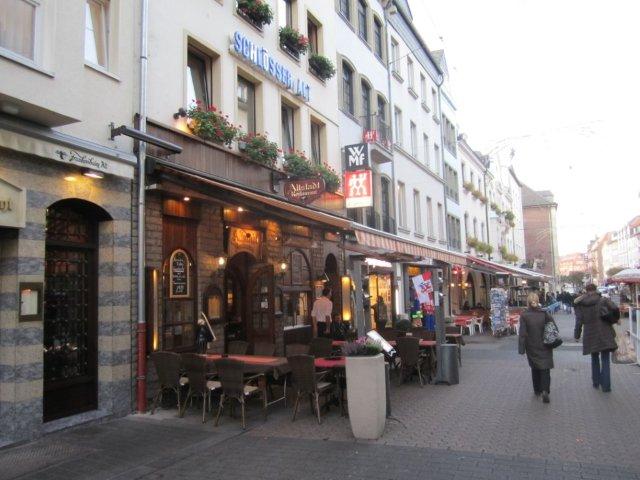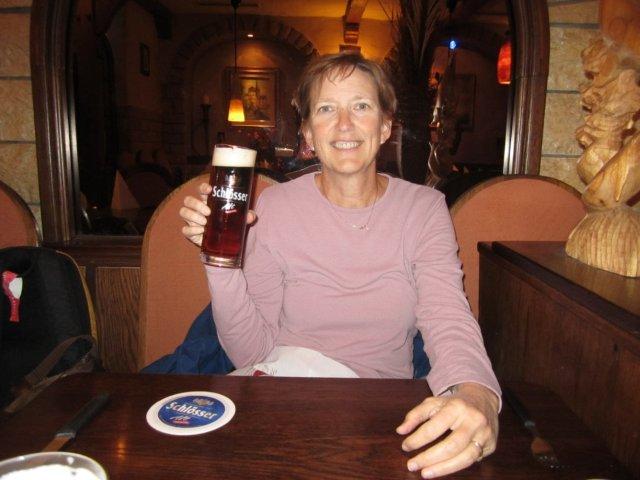 The afternoon entailed more walking around enjoying the interesting scenery.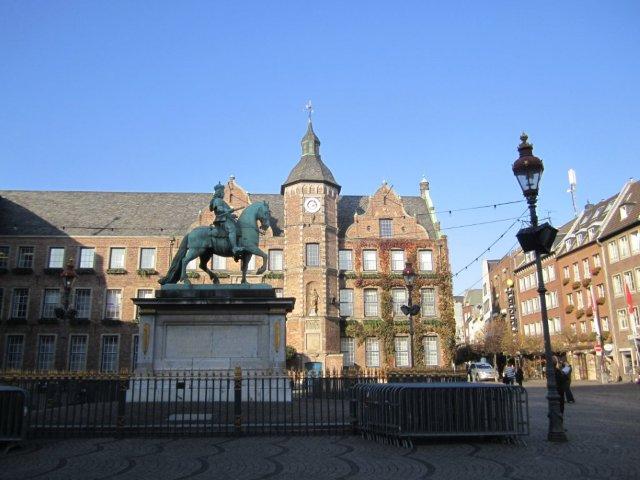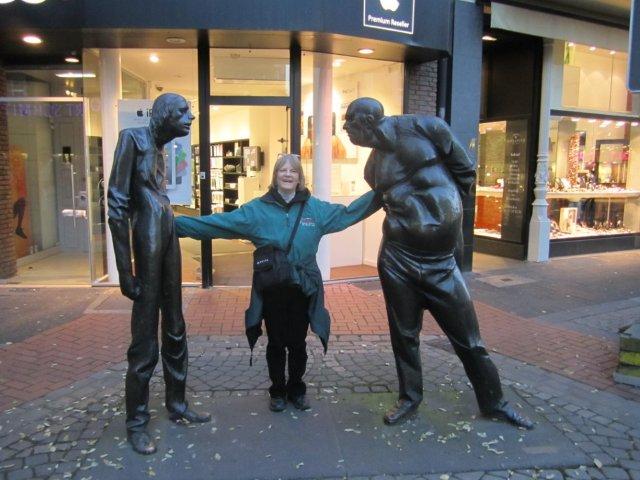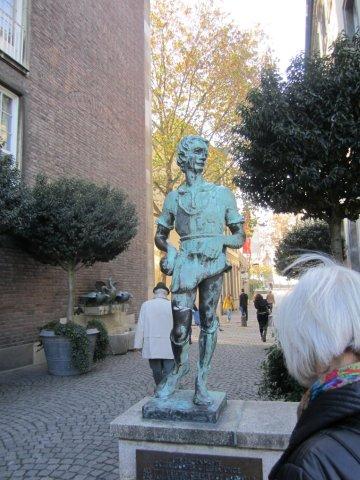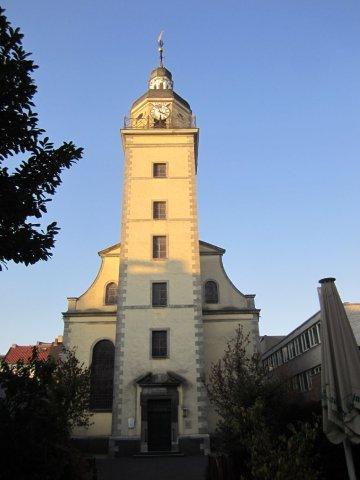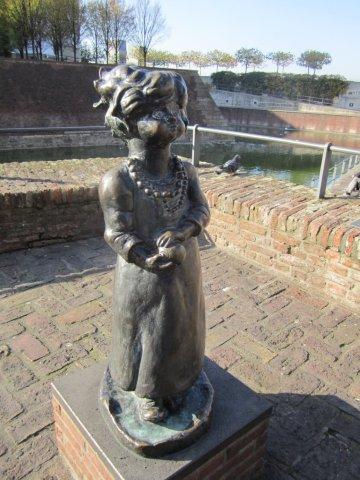 We stopped into Düsseldorfer Senfladen to see the mustard press but it was being cleaned and was not in use. We considered buying one of the 100ml jars of mustard but we weren't sure it would fit in our TSA approved 1 quart zip lock bag.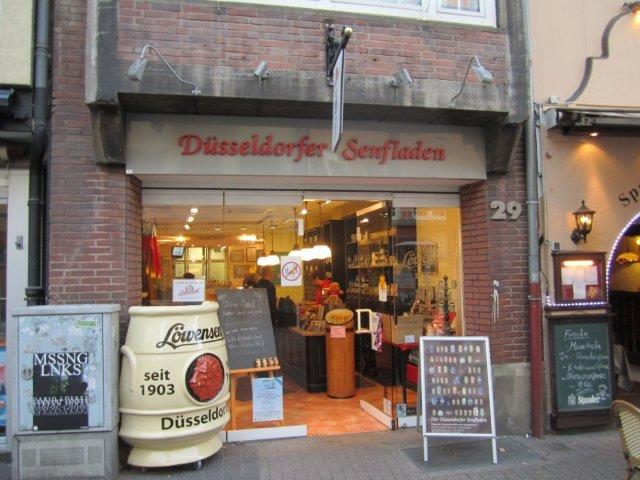 The colorful fruits, vegetables, meats and flowers at the market are a treat for the senses.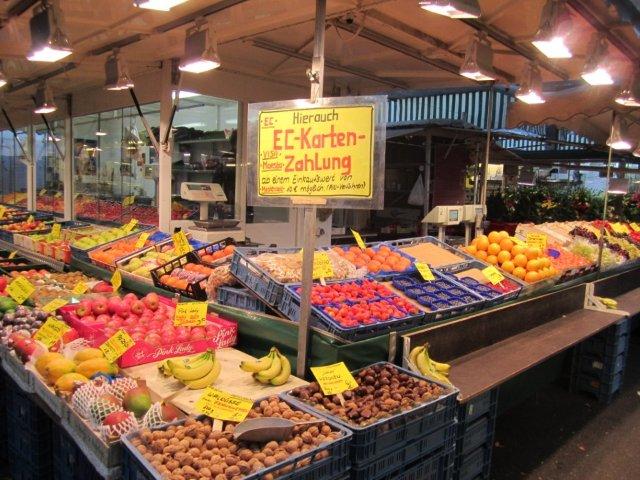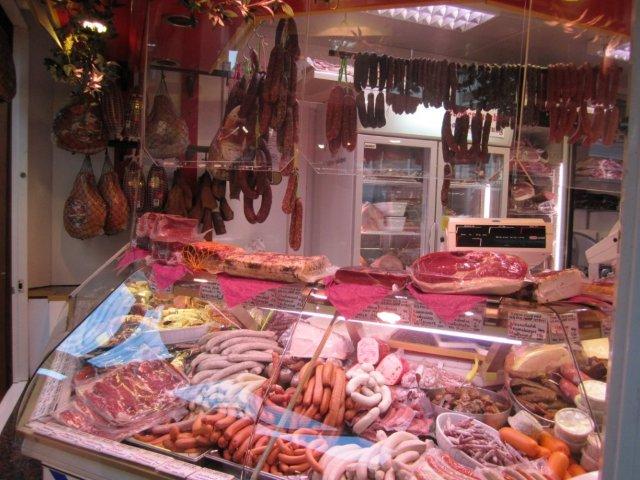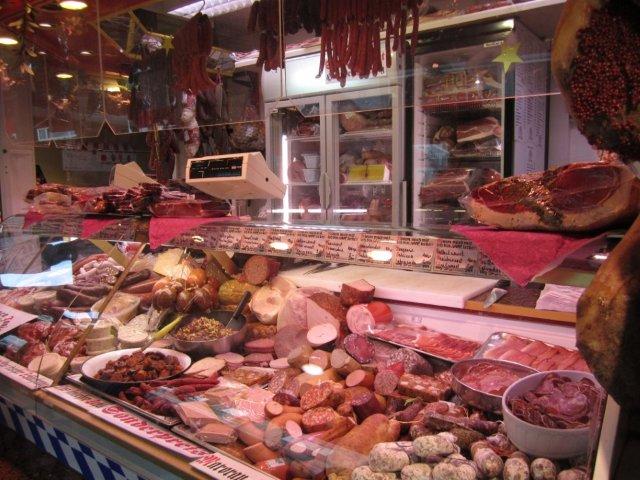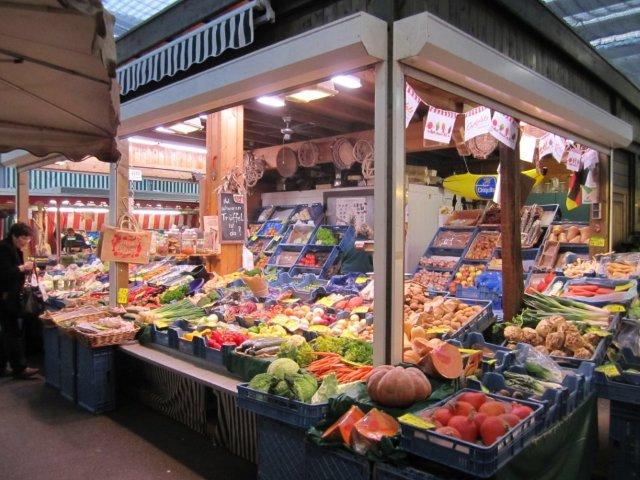 At dusk, we headed for the Rheinturm, a 789 foot high concrete telecommunications tower to get a view from the tallest structure in Dusseldorf. We had a great view of sunset over the city and then went up to the revolving restaurant for coffee.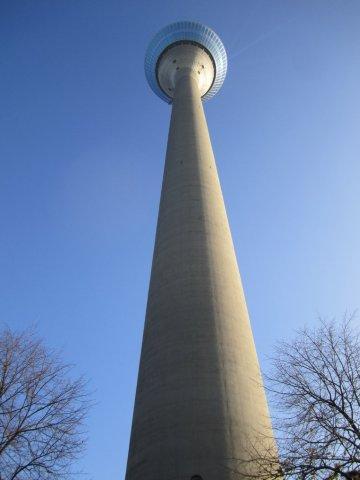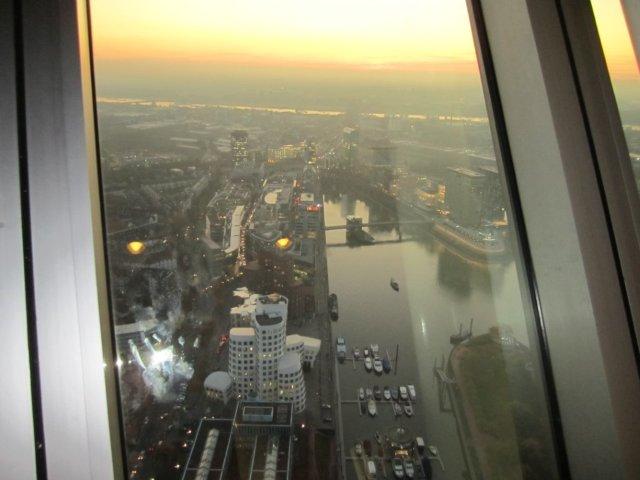 We met our friends at Schumacher Bräu Im Goldenen Kessel for dinner. We split a delicious plate of Weiner Schnitzel and had a few glasses of the Schumacher Altbier.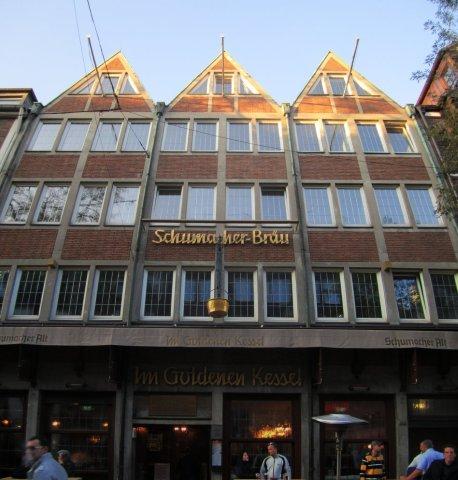 The next day, we flew back to Atlanta (Time Zone: GMT-5) to get ready for our next trip!

Two days later, BJ and Sue again boarded a plane in Atlanta (Time Zone: GMT-5). This time we were destined for San Francisco (Time Zone:GMT-8).

We would be joining our friend Kitsie who was on a work assignment in San Francisco. Upon arrival in SFO, we took the BART train ($8) to the Montgomery St. Station where Kitsie was waiting. We walked back to the eclectic Triton Hotel complete with its hip decor and door-opening dog and dropped our bags.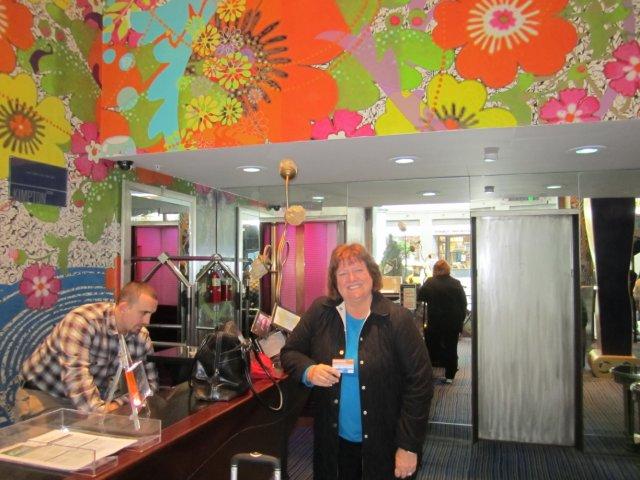 The hotel was right at the entrance to Chinatown so we decided to explore.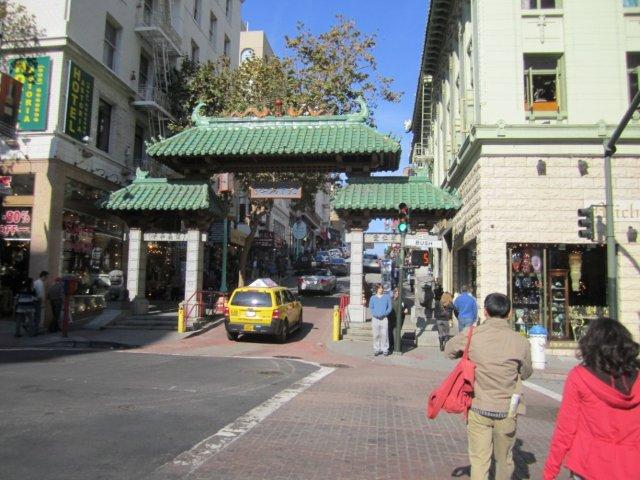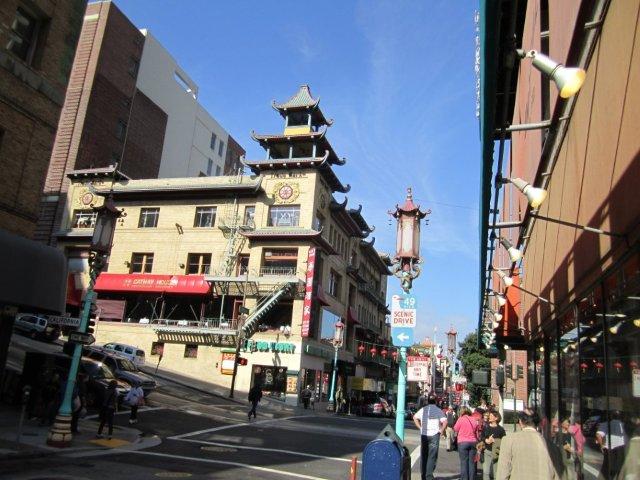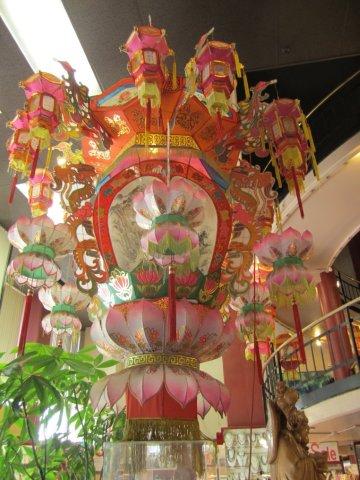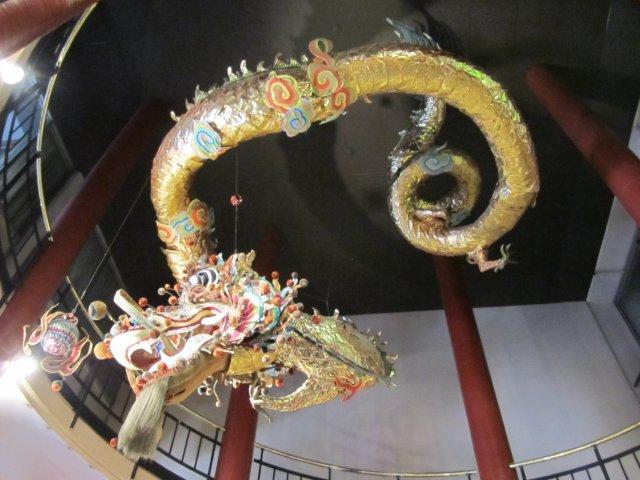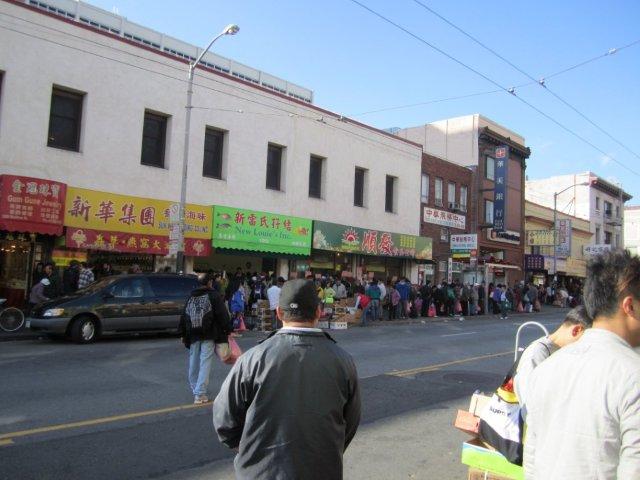 We had lunch at the Empress of China. The food was decent and the view was fabulous!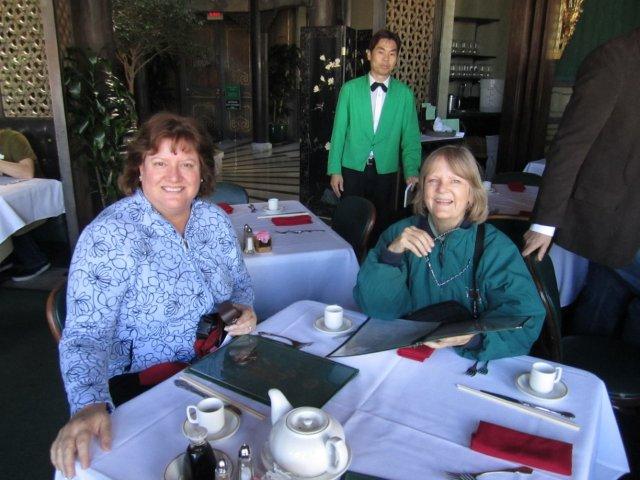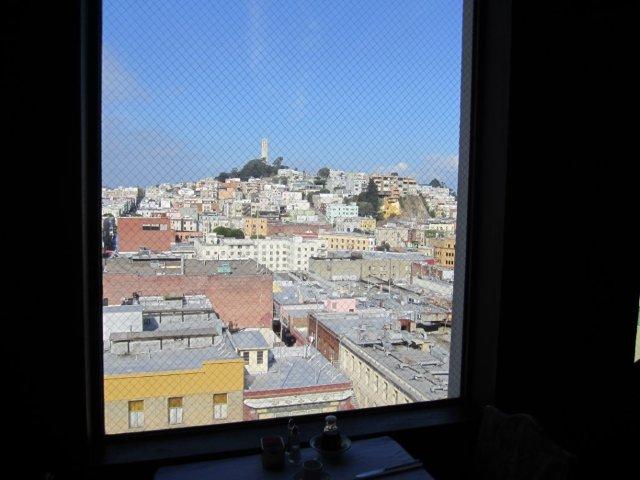 We walked from Chinatown to the wharf, stopping to take a few pictures along the way.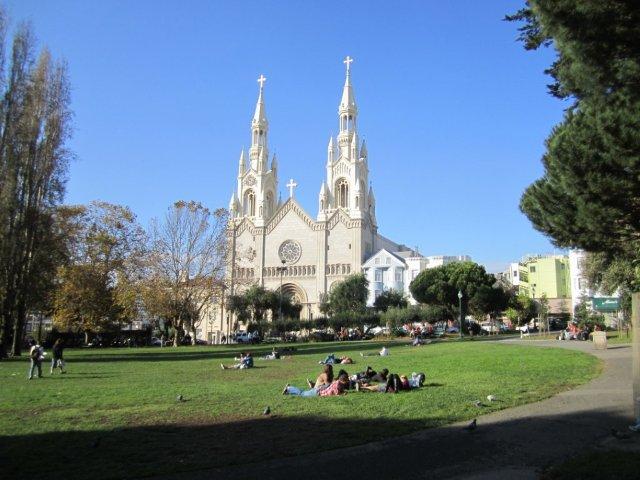 At Pier 39, they were celebrating the 21st Anniversary of the Sea Lions. The sea lions started hanging out at Pier 39 in January 1990 shortly after the Loma Prieta earthquake. At first, there were only about 10-50 sea lions, but due to a plentiful herring supply, available dock space and a protective environment, the population grew to more than 300 within a couple of months. In November of 2009, a record number of 1,706 sea lions were spotted at PIER 39!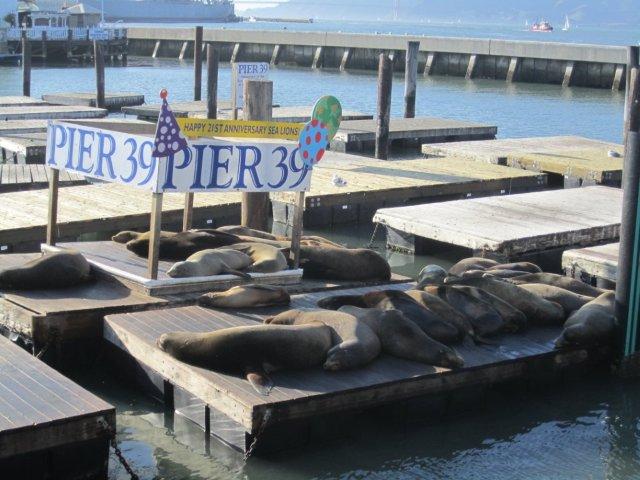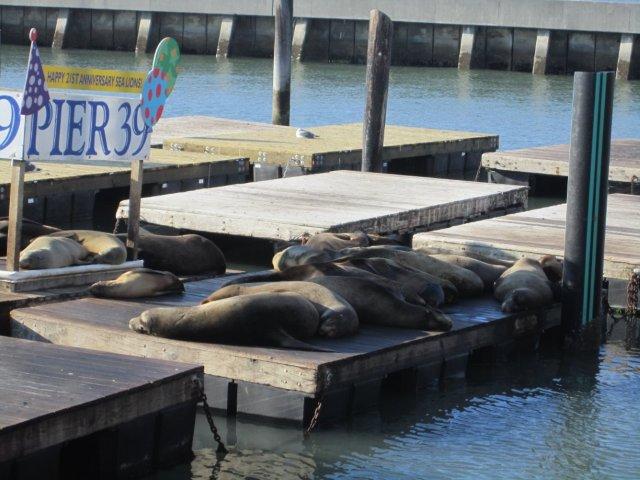 We gazed across at Alcatraz and watched a Fire Department boat cruise by.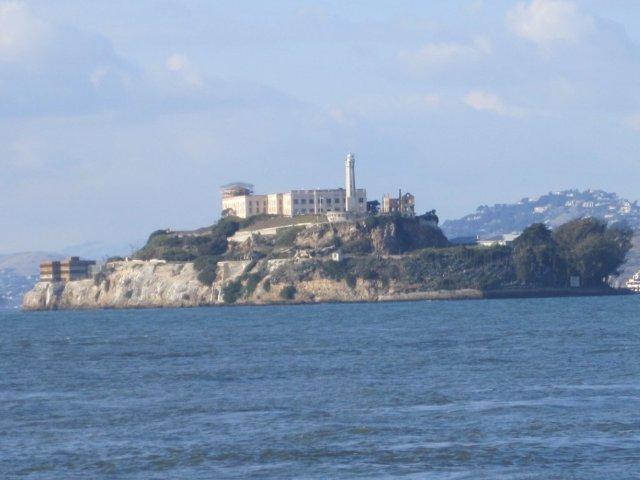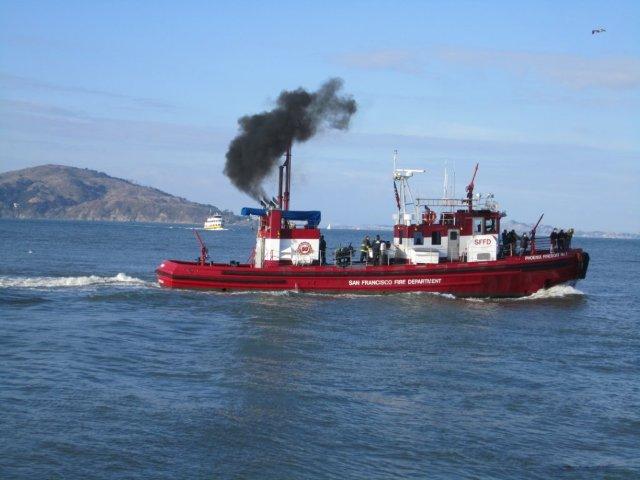 We watched the crowds clamoring for space at the Crab Stands on Fisherman's Wharf.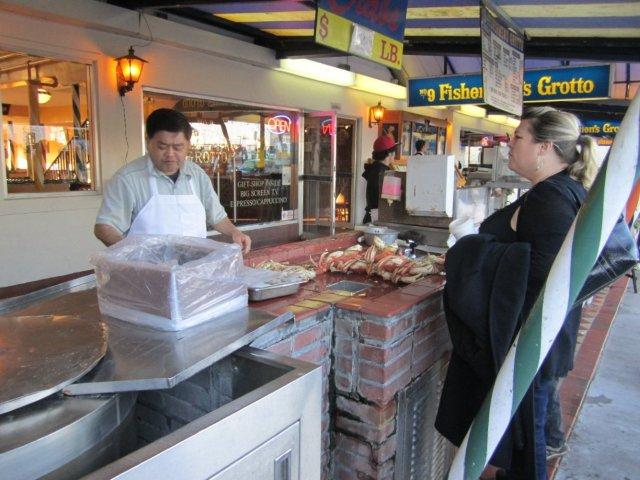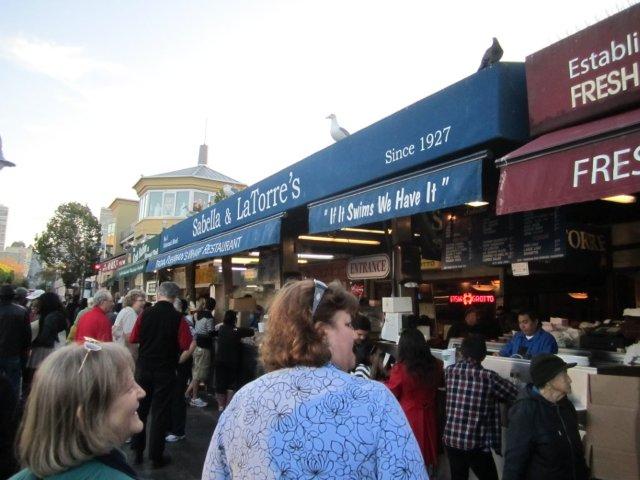 As we were walking over to catch the trolley back to our hotel, we encountered a march by the OccupySF group. We weren't sure what they were protesting, but one guy seemed to be protesting the wearing of clothing.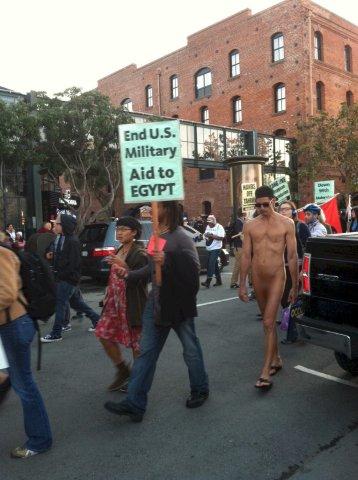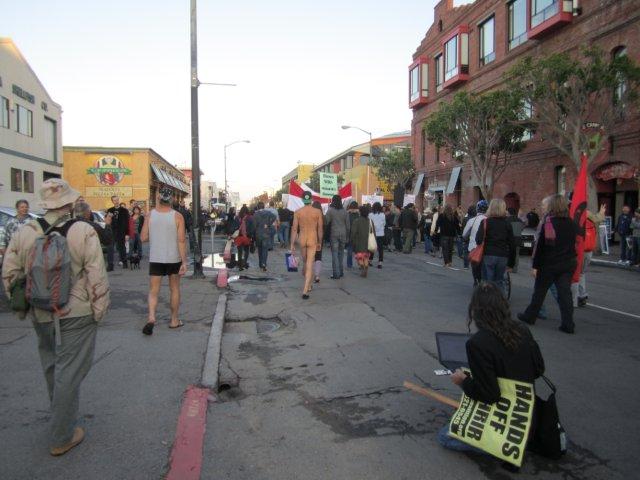 When we got to the trolley, we found a line of folks waiting to board. We did a quick count and decided that it would be at least 45 minutes before we would be able to get on a trolley. That would make us miss the complimentary happy hour at the hotel so we decided to try to catch a cab.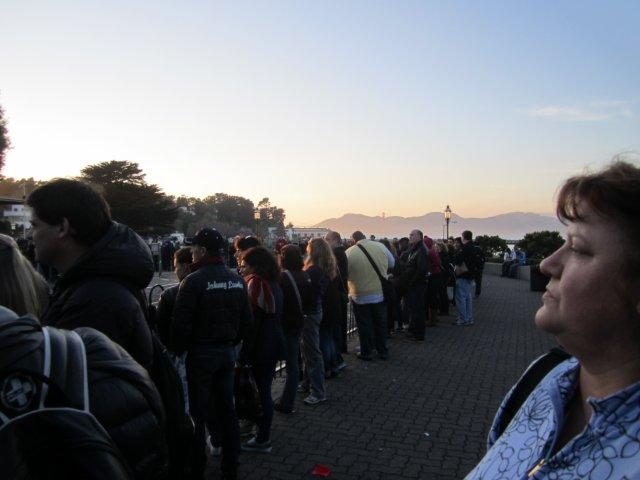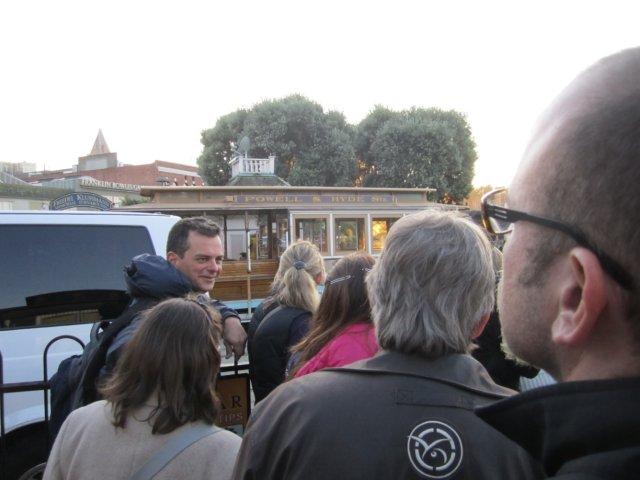 We stopped at the Holiday Inn to see if they would call us a cab. They said it would take about 45 minutes. About that time, Kitsie noticed a bus pulling up across the street. We jumped on it paid $2 each and it took us to within a few blocks of our hotel.

Dinner was at The Stinking Rose, a restaurant famous for garlic! We shared an appetizer and a couple of entrees and left with no fear of vampires.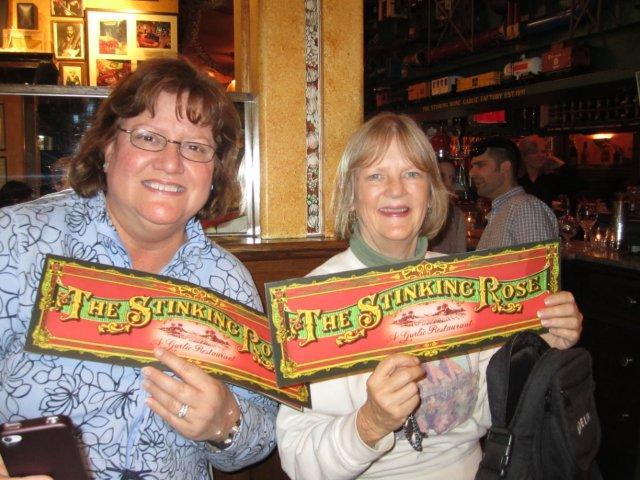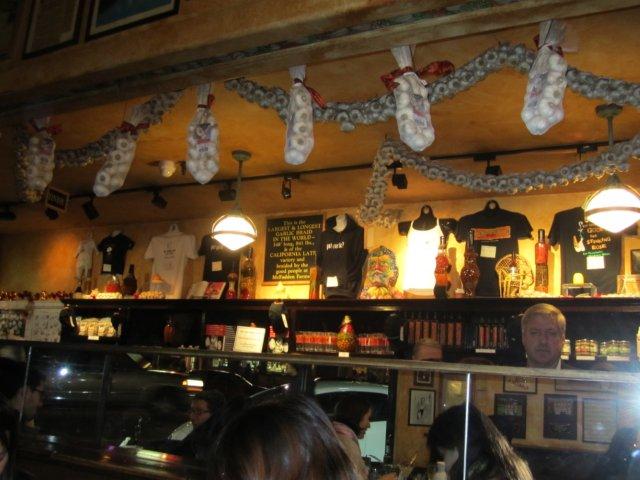 The following day, Sunday, we moved to the Westin. We admired the view from the hotel's top floor restaurant.

We had a little time before we were to meet Sue's cousin for brunch so explored the ice skating rink near the hotel.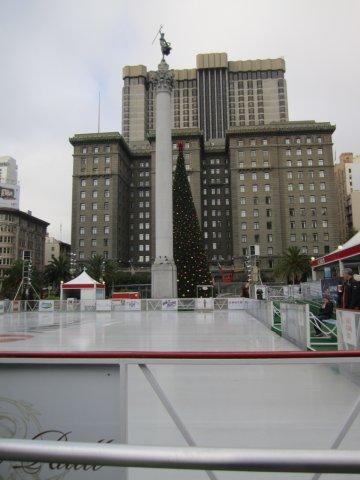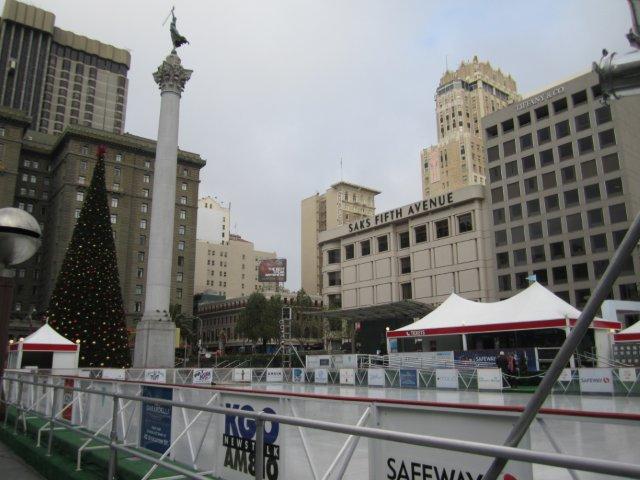 Then we walked to the Civic Center BART station. We were still a little early so we walked through the fresh market and to the beautiful City Hall building.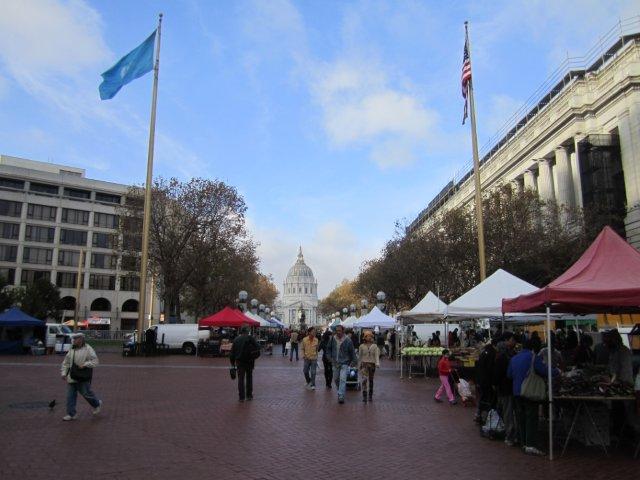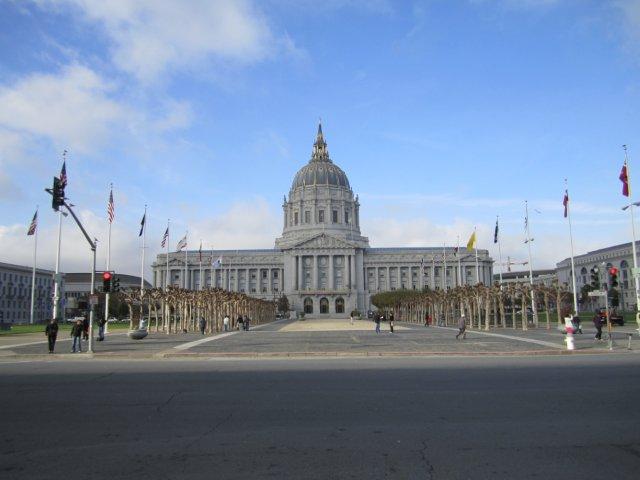 Sue's cousin John and his partner Jeff picked us up at the Powell St. station and took us to the cute little Toast restaurant in Noe Valley.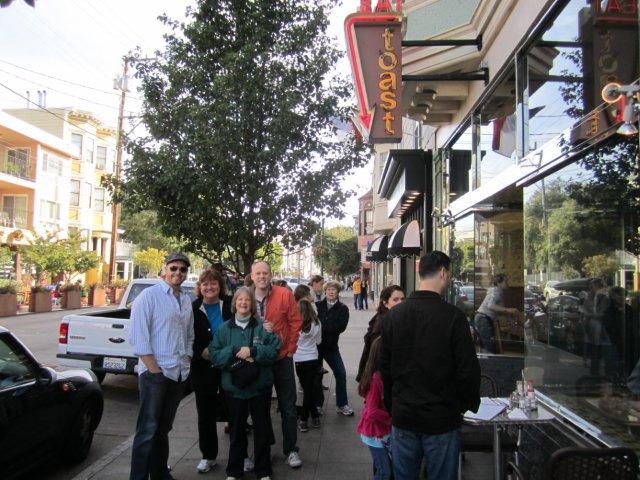 After brunch, we went back to John and Jeff's house. They have an amazing property, much larger on the inside than it appears from the outside. There's a wonderful garden out back and spectacular views of the city.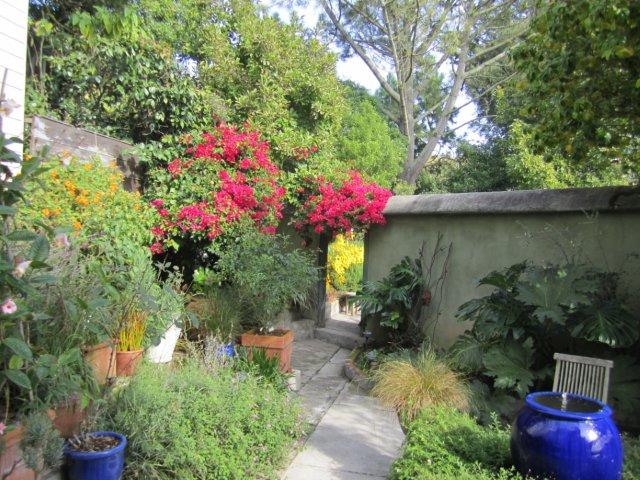 The guys took us on a great driving tour, showing us the highlights of the city in a short amount of time.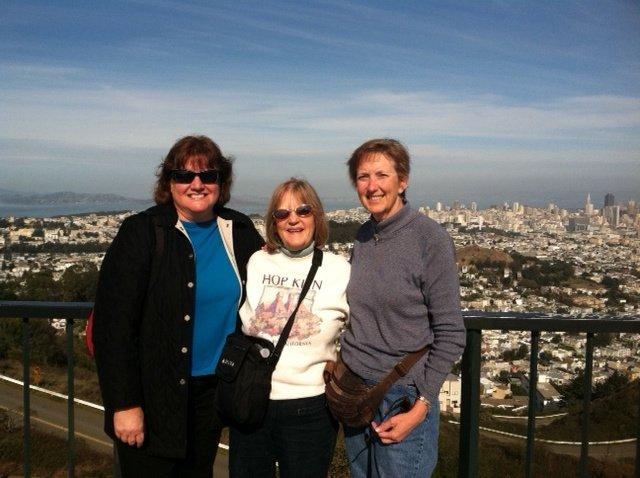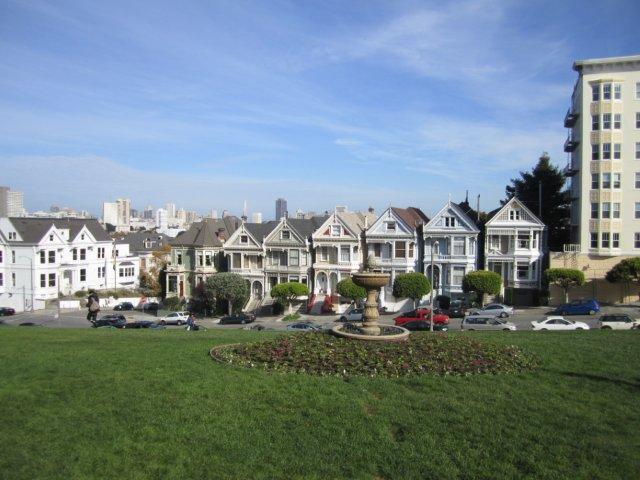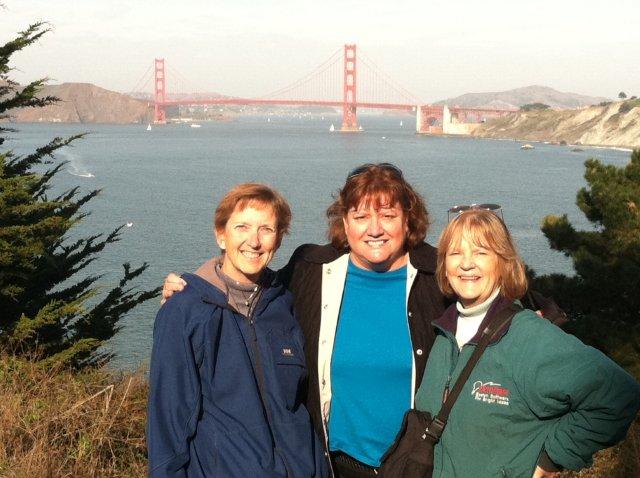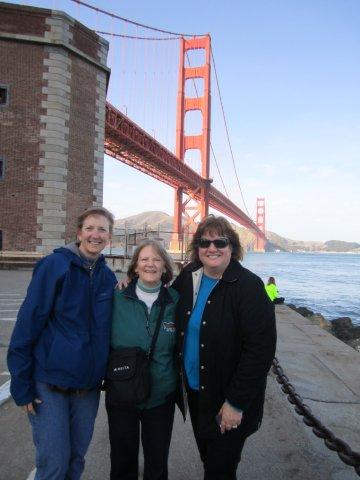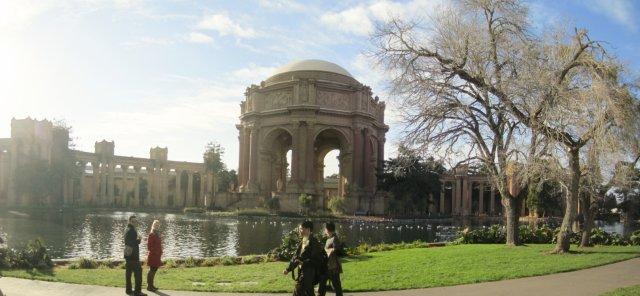 They dropped us off at the airport where we hooked up with our friends Mike and Wendy, recent transplants from Atlanta. Mike and Wendy picked us up in their big black pickup truck and whisked us off to Halfmoon Bay and the Moss Beach Distillery with its great patio for watching the sunset.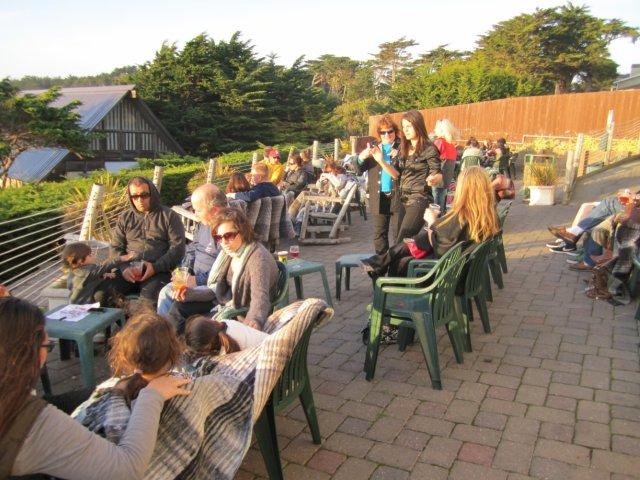 We got there in time to grab a blanket and huddle around the fire on the patio to watch the sun set over the ocean. It was a picture perfect evening.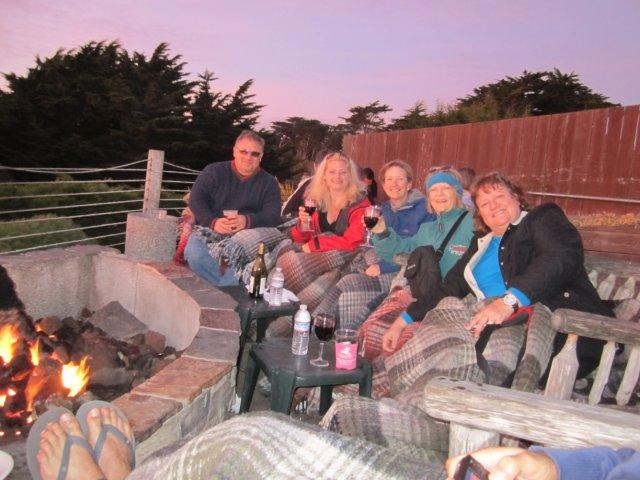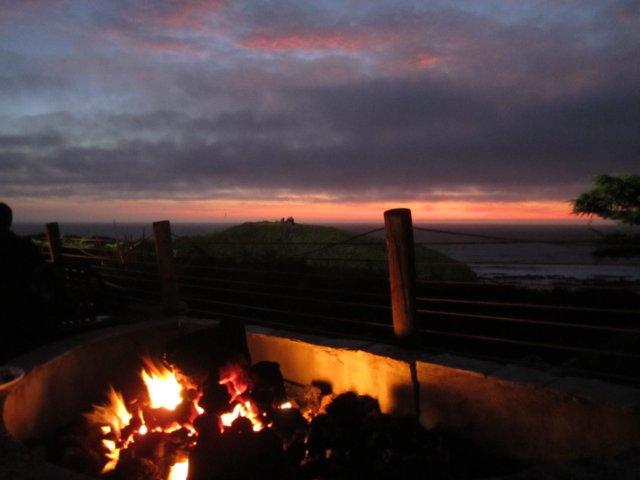 We had dinner in the restaurant and then Mike and Wendy took us back to the boat they are living on for a little night cap.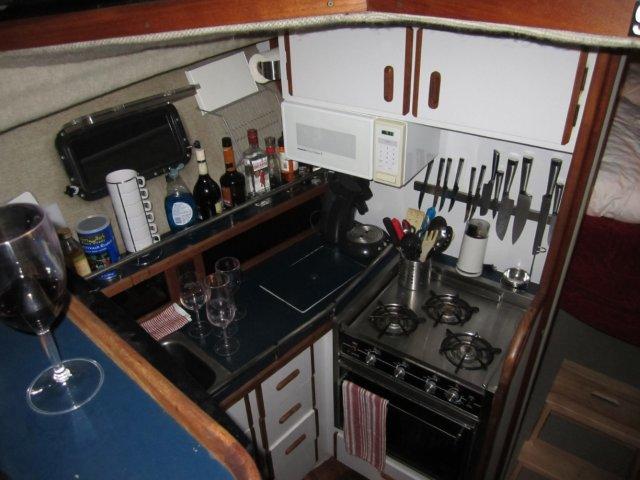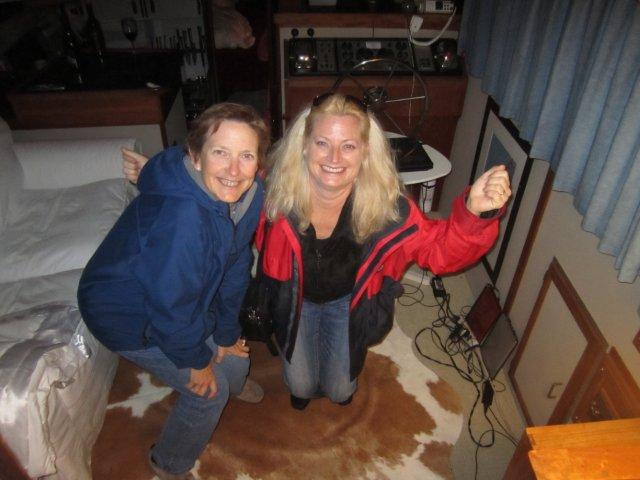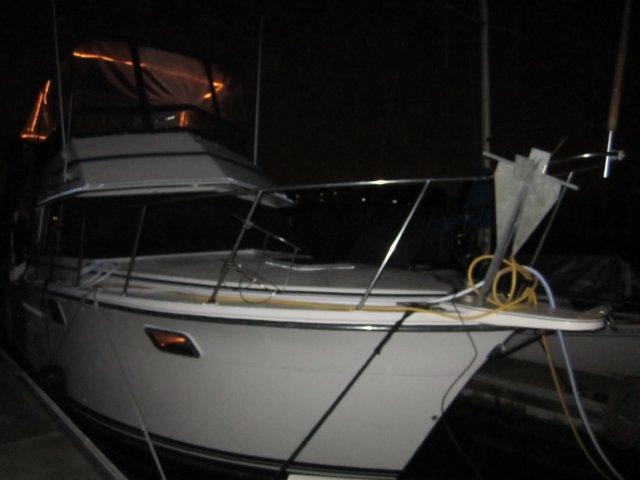 The following morning, the Super Shuttle picked us up at 4:30AM and took us to the airport (after about 5 other stops). We caught the first flight to Salt Lake City (Time Zone:GMT-7). We got bumped off of two direct flights to Atlanta before getting a call from our stand-by advisor Karla, telling us she thought we could get home through Memphis.

We hurried to the Memphis gate and were boarded immediately! We just had time for a snack in the Sky Club in Memphis (Time Zone:GMT-6) before boarding the flight to Atlanta (Time Zone: GMT-5).

Two days later, BJ flew to Dublin (Time Zone: GMT+0) and then 5 days after that, to Madrid (Time Zone: GMT+1).

5 days later, she was back in Atlanta (Time Zone: GMT-5) where she plans to stay for awhile, at least until she gets used to it again!

BJ and Tony
bjandtony@bjandtony.com