Ennis and Dublin, Ireland
November 2011
"Good Craic"
The trip started a bit hectically. One of our travelers was planning to fly from Tampa to Atlanta to connect with the flight to Dublin. That turned out to be a no-go. He stood by for 3 flights and never got close to getting a seat. We made a quick change of plans and sent him to New York's LaGuardia airport. One of the Atlanta travelers flew to LaGuardia to meet him so they could cab over to JFK and catch the JFK-Dublin flight together.

The rest of us (party of 5) stood by for the Atlanta-Dublin flight. We got to the airport plenty early so we had time to relax in the Sky Club before heading to the gate. We were confident that we would all get "good" seats, but the gate agent announced that due to a weights and balances issue, all of the stand-by passengers would be boarded in coach. We were awfully disappointed but boarded in our coach seats and stuffed our bags in the overhead bins. We were relieved when, just before take-off, the flight attendant came to give us our new seat assignments in business class. We were told we could move up as soon as the seat-belt light went off. Before the seat-belt light went out though, the flight attendants had pushed the drink cart into the aisle in front of us. Thankfully it was only on one aisle so we were able to cross over and get to our seats before the meal service began. It was a bit chaotic as 15 stand-bys retrieved their belongings and headed up to business class.

The flight was pretty uneventful. BJ wanted to sleep and she had already seen most of the movies anyway after her trips to Dusseldorf and San Francisco the week before. (See Time-Zone-Tolerance-Test post). We had a nice meal, a nap and woke up just before landing (on Thursday) in Dublin.

We had a couple of hours to wait for the New York flight to arrive so we went to rent the van we had reserved at SIXT. Much to our surprise, there was an "Out of Business" sign at the SIXT counter. Panic started to set in until we realized that the sign directed us to proceed to Budget who honored our reservation. BJ was a little concerned about the Spain leg of her trip as well since she had also reserved with SIXT there, but the Budget people assured us that it was only the Dublin franchise that had closed.

We were renting a very large vehicle since there were 7 of us traveling. In fact, it was so large that it was considered a commercial vehicle and therefore was not covered by our credit card insurance. We elected to take an insurance option that left us only liable for €2000. After we signed the paperwork, we went down to take a look at the van. Upon seeing how large it was, and knowing how narrow the roads are, we decided to go back to the counter and purchase the additional insurance to reduce our liability to €0.

With all of that taken care of, we went to the coffee shop to wait for the arrival of our two compadres.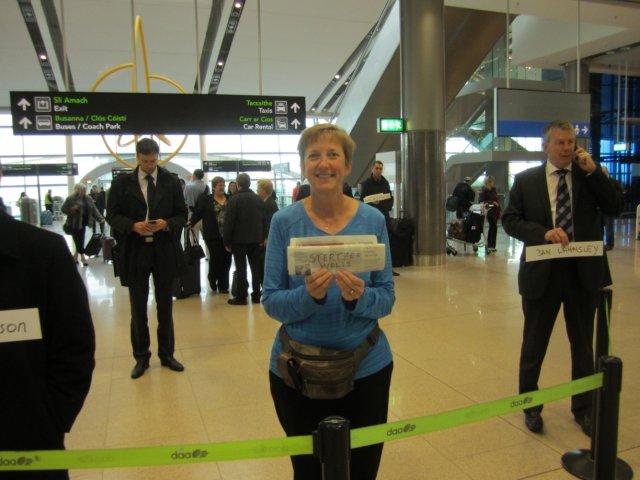 They got there on time and we headed to the van and started our journey (in the rain) to Ennis. We decided to make a stop in Roscrea for some lunch. The first place we stopped wasn't serving lunch so we looked around and found The White House which served us a traditional lunch including Irish stew, vegetable soup and brown bread next to a warm peat fire.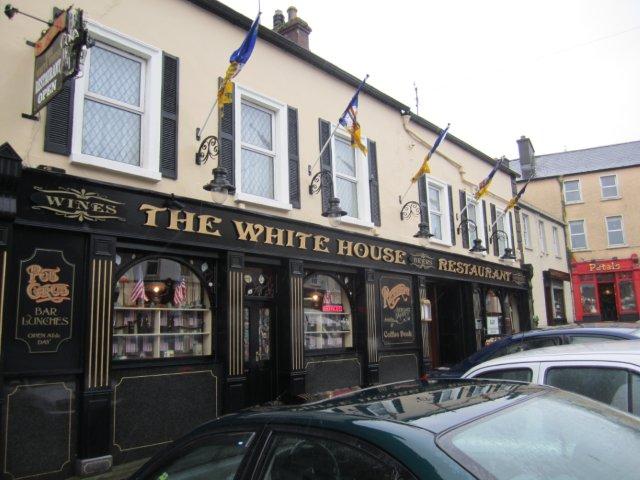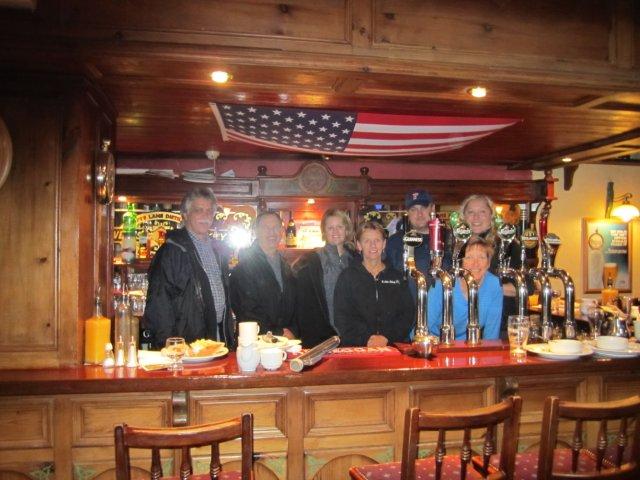 The bartender let a couple of the guys pour their own pints of Guinness!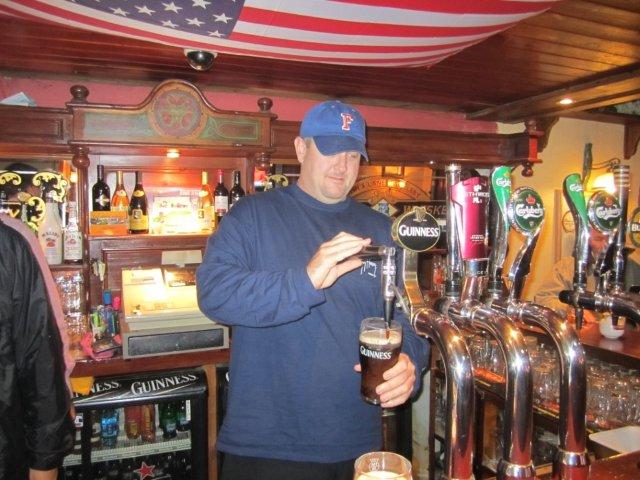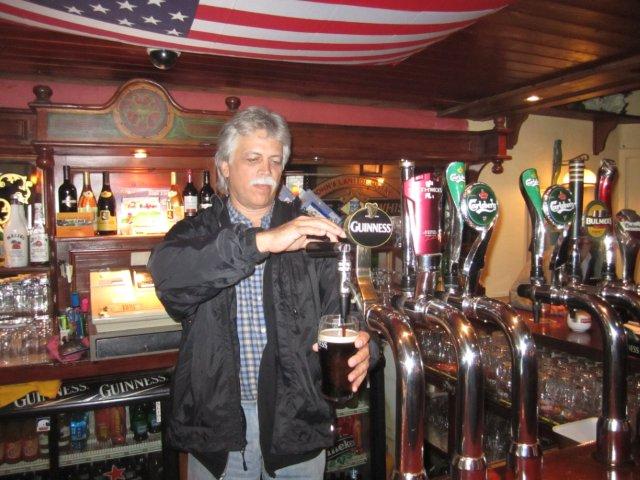 We got to the Temple Gate hotel at check-in time. We were very pleased with our rooms.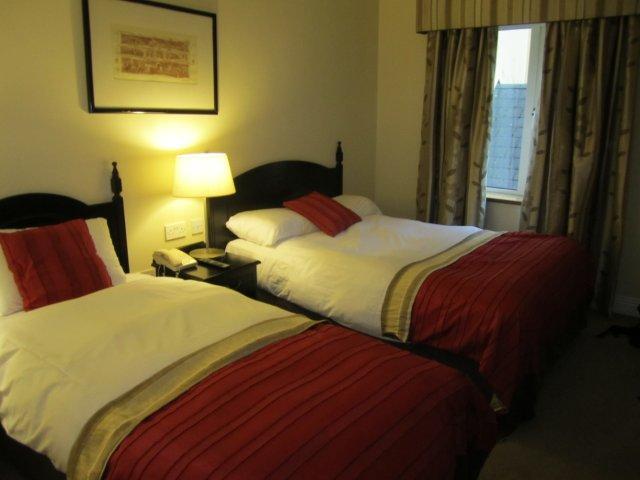 We decided to allow anyone who wanted to catch a quick nap while the rest of us met at Preacher's Pub just off of the lobby. Preacher's Pub is probably one of the nicest pubs we've visited in Ireland. It is beautiful with all of its wood and stone.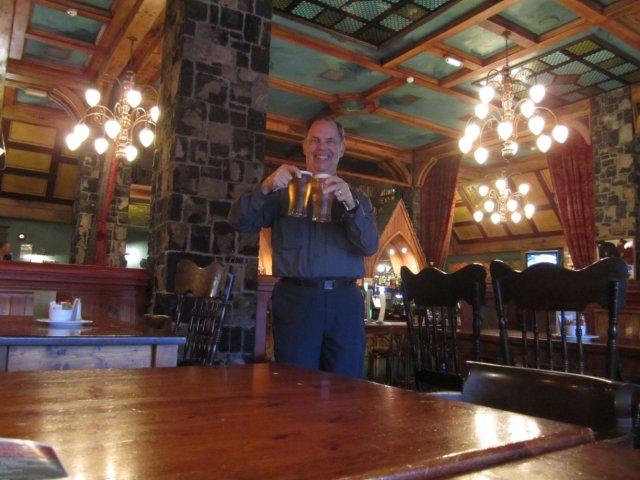 When we were all assembled, we headed out to find some good "craic", an Irish term for fun, entertainment, and enjoyable conversation. We found it at Ciarans where we shared a few glasses of wine and played some cards.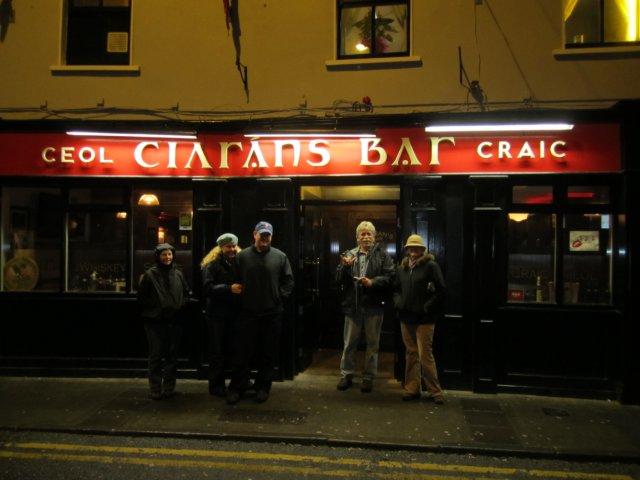 After craic, it was time for dinner. We had a nice dinner at Brogans. We weren't terribly hungry so we split some things and were very pleased with our meal.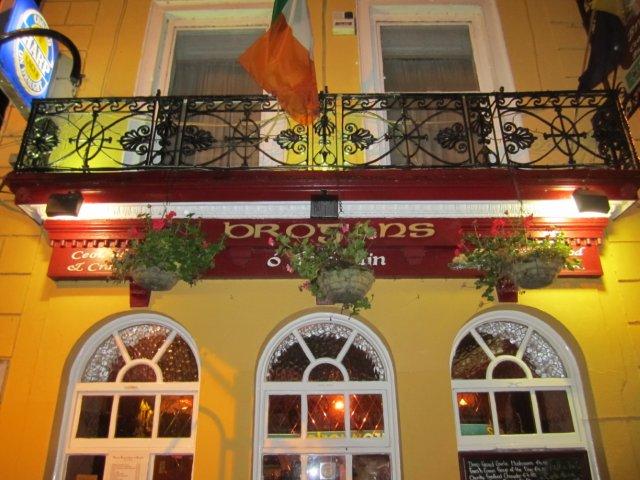 We finished the evening back at Preacher's Pub. We slept fairly well thanks to the iPad White Noise application!

Friday, the plan was to see the Cliffs of Moher. The weather was gray and overcast, but we were pleased that it wasn't raining as it had been on Thursday. The drive to the coast was beautiful and we had to make a couple of stops for photo opportunities.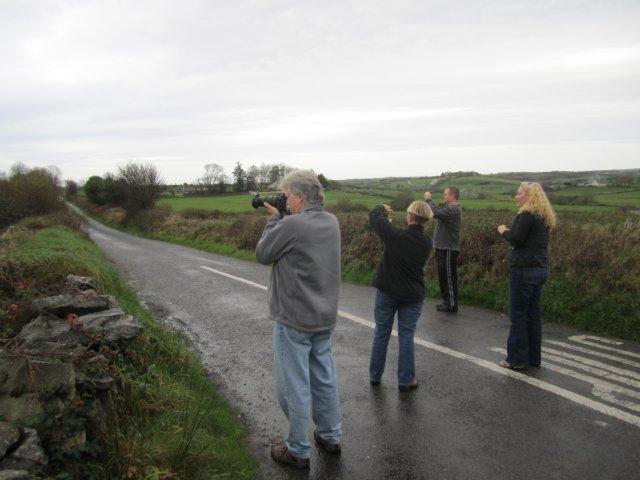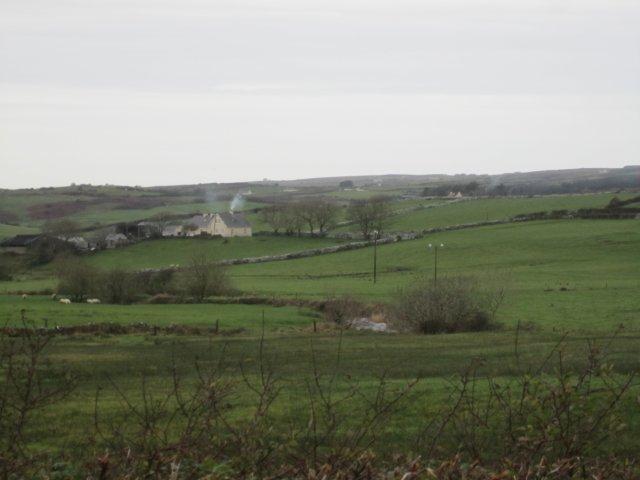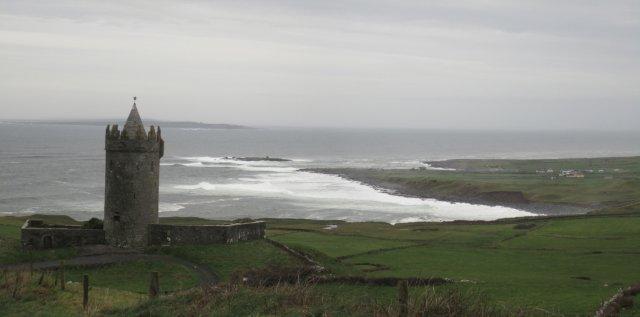 It was windy and cold at the cliffs but the view was breathtaking.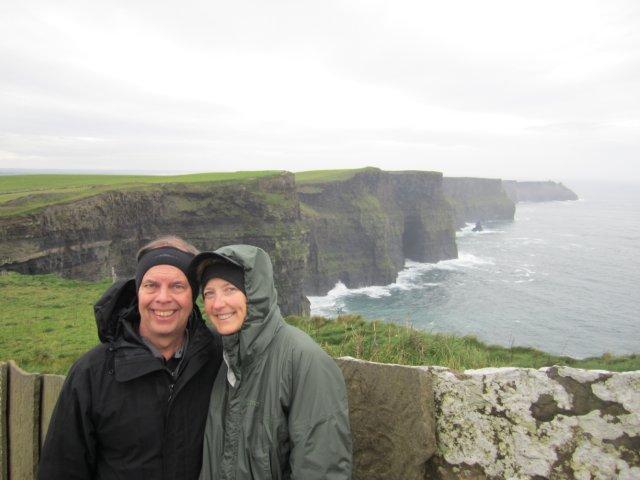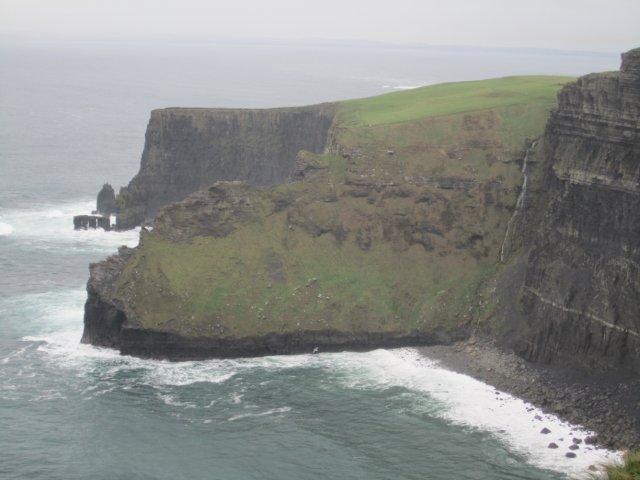 Based on this sign, we wondered if this is a place where people routinely come to commit suicide. Later research revealed that this is, in fact, the reason for the sign which was placed here by the Clare County Council.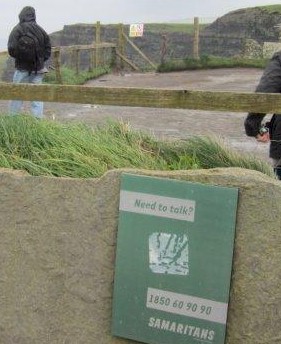 Just as we were leaving the cliffs, it started to drizzle so we counted our blessings that the rain waited for us to leave. We stopped for lunch at Vaughans Anchor Inn in Liscannor. Fish and Chips and Shepherd's Pie were house specialties. BJ was seated next to the fireplace and finally had to move for fear that her synthetic pants would melt!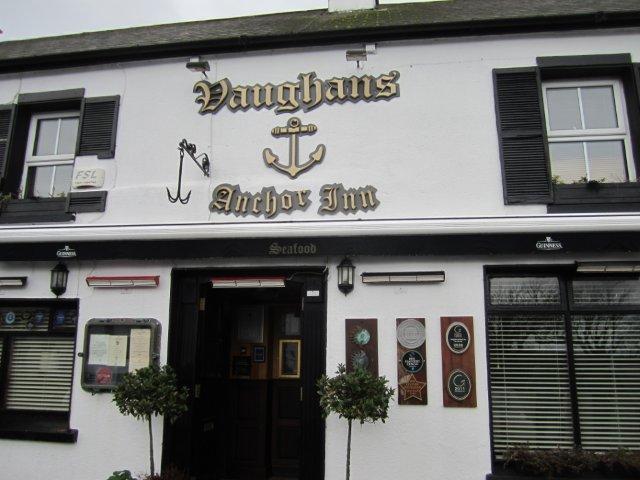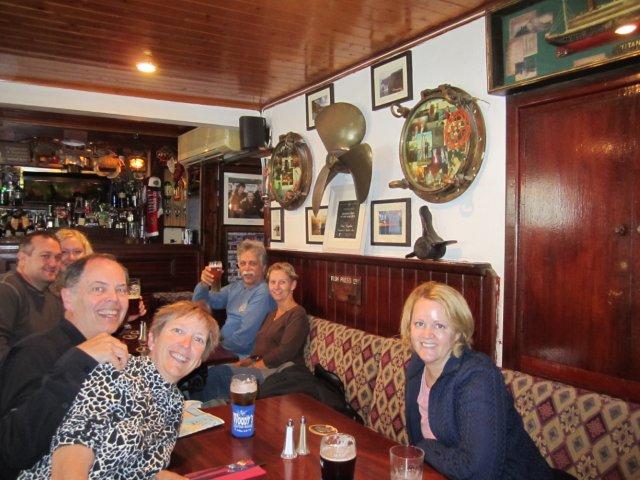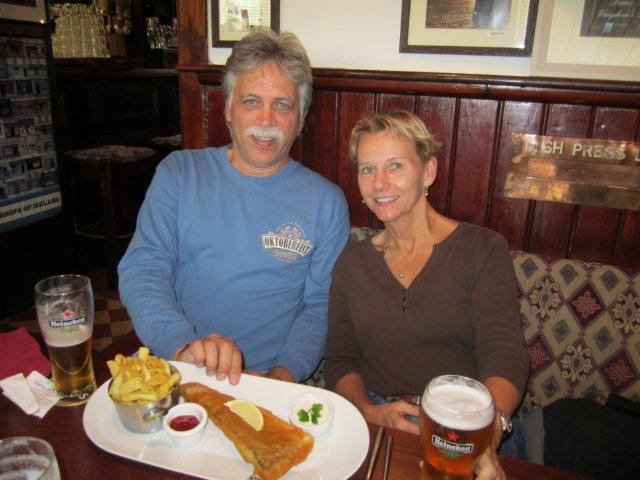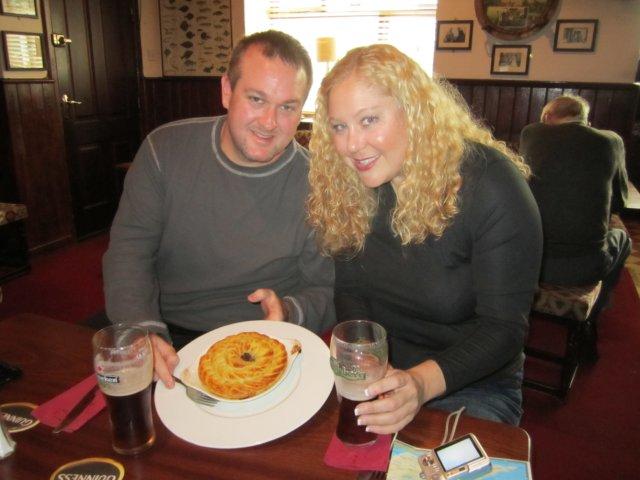 The next stop was to be Doolin, but we decided to drive on out to the coast to let the group see where the ferry goes out to the Aran Islands.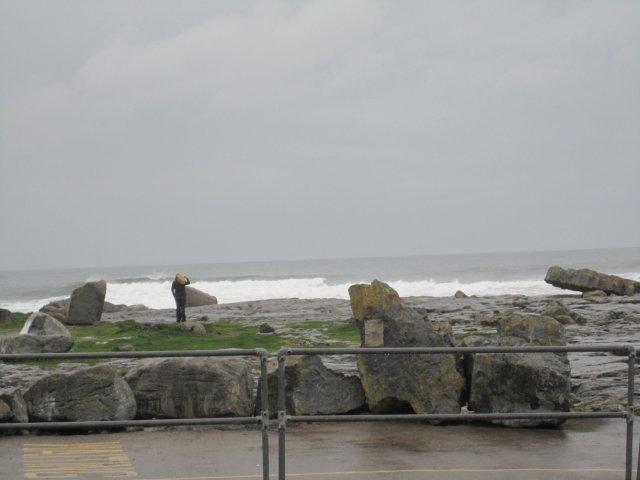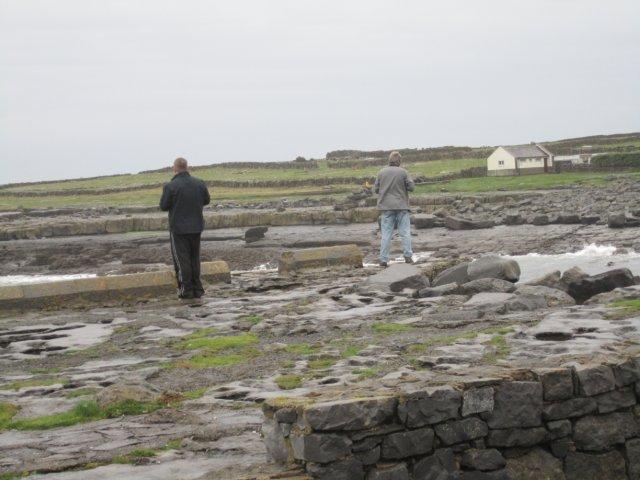 After a few pictures, we went back into Doolin where some of the group shopped for souvenirs while the rest of us enjoyed a pint at Gus O'Connor's Pub.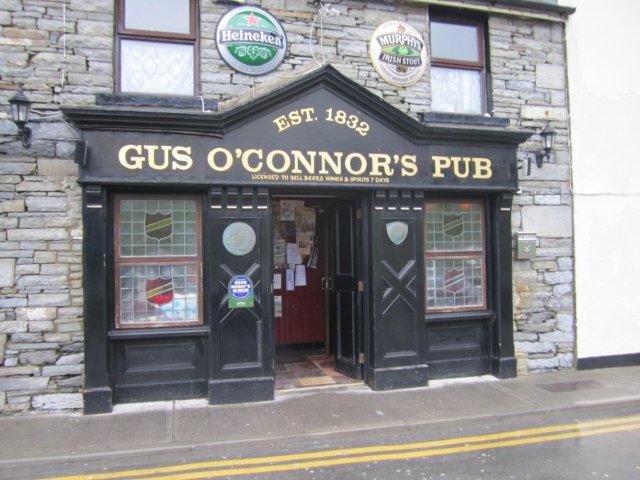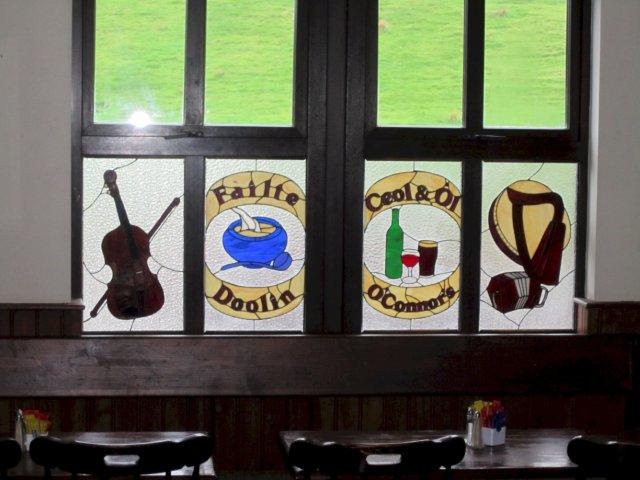 We made one more stop in Doolin at McGann's Pub where we warmed by the fire and had some more good craic!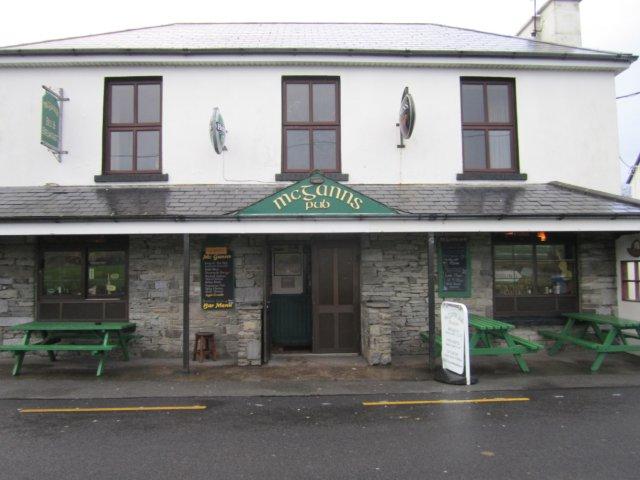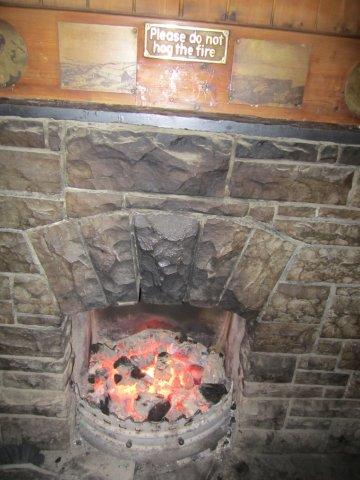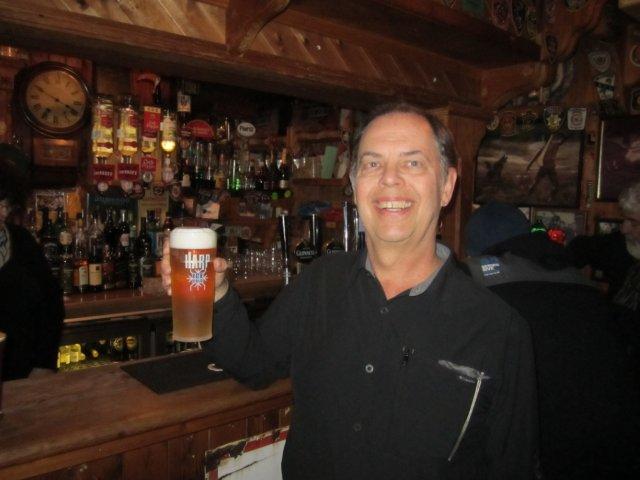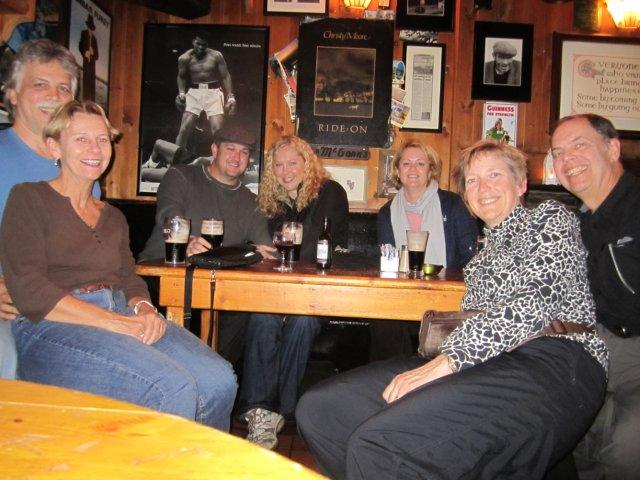 Back in Ennis, we enjoyed a glass of wine at O'Halloran's Music Bar. Friday night was not the night for music though.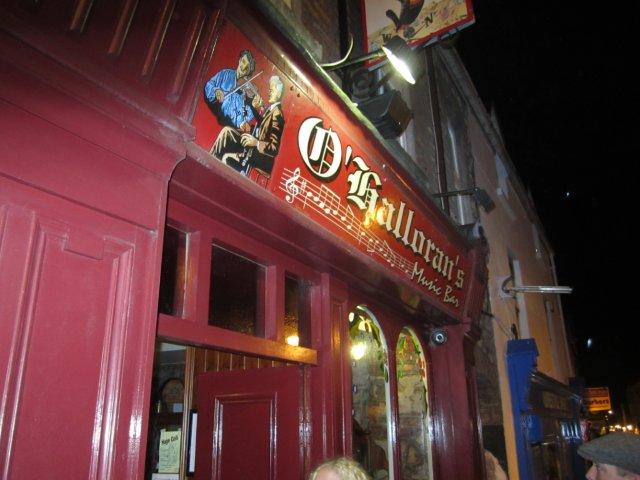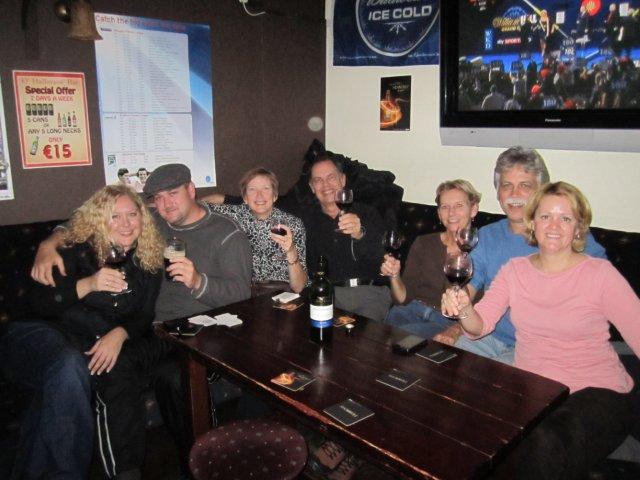 Dinner was at the Rowan Tree across the river from our hotel in an area where Tony and BJ hadn't been. We enjoyed a nice dinner but the ambient noise made it difficult to have a conversation.

After dinner, we headed back to Brogan's to listen to the local musicians play and then it was back to the hotel for the night.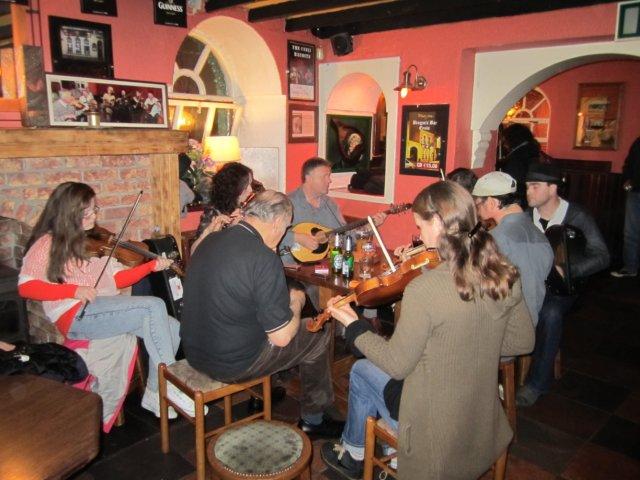 Saturday, we met a little later to give anyone who wanted to, the opportunity to try a Full Irish Breakfast. Most of us took the opportunity to sleep though. We met in the lobby so our distinguished driver could take us to Bunratty Castle.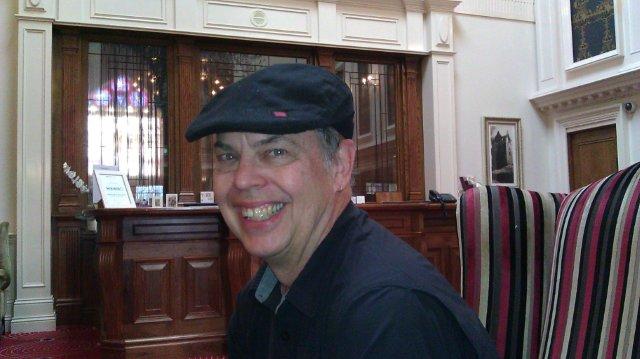 It was an absolutely gorgeous day at the castle! Very unusual for November in Ireland.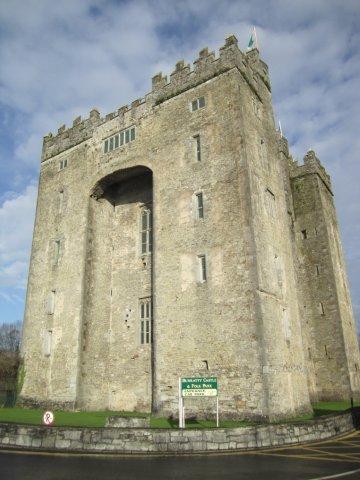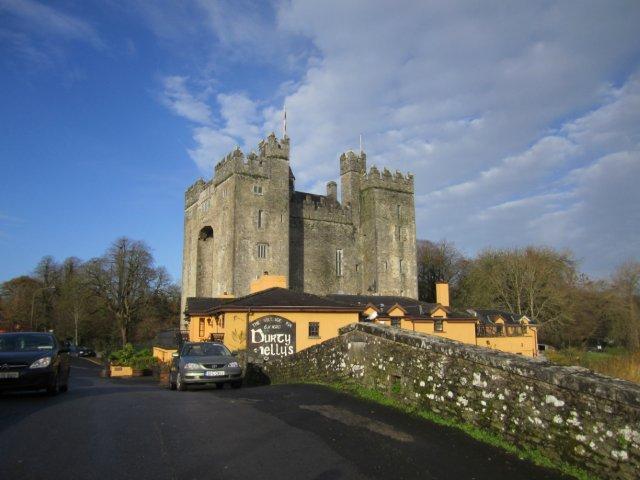 We wished we had gone to the Cliffs of Moher today instead of yesterday. Tony and BJ, having been to Bunratty several times elected to skip the tour and wait for the others at Durty Nelly's. We sat next to another lady who had also dropped her companion off to see the castle.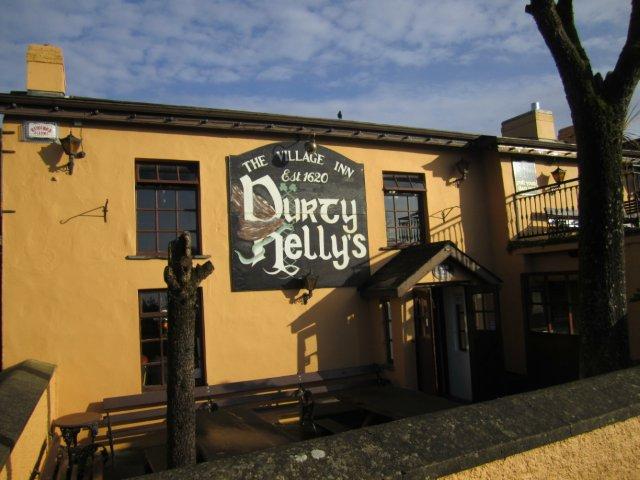 After Bunratty, we decided to swing by for a quick look at the Dromoland Castle hotel where we had stayed back in 1992. It hadn't changed much and although it was beautiful, it was still a little too quiet and reserved for our crowd.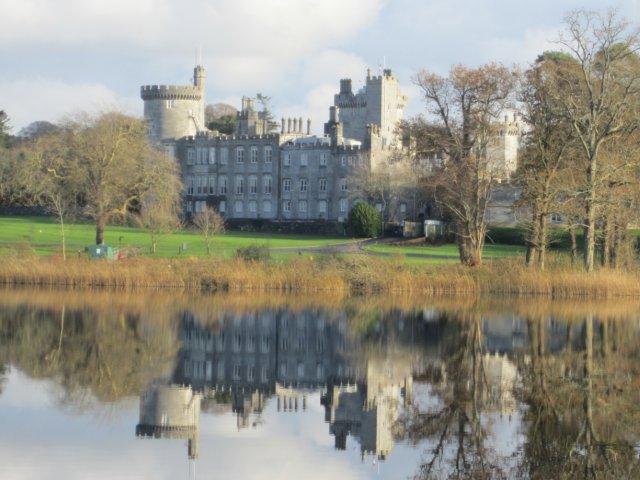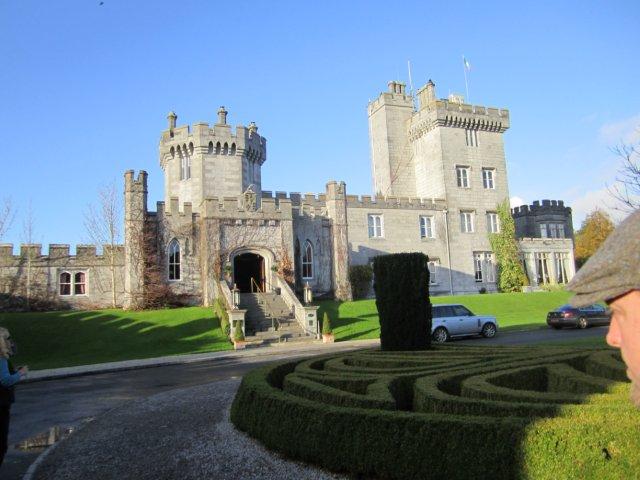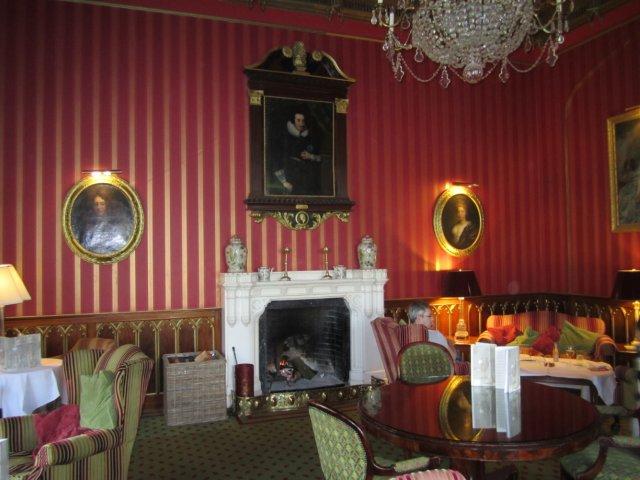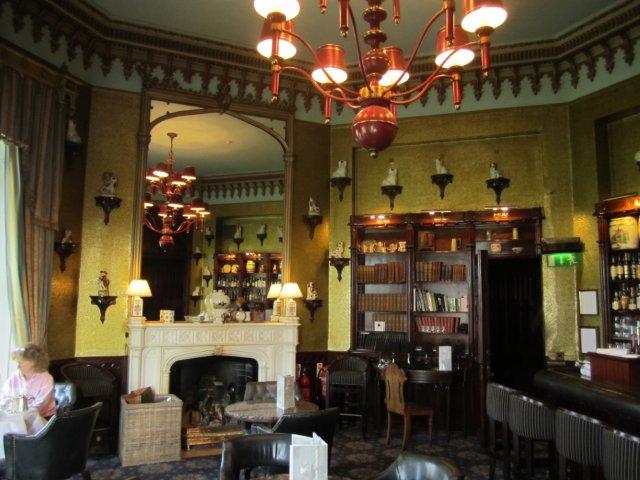 We headed back to Ennis to go to a fair that had been recommended. The fair was at a hotel about a mile from town and was filled with local craftsmen. On the way, we passed by some of the sights of Ennis.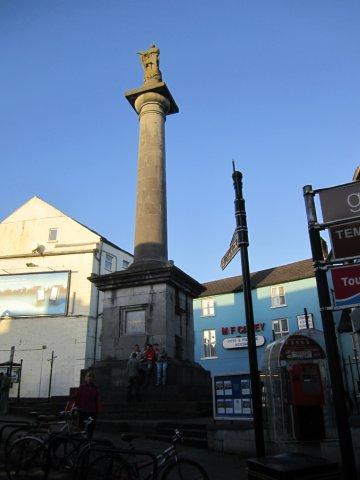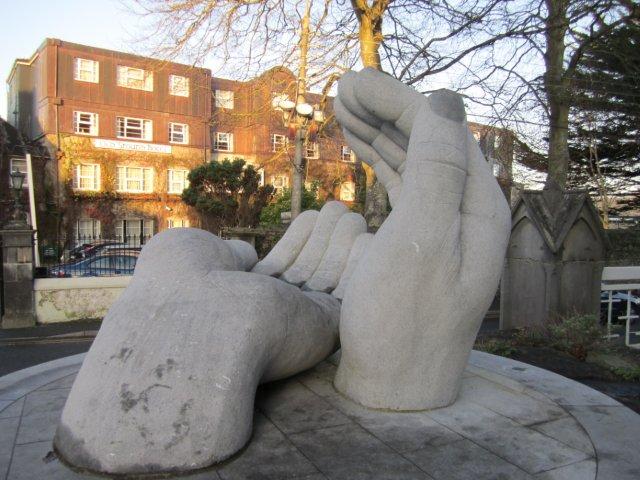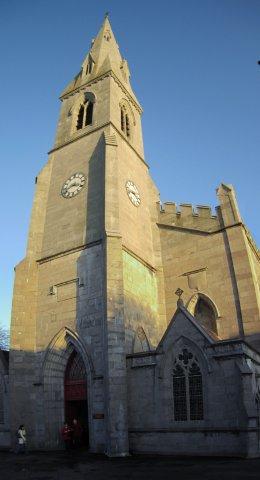 After a couple of hours at the fair (and the nearby pub), we headed back into town for dinner on the top floor of Knox's bistro.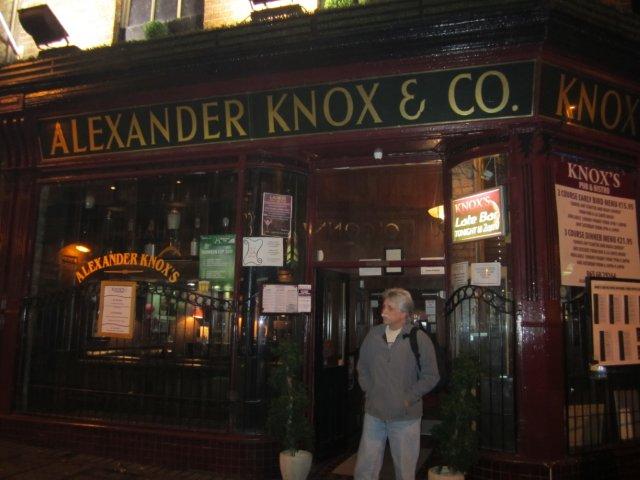 Sunday, it was time to head back to Dublin. When we checked out of the hotel, we were surprised to find that our bill had been settled to our credit card in US Dollars instead of Euros. This seems to be a new policy that we need to watch out for. We were told that we needed to specify when we checked in whether we wanted our charges in Euros or Dollars. We would prefer Euros because our credit card company does not charge a conversion fee and the hotel charged us 3.5%.

We made a quick stop in Port Laoise for coffee and a bit of breakfast at Egan's Cafe before heading back to Dublin.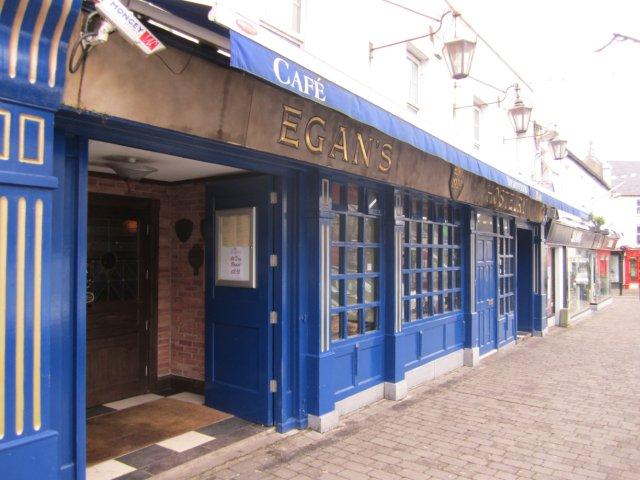 After getting settled into the Temple Bar hotel, we set out to take a tour of the Jameson's Brewery. It was a scenic walk along the river.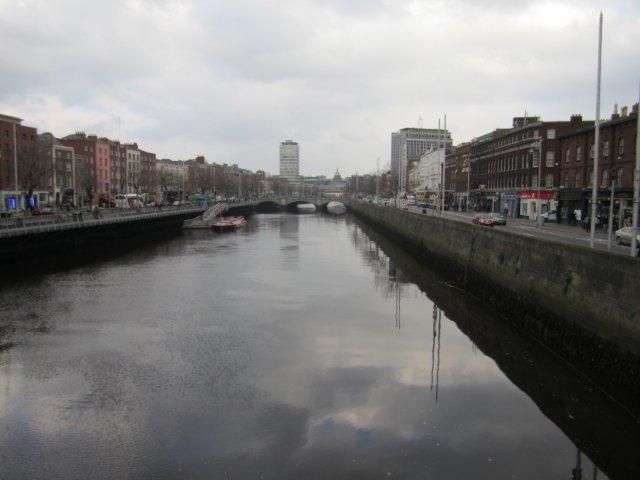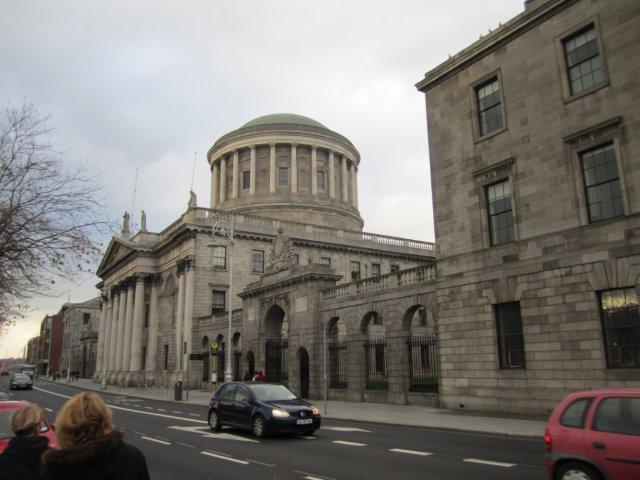 One of our travelers was taking some college courses so we had been able to use his college ID to get a discount at several attractions, but the rest of us had to pay the adult price. At Jameson's, the cashier gave us all the student discount. He jokingly apologized profusely that he had hit the wrong button. We promised not to tell his boss about the mistake.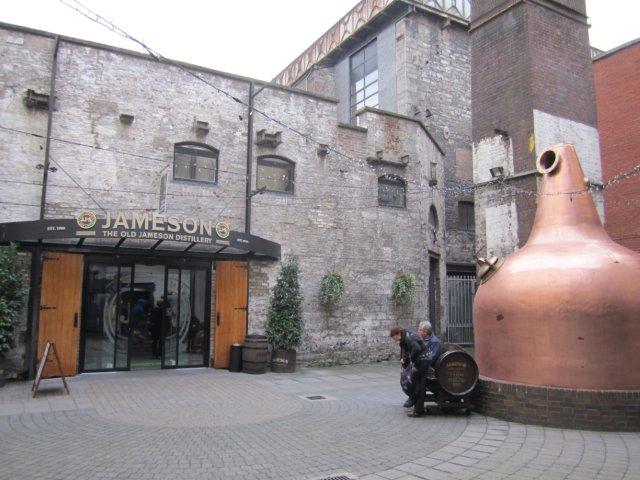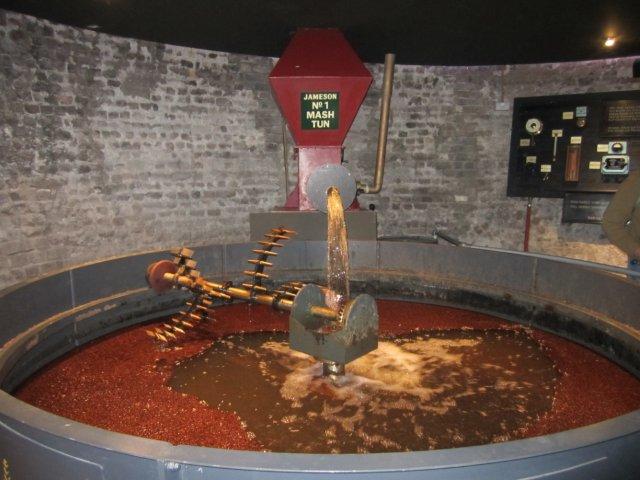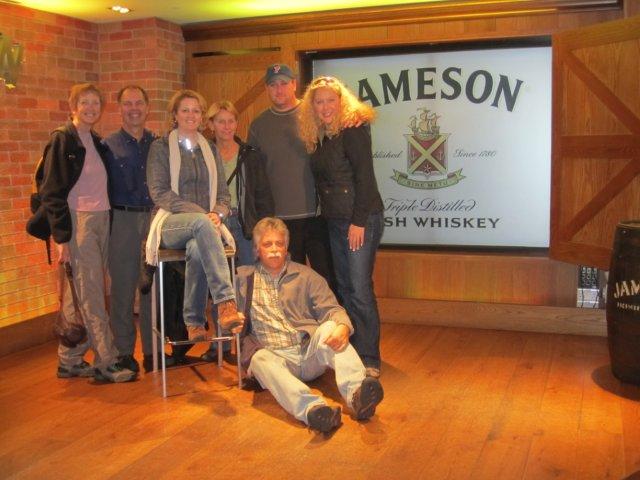 The Jameson's tour was interesting and at the end, we were all treated to a sample of the product. Two of our group was chosen to do a taste test between Jameson's, Jack Daniel's and Johnnie Walker.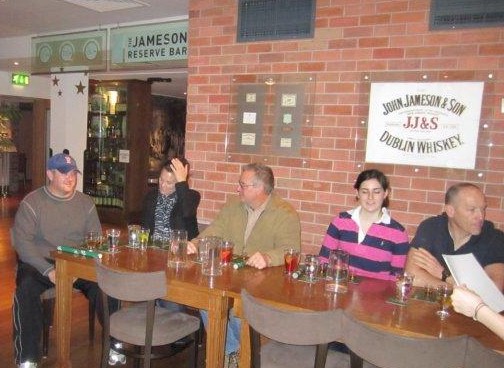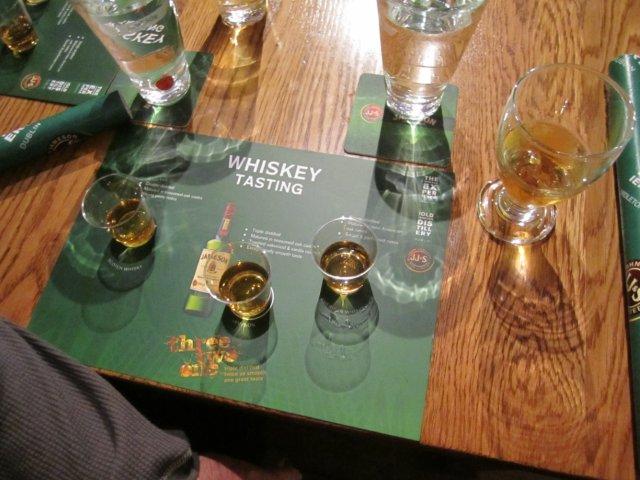 After leaving the distillery, as we were walking back across the bridge, we found a clue as to what might be underneath the bridge.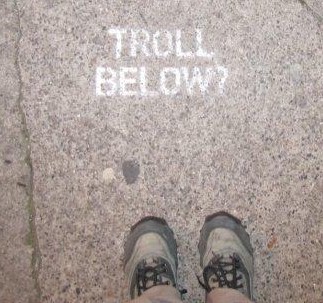 Dinner was at the Porterhouse Brewing Company. We were glad we had decided to eat there before we got back to the touristy Temple Bar area where we were accosted by barkers touting their restaurants.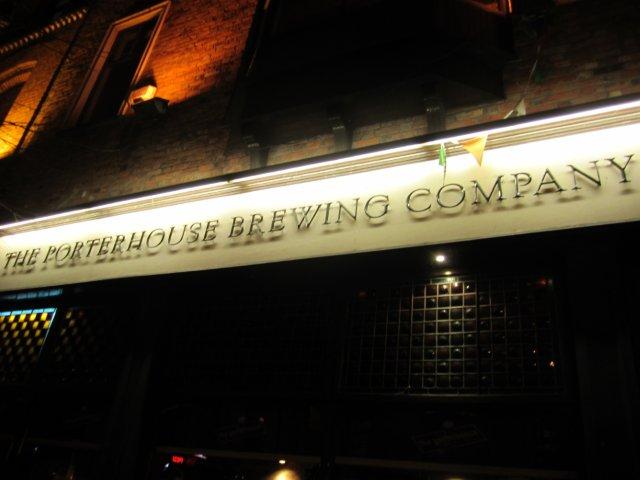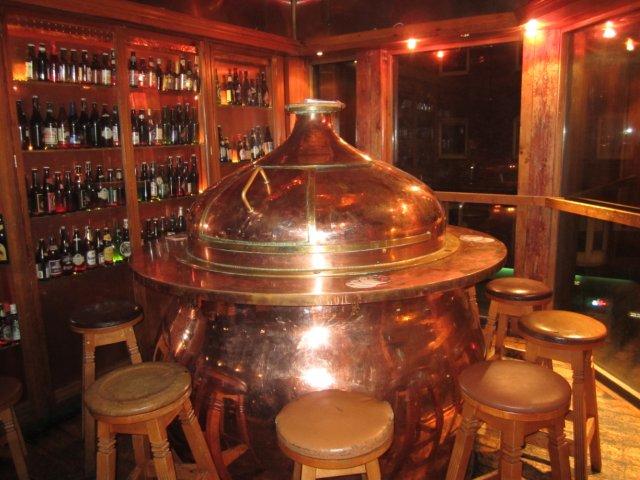 The bar/restaurant scene around Temple Bar was very crowded. We were able to get a table at the Old Storehouse for some beverages, but the wait staff warned us that if we weren't eating we would have to relinquish our table to diners when they needed it.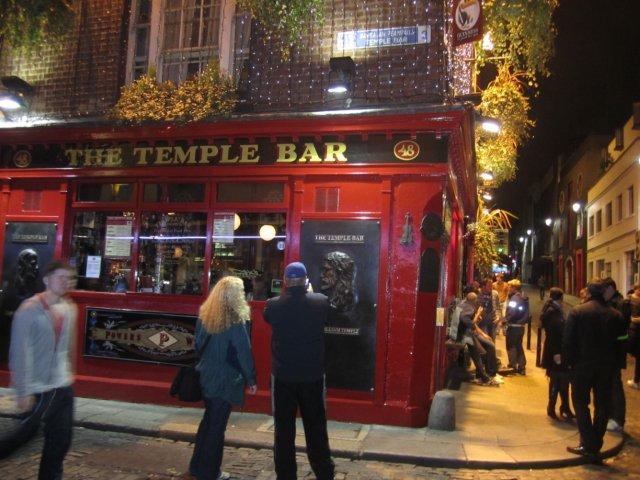 Thankfully they didn't need it before we had a couple of rounds and listened to some music.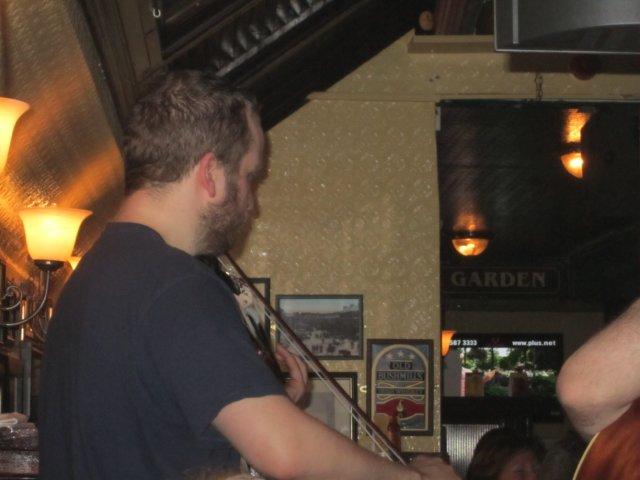 Our last stop for the evening was at The Oliver St. John Gogarty. We were having a great time, enjoying some drinks and a platter of oysters.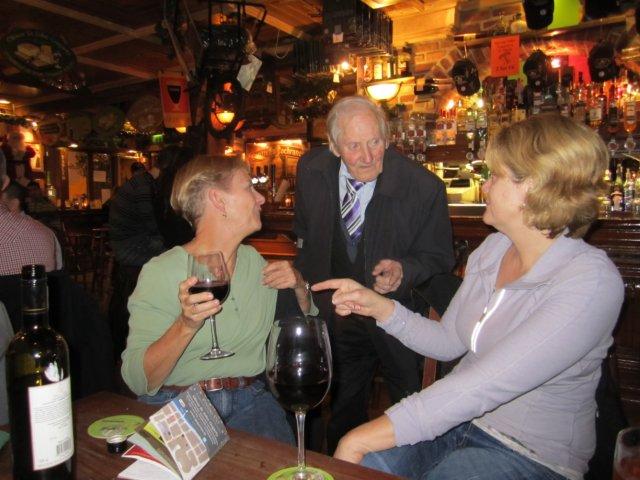 When we got up to leave, we realized that a purse was missing from one of our group. We made our way to the police station and filed a report. Thankfully her passport was safely in her suitcase back at the hotel and all that was lost was a few Euros and some credit cards, but the event put a damper on the evening.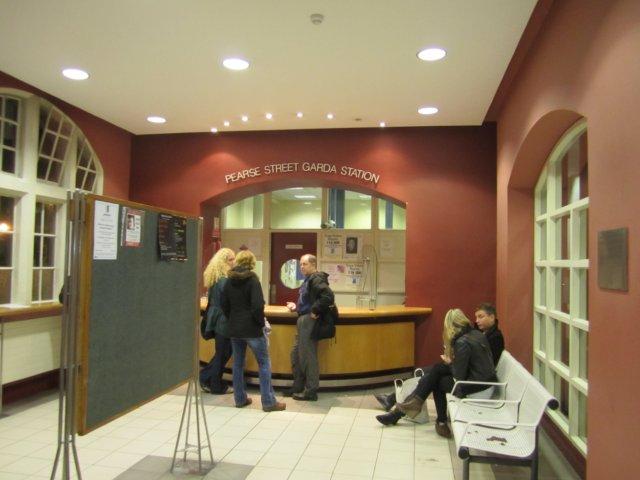 We made it a fairly early evening since some of us would be traveling the next day. BJ would be heading to Spain (see National Lampoon's European Family Vacation write-up) and three of the group would be heading home, leaving three for another day in Ireland.
The remaining three took a tour of the Guinness Brewery the next day and did some shopping. Since BJ took the camera with her, there is no incriminating evidence.

BJ and Tony
bjandtony@bjandtony.com