Masters and Coastal Georgia
April 2004
"No Room at the RV Park"
After almost 10 years of applying for tickets to the practice round for the Masters Golf Tournament, my application was finally selected and I was offered the opportunity to purchase four tickets to Wednesday's practice round!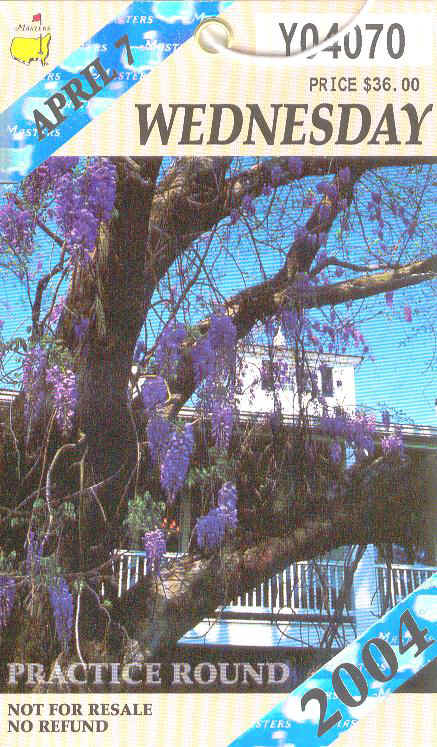 Without much effort, we were able to find some companions to enjoy the event with us. JeRie decided that she could combine the trip with visits to several friends and relatives and meet us in Augusta on the day of the round. Bobby rode with us in the RV (or rolling money-pit as we like to call it). The plan was for Bobby to ride home with JeRie and for us to spend the rest of the week exploring Georgia in the RV.
We picked Bobby up at the Target in Conyers around 6AM where he was waiting with a batch of his wife Wendy's wonderful peanut brittle! We munched on peanut brittle for breakfast while we drove the two more hours to Augusta, arriving just before 8AM. We were able to park in one of the free lots (lot 9, I think) where they had a section just for motorhomes! JeRie arrived shortly after us and parked close by. We enjoyed some breakfast beverages and more peanut brittle in the RV before heading for the links.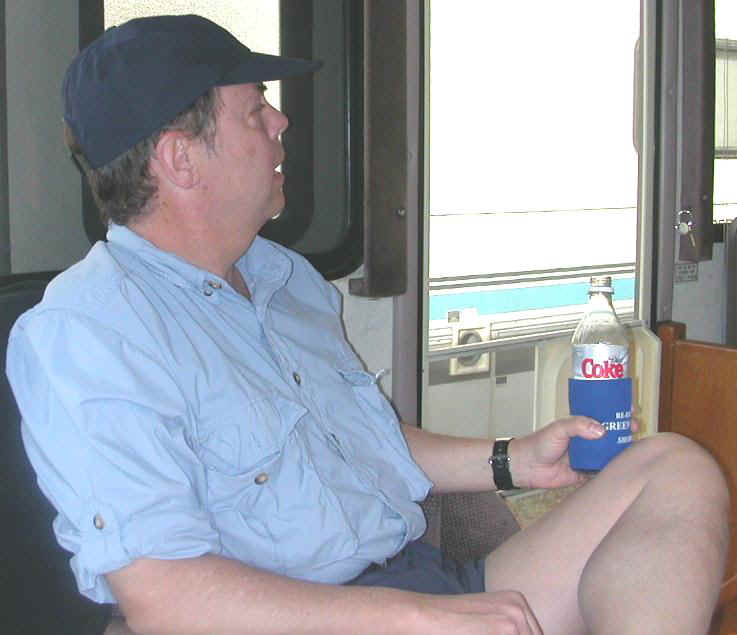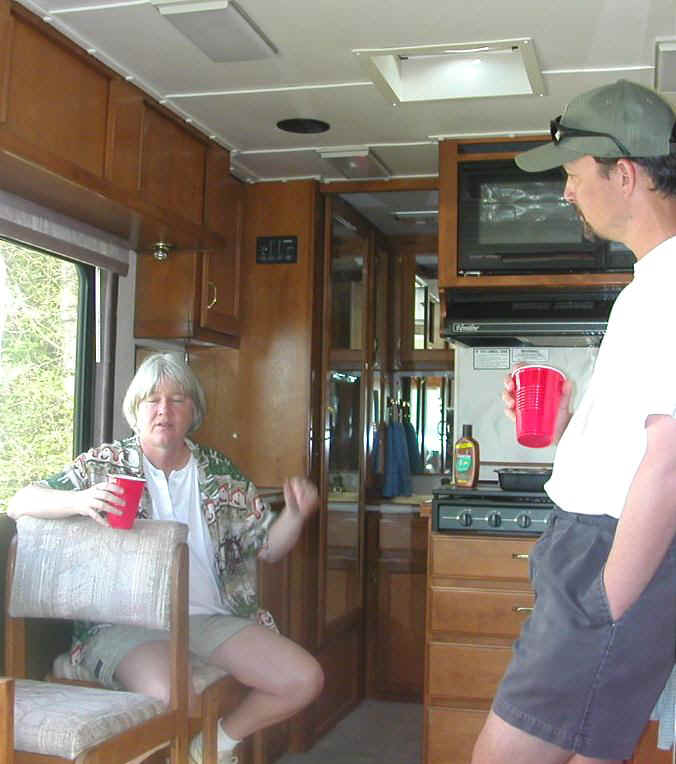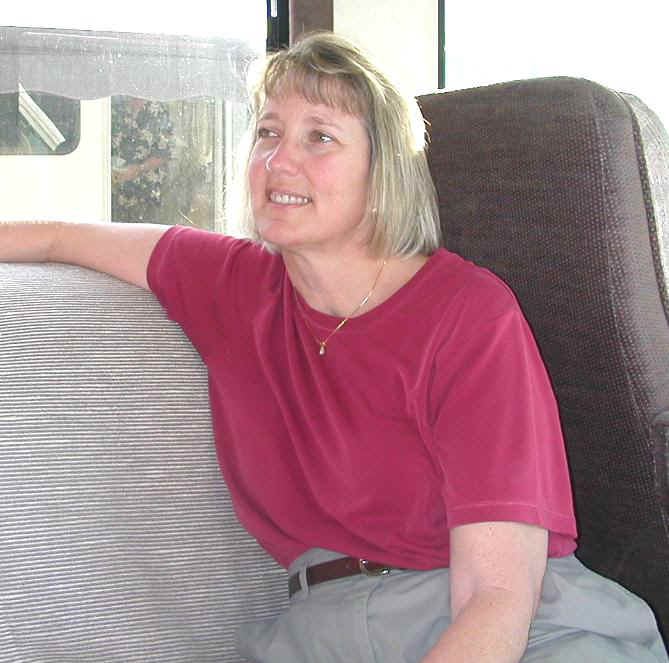 Once inside the gates, after we had been thoroughly inspected, we made the obligatory stop at the gift shop but none of us felt compelled to purchase any souvenirs. We were ready to see the course. Someone told us that they put ice on the azaleas to keep them from peaking before Masters week. They were definitely at their peak! We were awed by the perfection of the fairways, fringe and rough. Tony commented that the rough was prettier than the fairway on any golf course he had ever played.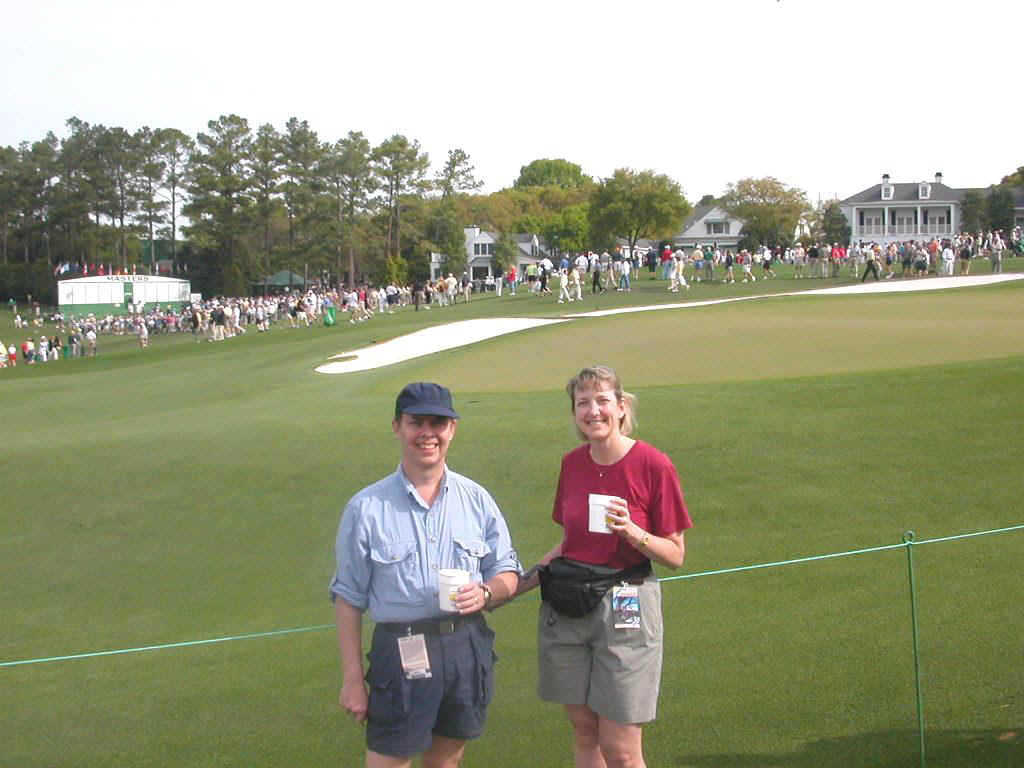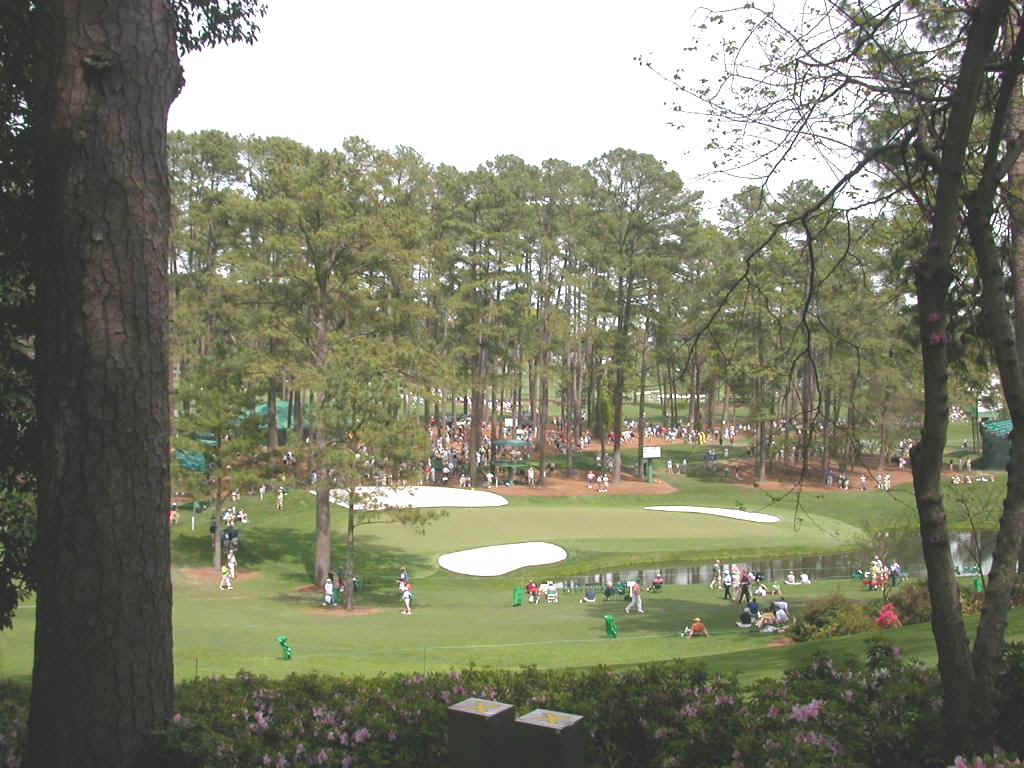 As we walked the course, we stopped to watch several of the famous golfers. Gary Player was a crowd pleaser. He pulled his HUGE driver from his bag and waved it at the crowd asking if anyone thought they could hit it.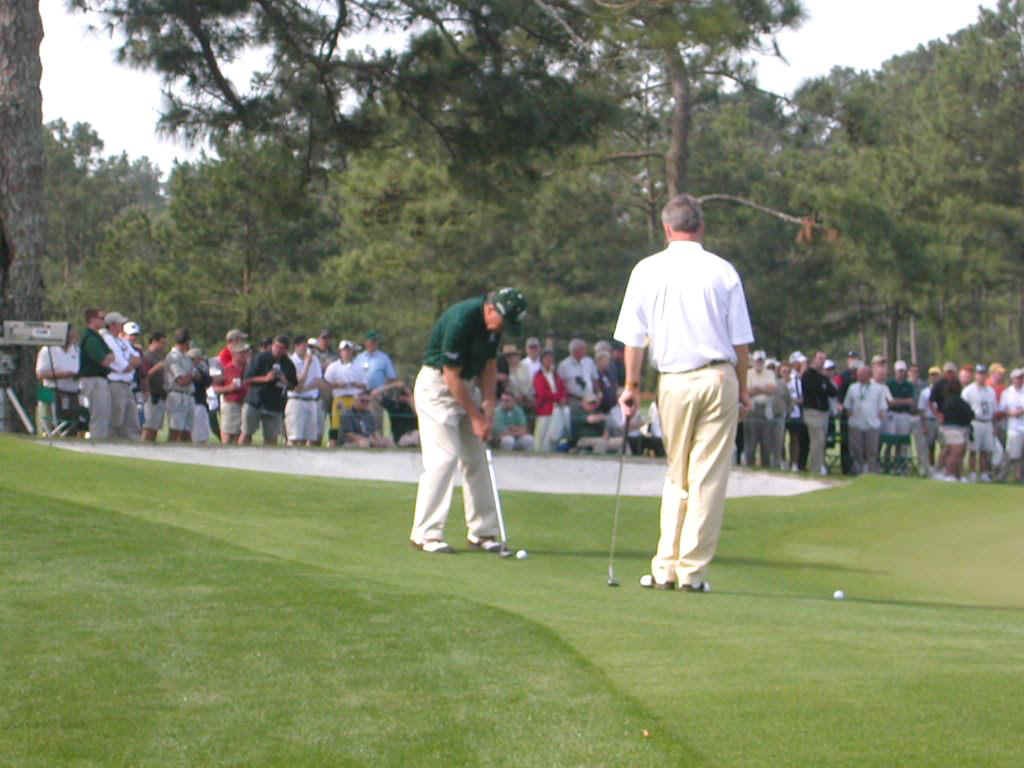 We caught up with Freddy Couples and Phil Mikelson on the practice green. Obviously all of that practice for Phil paid off!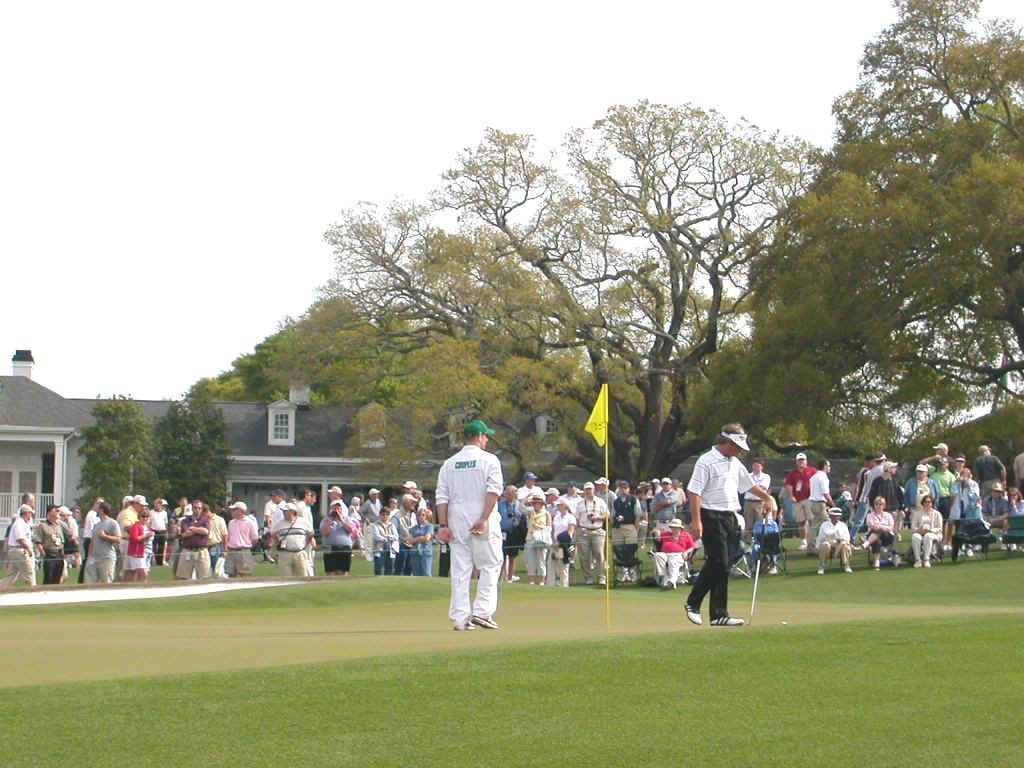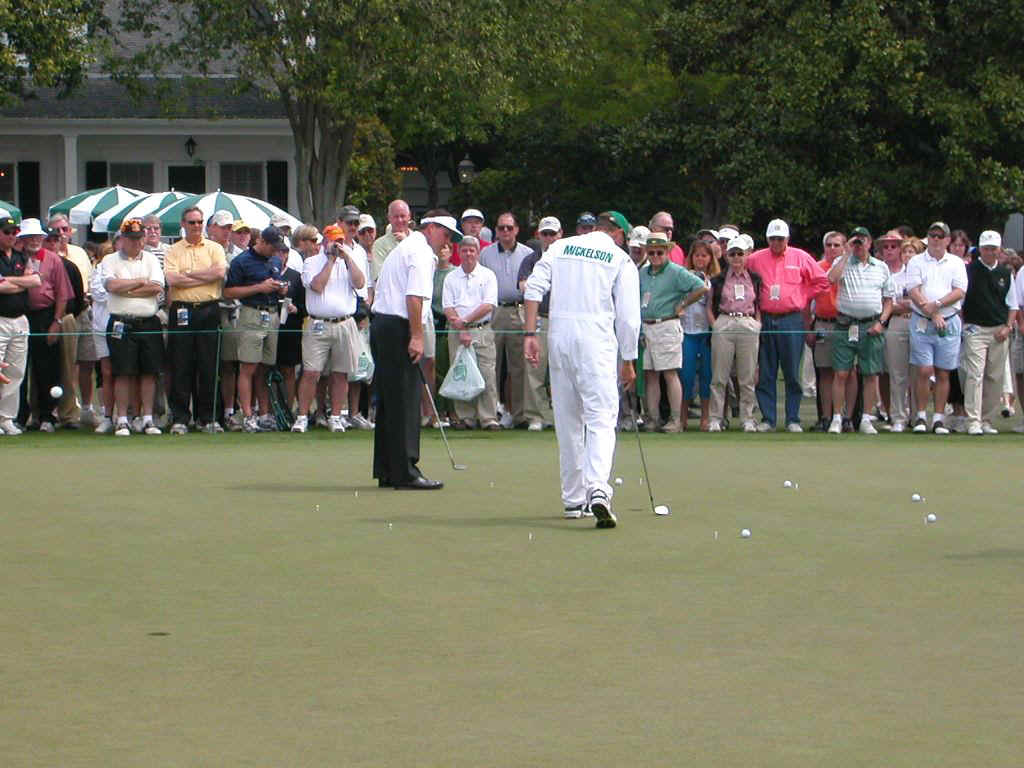 The crowds were pretty awe inspiring as well. Just try to imagine taking that critical putt in front of all of these people! There was some pretty interesting attire on display. We tried to select the worst dressed spectator, but there were just too many competitors to make a decision.

Lunch was those sandwiches in the green wrappers we had heard so much about. Tony and I split a pimento cheese sandwich and an egg salad sandwich. I think that was the freshest bread I have ever tasted and what a steal at only $1.50 each!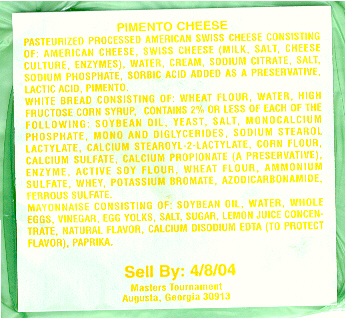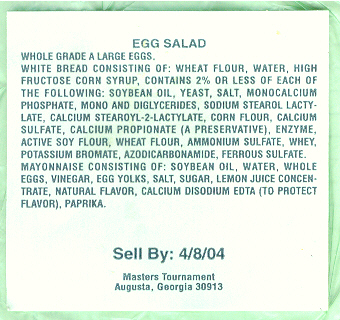 We went down to the Par 3 course for a little while and enjoyed seeing the beautiful scenery around the two ponds.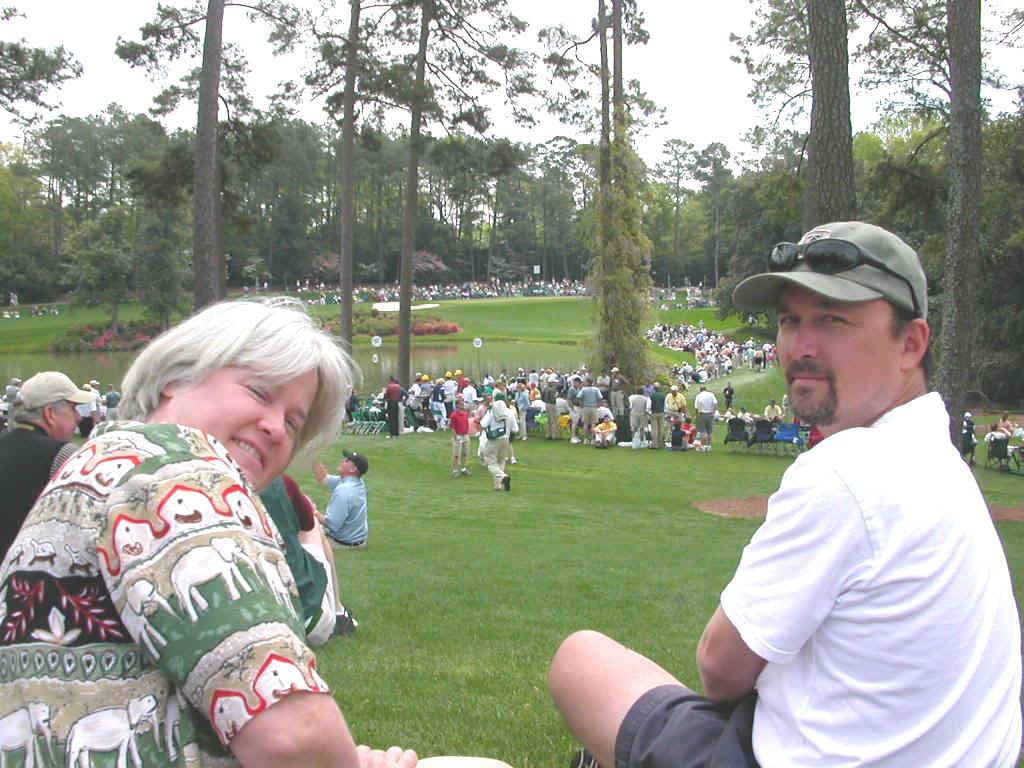 We saw a few more famous sites as we walked the course, including Magnolia Lane and Founders Circle.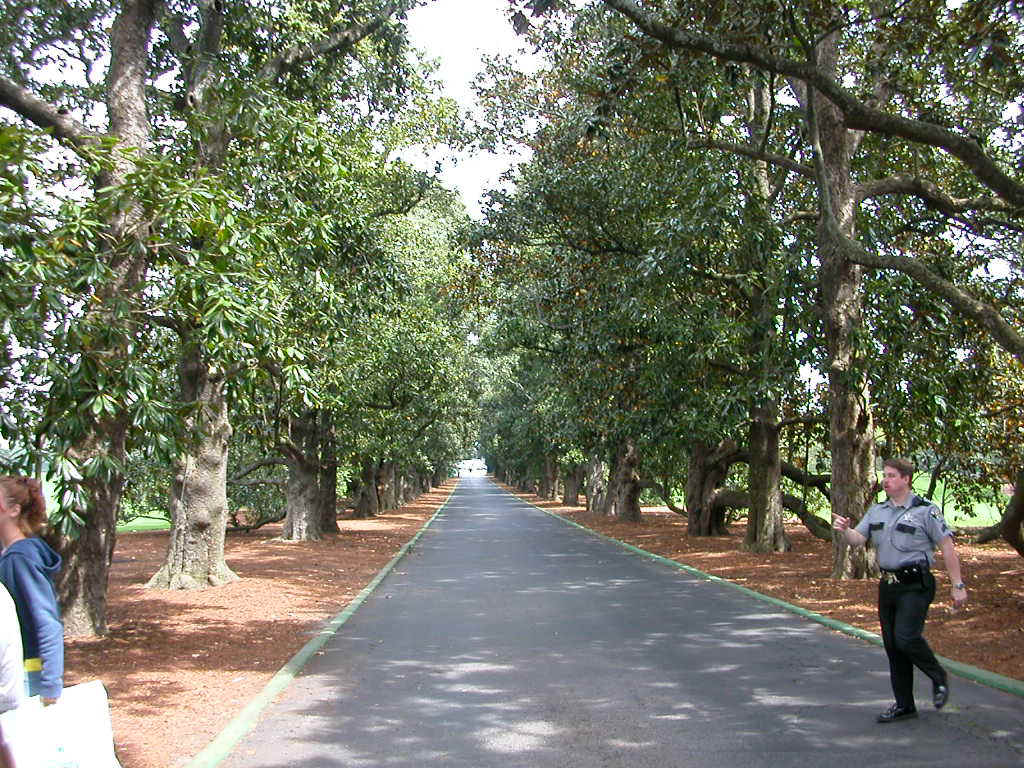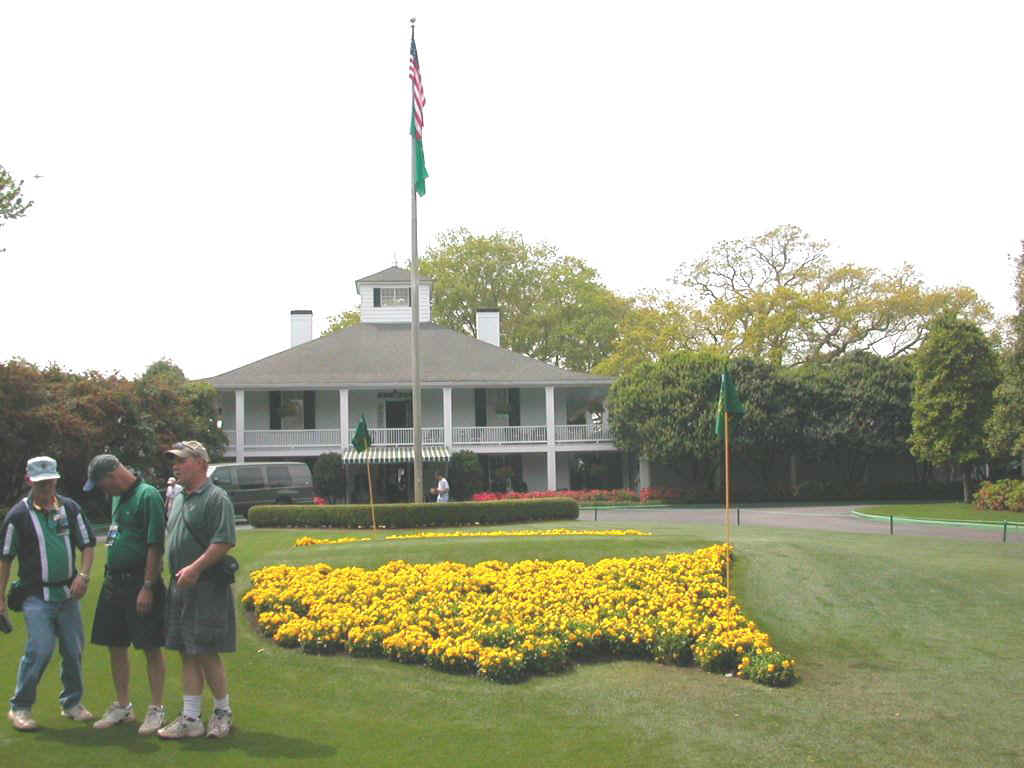 We spotted Jack Nicklaus making his way along the course.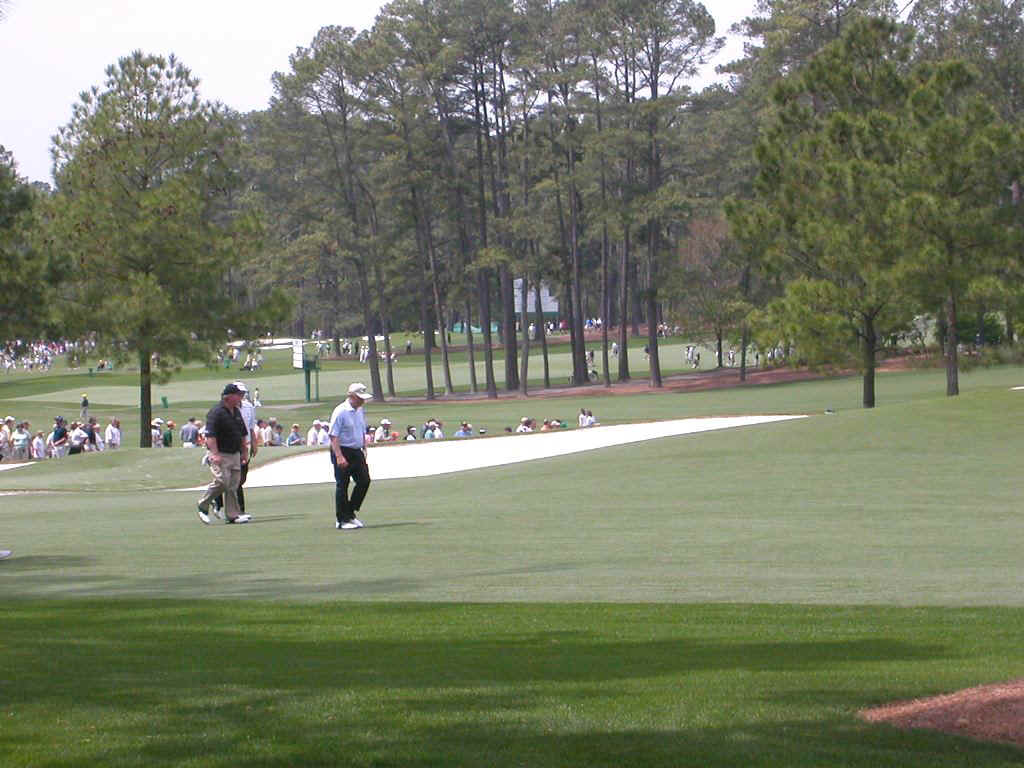 We started a little contest to see which of us was the most popular. It was to be determined by who saw someone they knew first. JeRie won when she encountered a family friend, but we all got a point when Tony spotted our friend David at Amen Corner!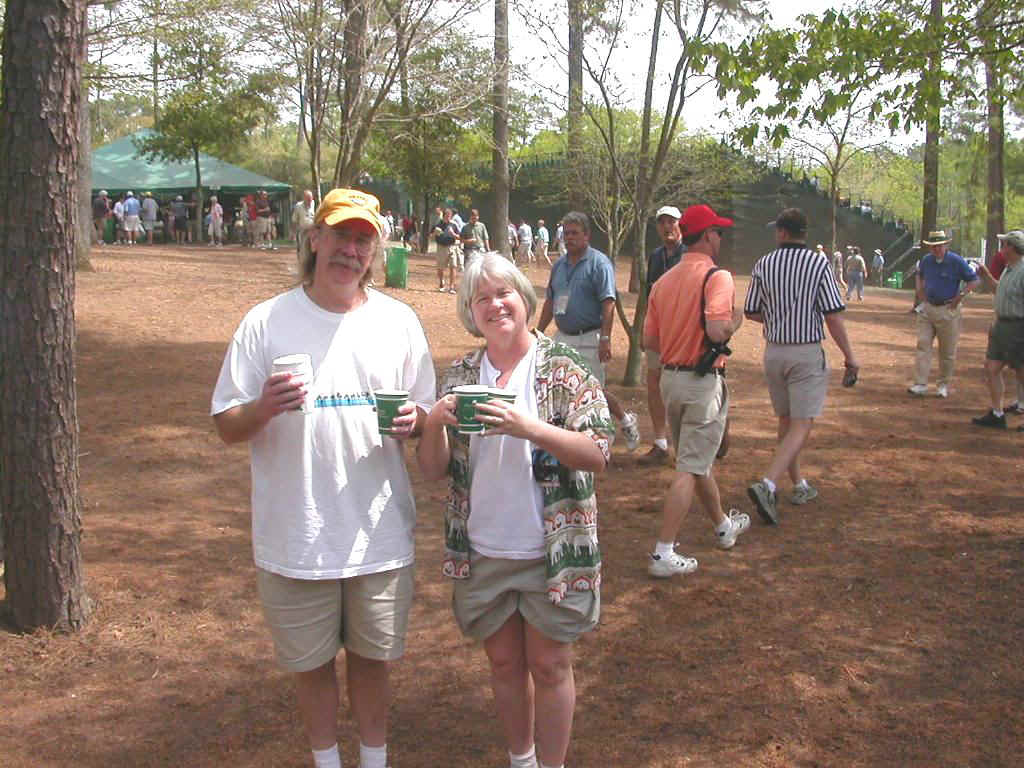 VJ Sing obliged the crowd by skipping a ball across the lake.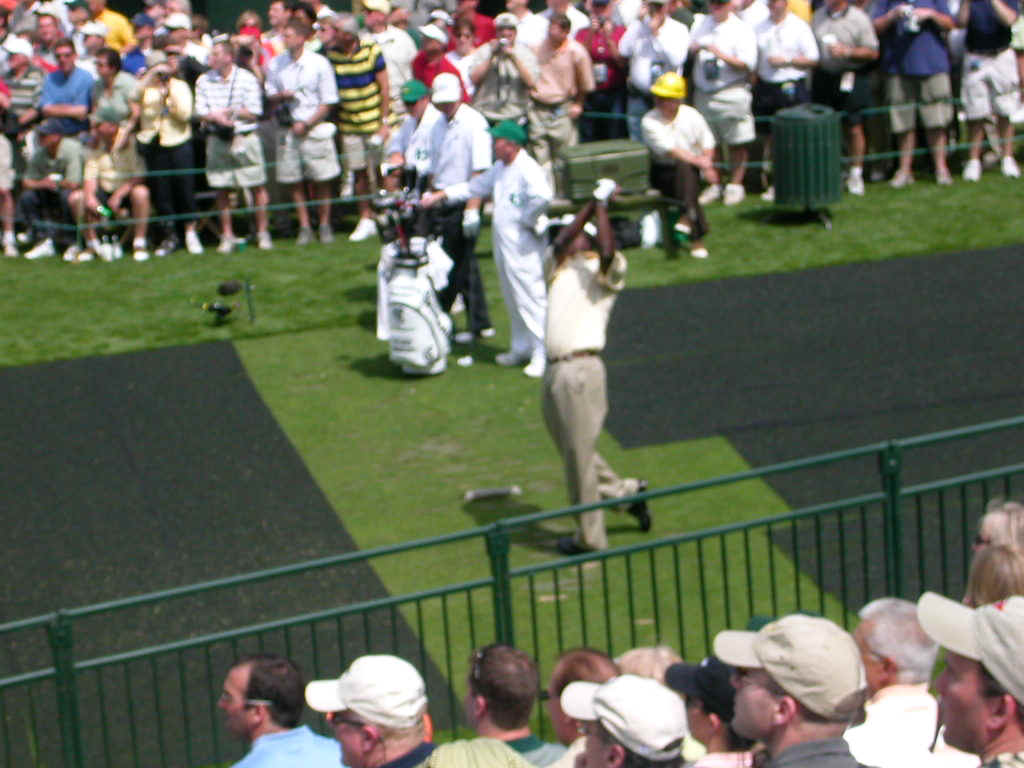 Just before we left the course, we spotted all of the men in green making sure that every detail was just right for the competition the next day.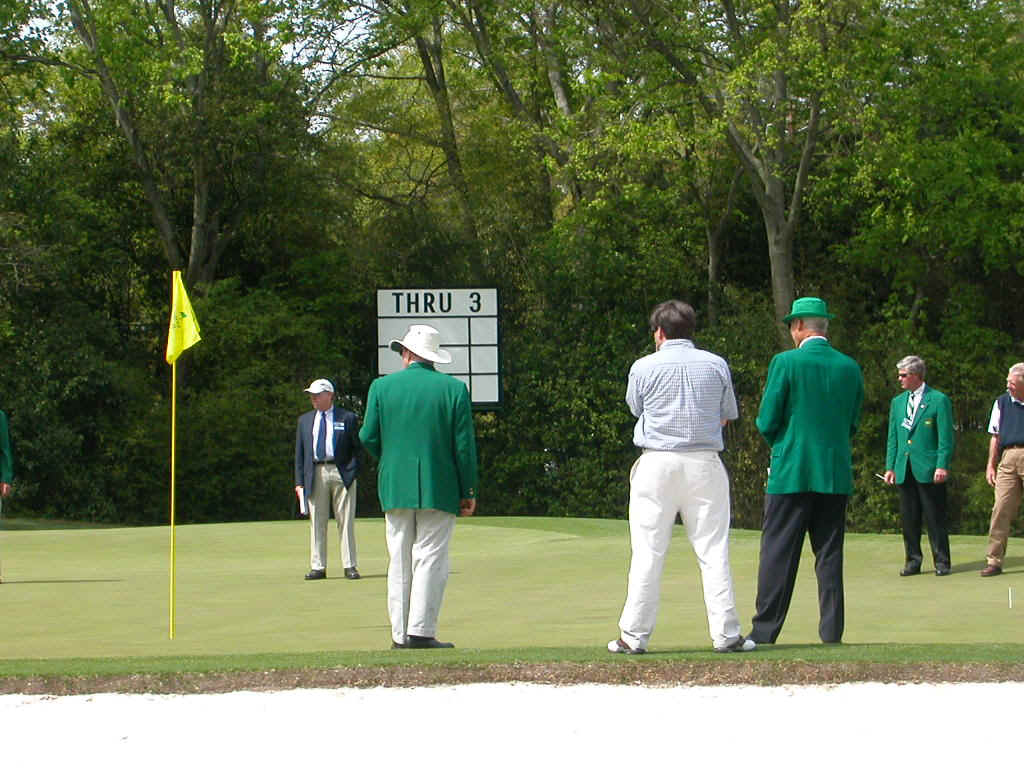 We met back up at the RV for a farewell visit before David, JeRie and Bobby headed back toward Atlanta. After they left, Tony and I enjoyed the company of some folks from the RV next to ours for a bit. It seems their driver was still on the course and they didn't have the keys to the RV.
We weren't allowed to spend the night in the Masters parking lot, so we started out in search of an RV park. Since the unfortunate roof leak had destroyed most of our travel literature, we were without much direction about where to go. We decided to head for the Savannah River, thinking that there would surely be an RV Park somewhere near. We drove until it was well past dark and never saw a sign for an RV park so we decided to spend the night in the parking lot of the Georgia Welcome Station. It turned out to be a safe haven and had a lovely azalea filled park behind it. We nipped into the Welcome station the next morning to pick up some literature before starting our day of exploring. It started to rain just as we were leaving, but cleared off after a few hours and we had lovely weather for the rest of our trip.
We took a circuitous route to Savannah that wound us through South Carolina and then back down into Georgia. We bypassed downtown for fear that we would have difficulty parking our big rig. We headed straight for Tybee Island, phoning my cousin Allison on the way hoping we might be able to stop by their place for a visit. They weren't home so we did a little sight seeing on the Island. There was a beautiful light house and a nice beach where folks were flying kites.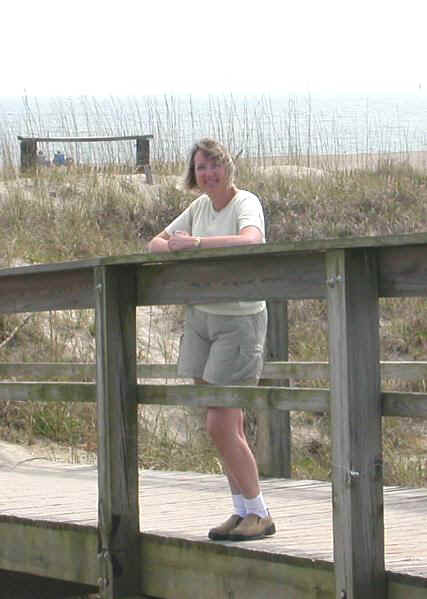 Lunch was at a lovely little place on the water called Cafe Loco. They had great fish tacos!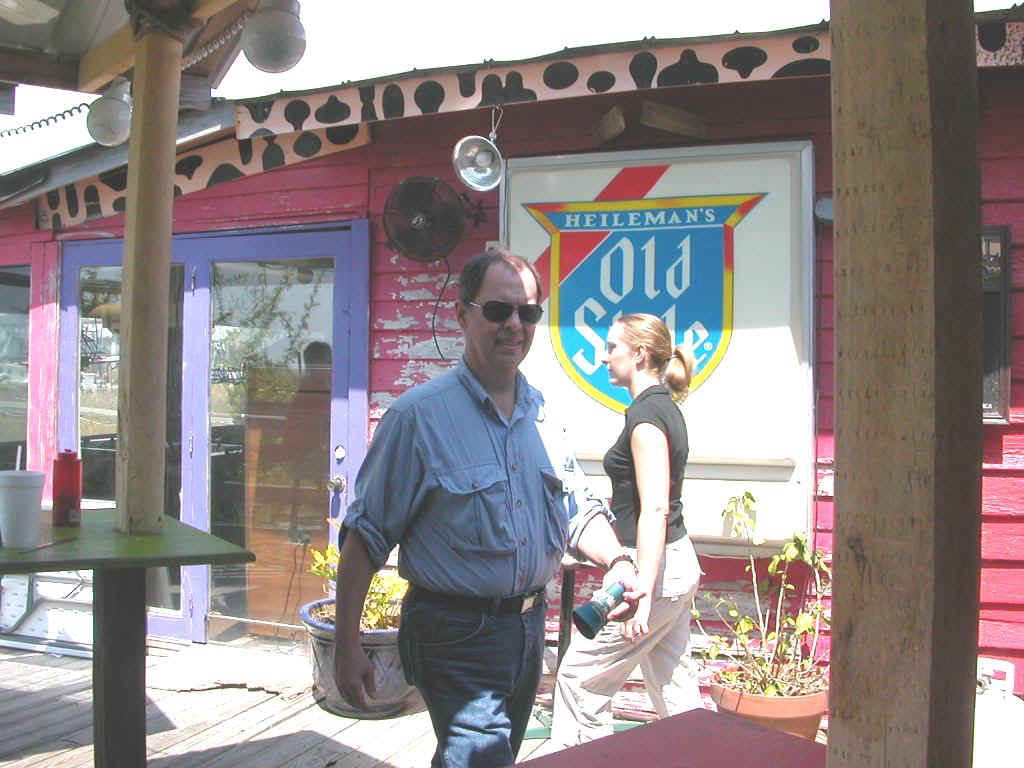 Oh, I forgot to mention that we found a small plumbing problem, so once Tony had identified it, we had to find an RV store so we could buy a replacement part. We were also able to purchase a campground guide.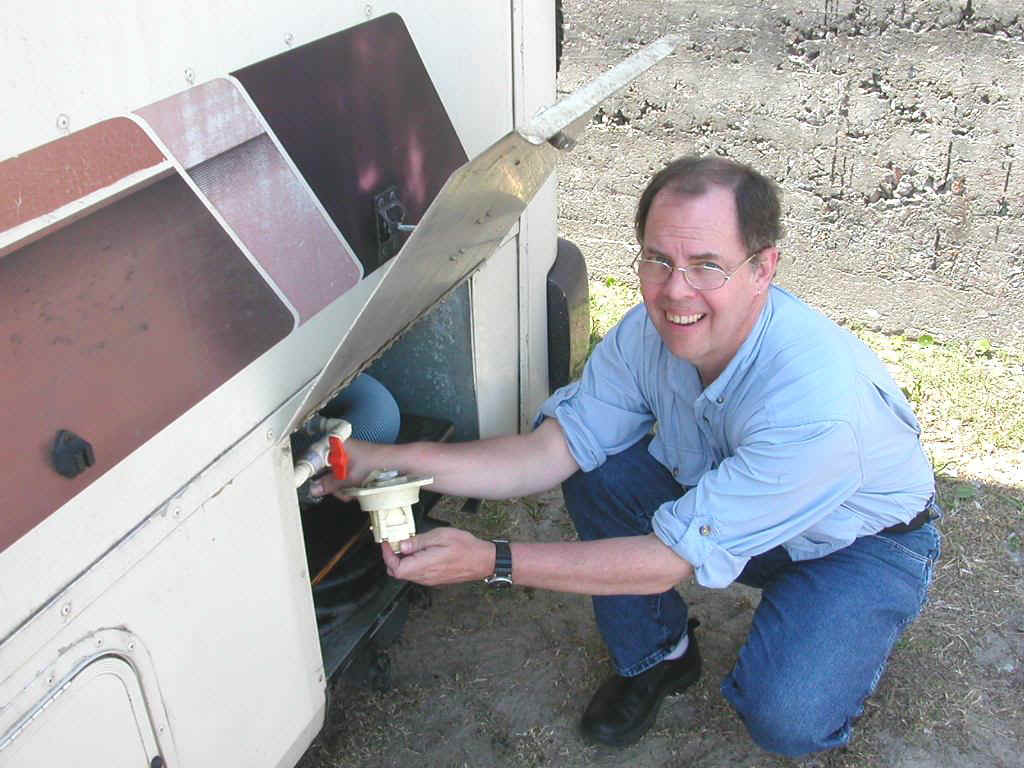 Using our handy campground guide, we decided we wanted to stay at Skidaway Island, but when we approached the island, we were greeted by a sign that said, "No RV Sites Available". Plan B was to go to Fort McAllister State Park near Richmond Hill. They had very kindly put a sign just off the interstate exit letting us know that the campground was full. Plan C was to start calling campgrounds from the RV directory. The first one we called said they didn't have any spaces available but they could park us out front our out back and hook us up to water and electricity. We decided to take a bird in the hand. We were fortunate enough to get to park "out back" which meant right up against the building that housed the laundry and tanning bed, but at least the building blocked the noise from the highway. We took a short walk down to the river, but the mosquitos quickly drove us back inside.
We got a pretty early start the next morning and headed south, just meandering along the coast. We found a wonderful little park called "Harris Neck Wildlife Refuge" that looked like it was on property where an old airport had been. We saw lots of wildlife. Can you spot the alligators, turtles, birds and armadillo?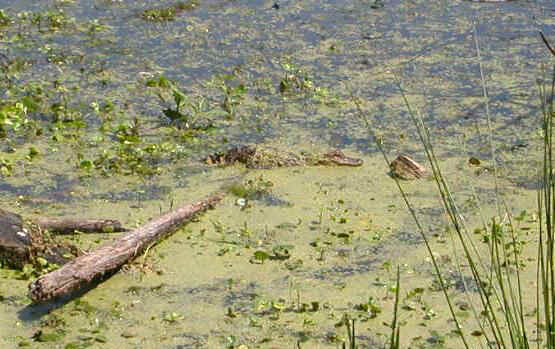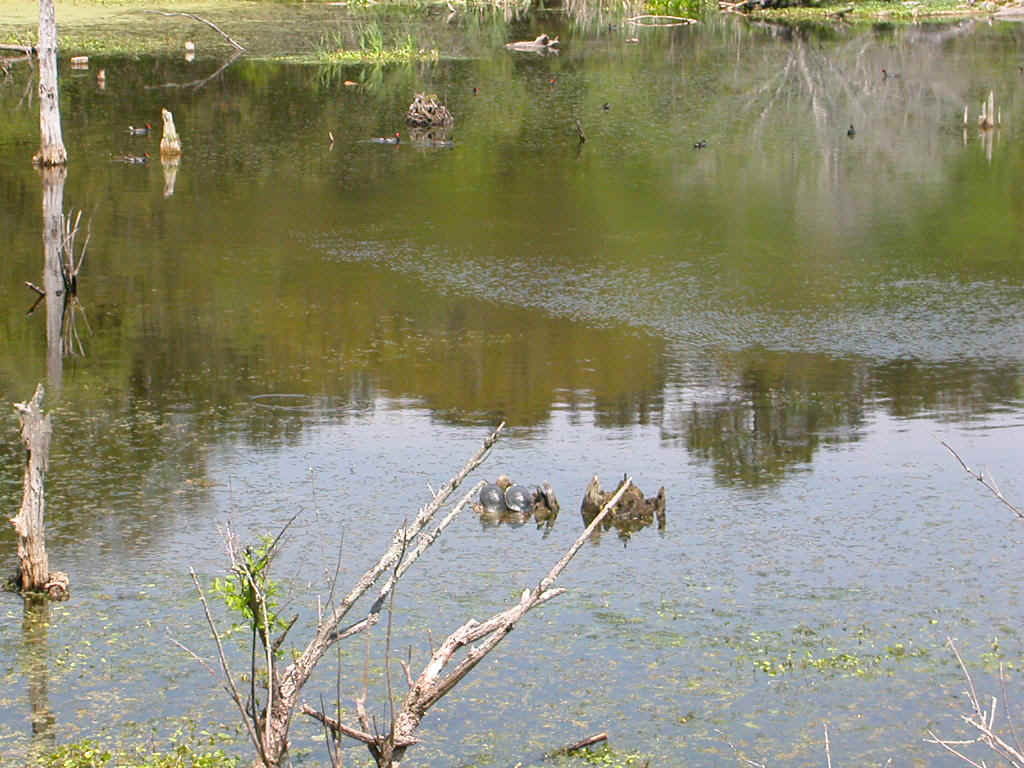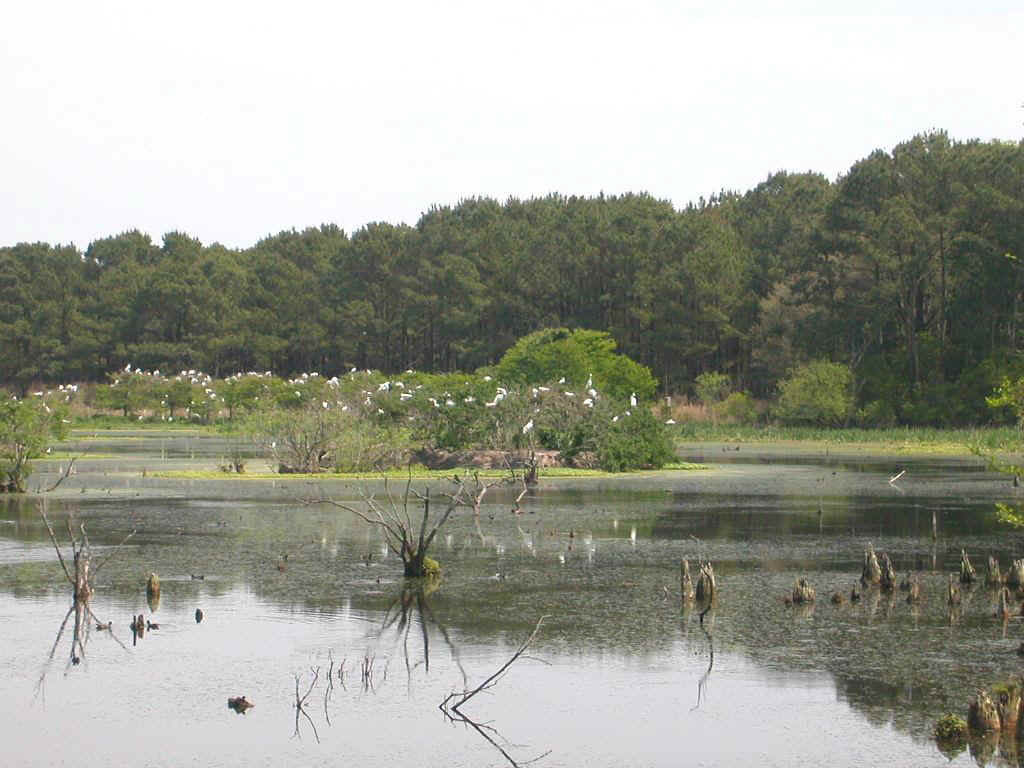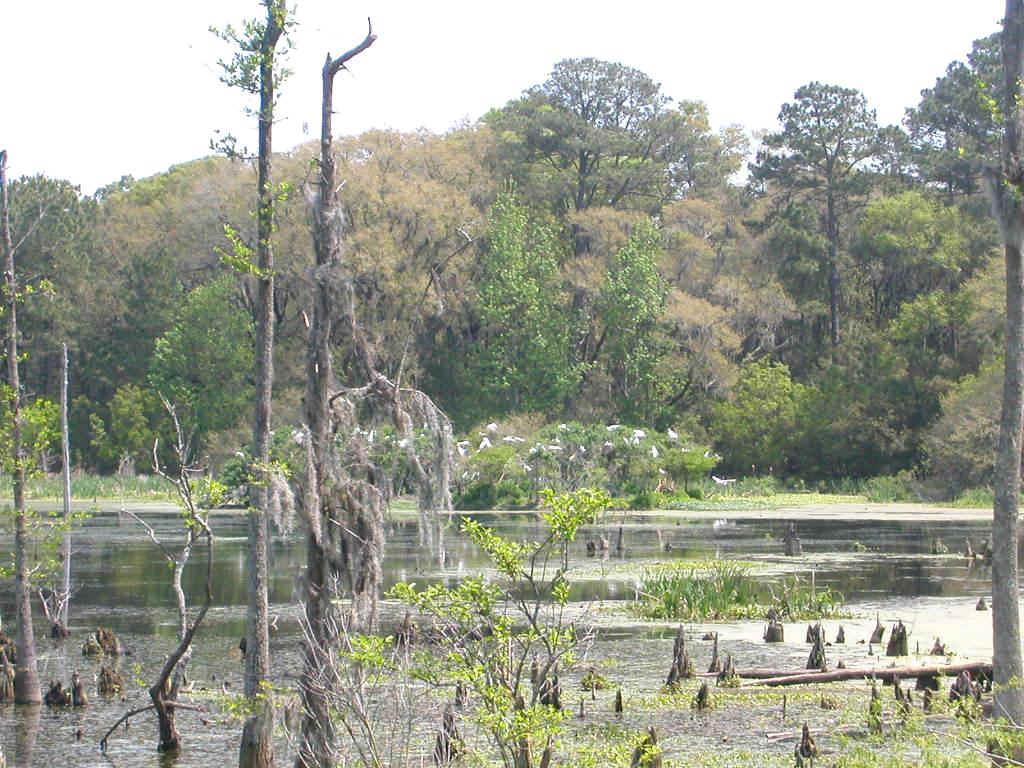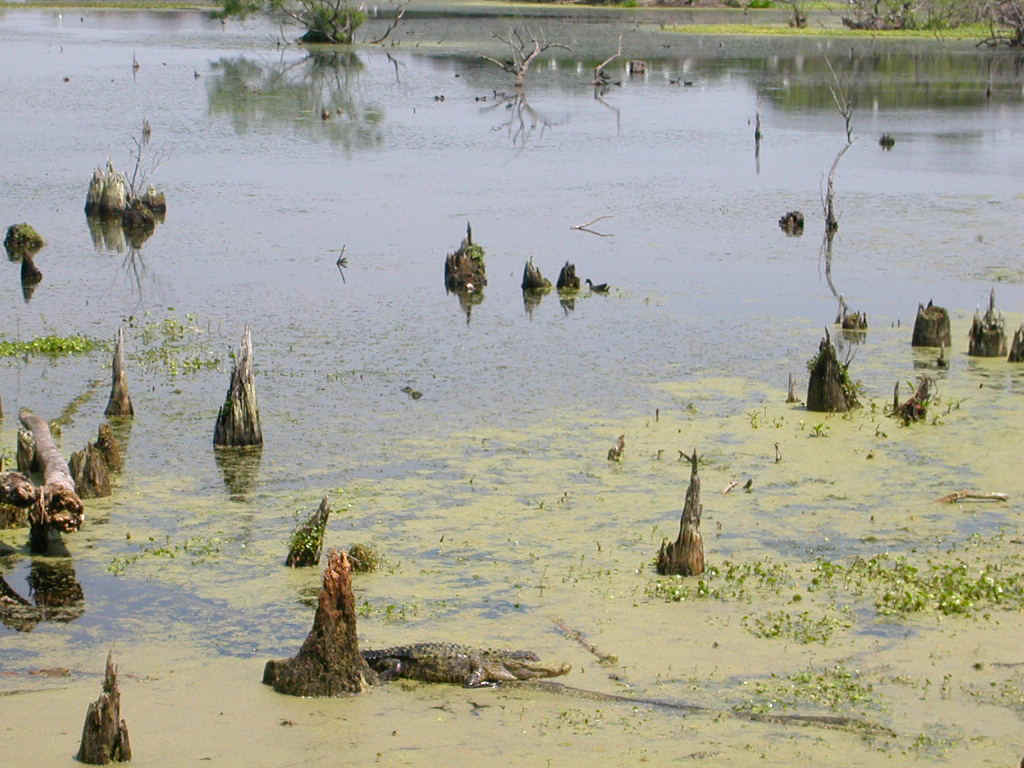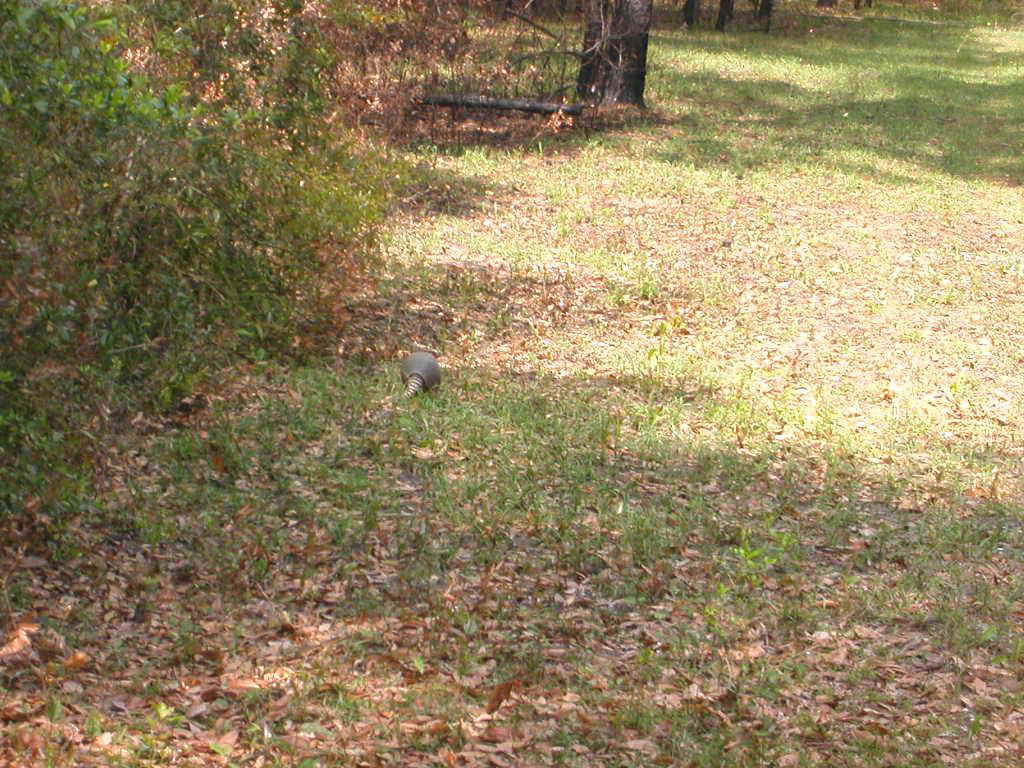 We lunched inside the park and then headed for our destination of Darien. We found a space at the first RV Park we tried in Darien! A welcome change. We rolled into our spot, let out our awning, got out our rocking chairs and enjoyed a leisurely afternoon. This was more like what we had in mind. We went for a walk and played some cards before starting the grill for dinner. We even had cable TV! This is how we like to rough it! The next morning, we rode our bicycles out to Fort King George and into downtown Darien where we took the historical walking tour.
We left Darien and headed for Blackshear where we visited Tony's cousins Anne and Randy and their families. Randy has a beautiful home on a lake and Anne's family runs a big farm. It was great to get to visit with them!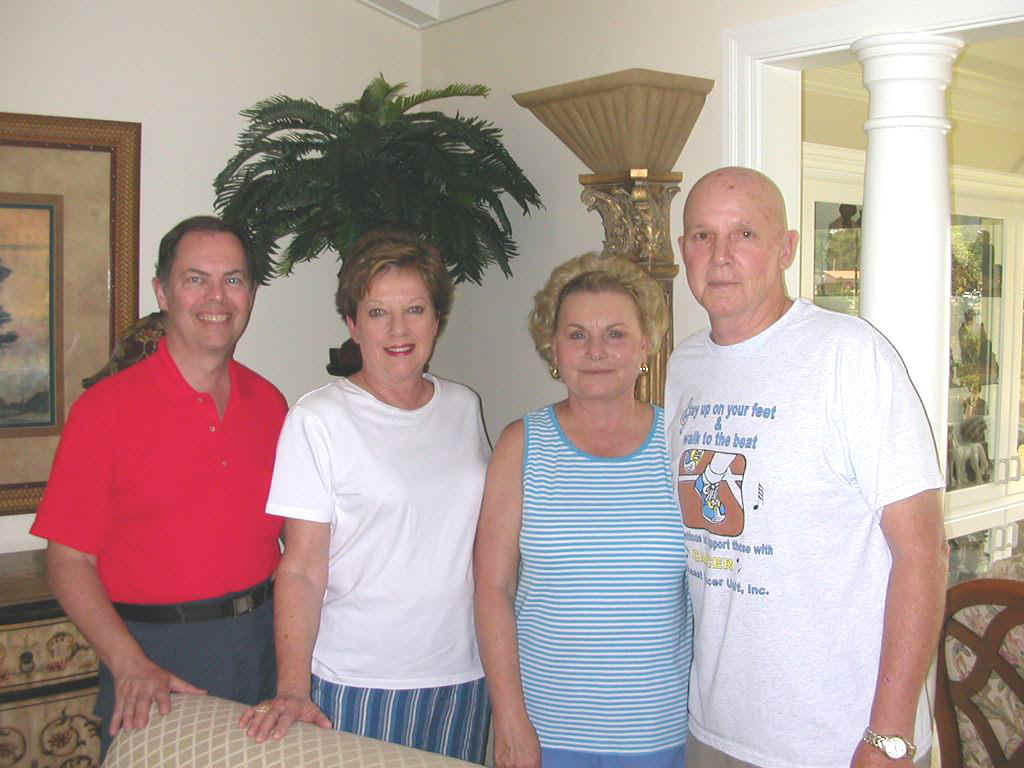 The last night of our trip was spent at Little Ocmulgee State Park. We got a nice shady spot and were able to enjoy the campground. We walked down to the lake and watched the kids swimming and boating, and then grilled out back at our campsite. The next morning was Easter, so I attended the sunrise service at the campground. Afterward, I went for a hike on the nature trail. Little Ocmulgee might be worth a revisit when we have more time. It seems they have a golf course and offer some pretty nice golf and camping packages.
Another fun trip! Tony had a couple of more days off after we got back and he has been doing some more maintenance and renovations on the rolling money pit. Stay tuned for our next rolling adventure. (It'll probably be after a few more flying adventures.)
BJ and Tony Morris
bj@bjandtony.com